Another Hacker Responsible for "The Fappening" Sentenced to 9-Months in Prison
---
---
---
Ron Perillo / 5 years ago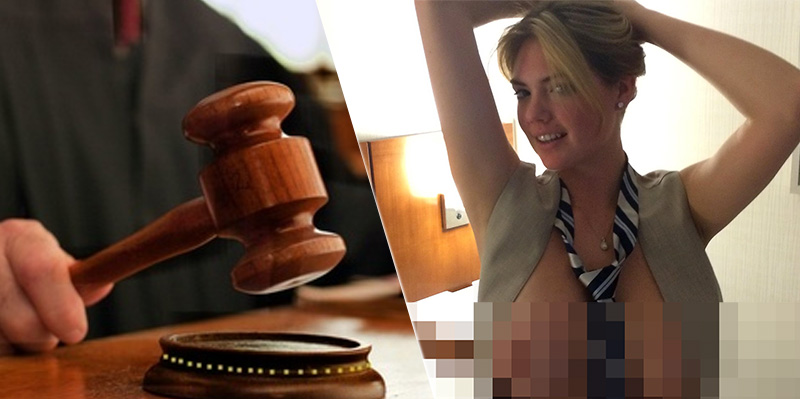 After pleading to felony computer hacking charges last year, 29-year old Edward Majerczyk of Illinois was sentenced to nine-months in federal prison on Tuesday for his role in the Fappening scandal. Majerczyk was able to gain access to emails and private online storage of various celebrities and models including Jennifer Lawrence, Kate Upton, Kelly Brook, Kirsten Dunst and hundreds more who then leaked their personal photos and videos online. Many of the leaked photos and videos were sexual in nature. According to the plea agreement signed by the accused, he was able to access the personal accounts on Apple's iCloud and Alphabet Inc's Gmail through "phishing" techniques.
Majerczyk pleaded guilty in September 2016 to the charges but the Justice Department and Majerczyk's attorney, Thomas Needham pointed out that investigators had not uncovered any evidence linking Majerczyk to the #Fappening leaks. Needham added that Majerczyk's hacked material were only for his "personal" use and he was not responsible for the actual distribution itself. "At the time of the offense, Mr Majerczyk was suffering from depression and looked to pornography websites and Internet chat rooms in an attempt to fill some of the voids and disappointment he was feeling in his life," wrote attorney Needham at the sentencing memorandum. He further states that his client has consistently expressed remorse for what happened.
Another hacker named Ryan Collins was sentenced to 18-months in prison after pleading guilty to the same charges for his involvement in the Fappening scandal earlier in October in Pennsylvania. Collins admitted to accessing  52 iCloud and 72 Gmail celebrity accounts.