Antec HCP Platinum Continuous Power 1000W Review
---
---
---
Peter Donnell / 6 years ago
A Closer Look – Exterior
---
Power Supply Unit
On the top of the HCP-1000 you'll find a large fan mesh which provides plenty of ventilation for that 135mm DBB Silence fan. This is a 1000W unit, so it's a little longer than most ATX PSUs, but that's not uncommon for a unit of this power output.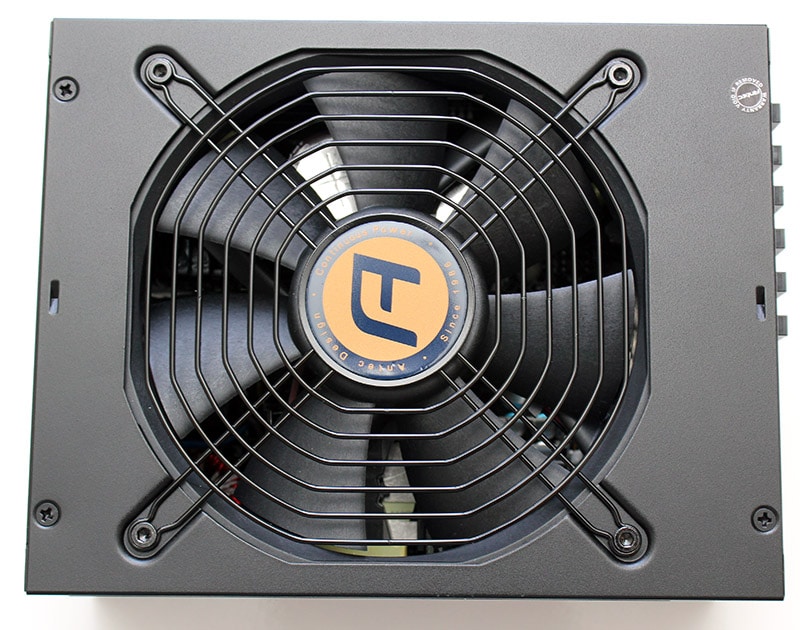 The branding sticker on the side, as well as an embossed Antec logo in the bottom right corner.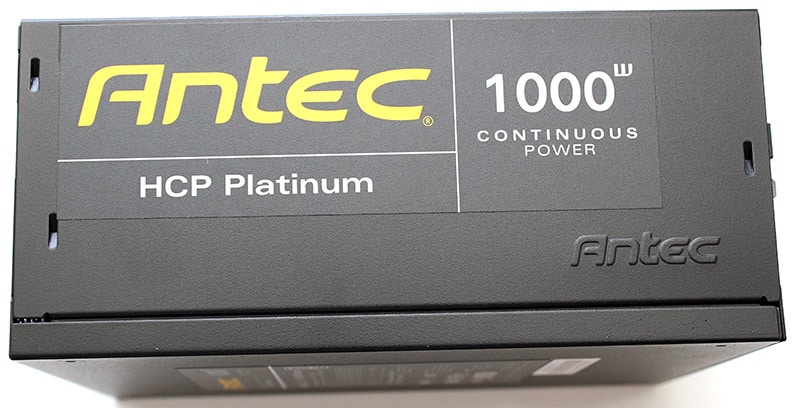 On the base, you can see that the HCP-1000 has four 12V rails, each capable of holding up to 40A, with a total of 1000W load total.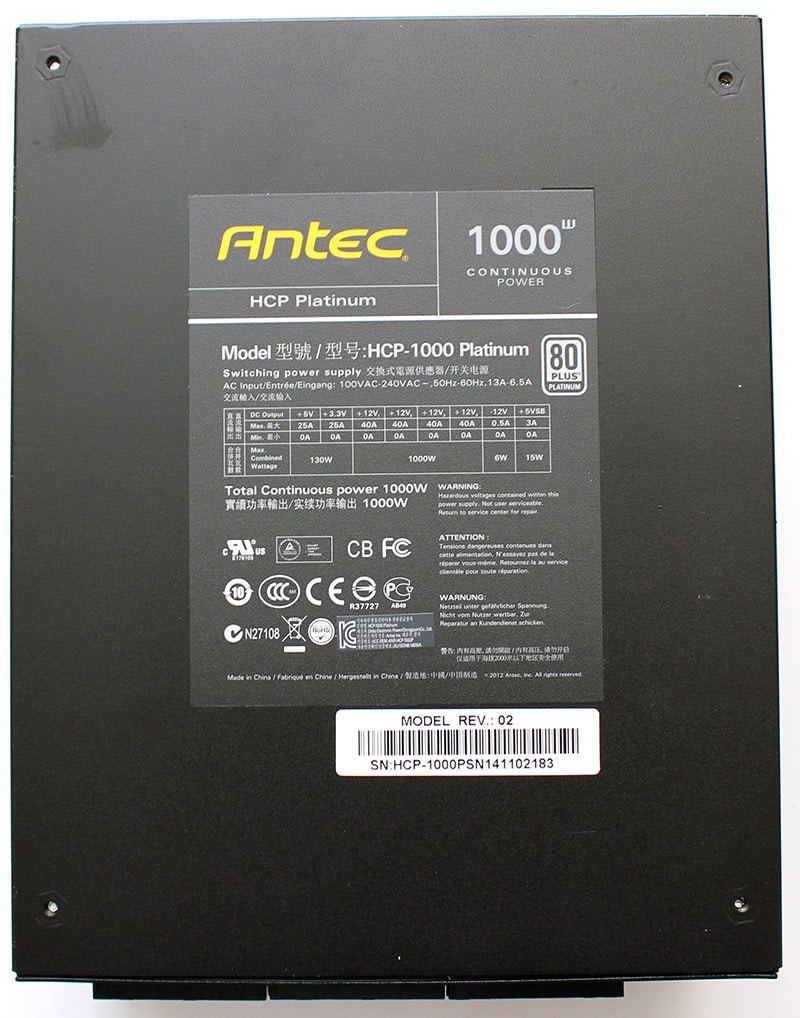 The connectors are quite interesting here, allowing for all kinds of configurations when it comes to rail configurations, modular cables and more. The rails split across multiple 16-in (8+8 pin) connectors . There's also six 12V1 connectors for peripherals, and an OC Link so you can bridge this PSU with a second one, perfect for when you absolutely need 2000W of power!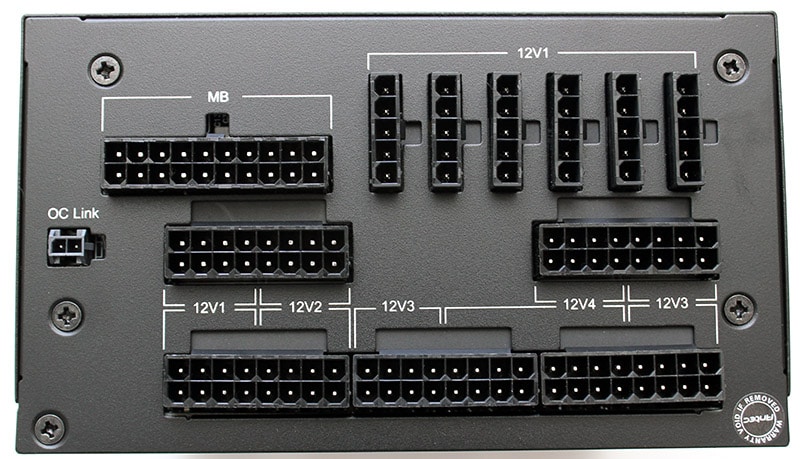 Lots of ventilation around the back, as well as a nice Antec logo, the power button, and 3-pin mains input.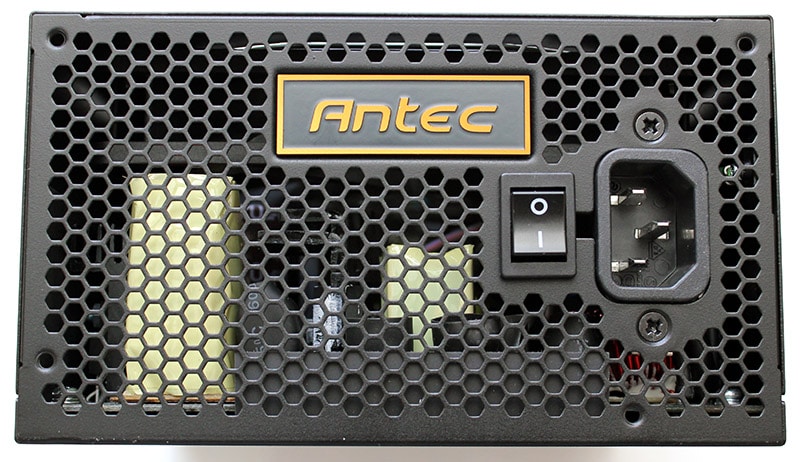 Cabling
The cables are all of a good length, which is perfect for those planning to use full/super tower type chassis. There's a thick braiding on the cables, which is quite coarse to the touch, but it does help make the cables extra tough and durable.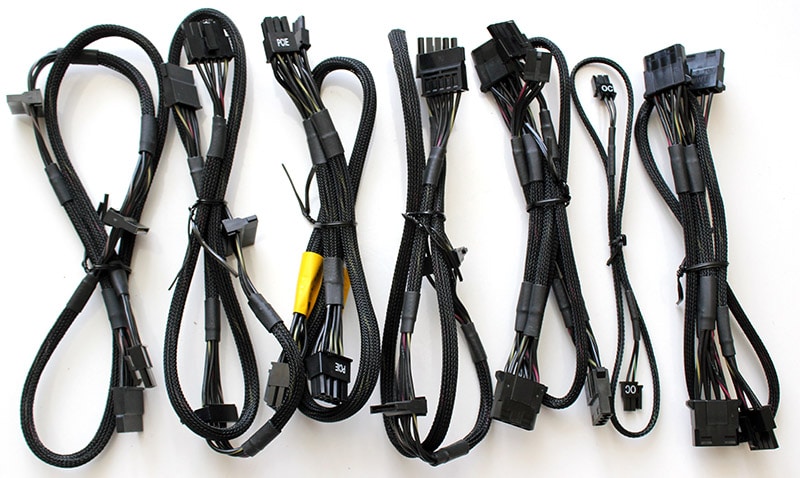 What is strange, is that all cables are tagged with yellow labels on which end needs to be fitted to the PSU. From my experience, this should be self-explanatory by design and the labels are going to make your cable routing look rubbish.