Antec Mobile Products A.M.P. dBs Headphone Review
---
---
---
Peter Donnell / 10 years ago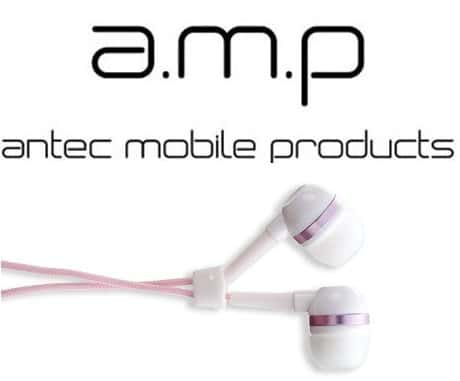 Antec are one most established names in the PC component industry, well regarded for the chassis designs, CPU coolers and of course power supplies, but more recently they've been gaining a new reputation, one for mobile products and while it seems every company ever is bringing out a range of mobile products, Antec's previous attempts stand out a little more than most.
There is no doubt that there is a mobile boom going on and while the current generation consumes mobile devices, there is little sign of the market slowing down any time soon, so it makes sense than companies like Antec would want to get in on the action. We've already taken a look at several Antec Mobile Products (AMP) in other reviews and you can check those out here and here (links open in new tab).
So with mobile well covered, high end mobile speakers, Bluetooth headsets and rechargeable USB hubs already ticked off, what about the more straightforward solution that is audio? Well that's exactly what I'll be looking at today with the Antec Mobile Products dBs headphones, a simple enough pair of in-ear headphones.
Priced at around £25.00 from most major online retailers, they're not terribly cheap or expensive, but it's still a fair investment for a set of good quality in-ear headphones. Silver, Grey, Green, Black and Pink editions are available, but the ones were looking at today are a very funky pink.
The dBs come nicely packed in a colour matching box, so in this case a pink box and there is little on the front other than the product name and a simple product photo.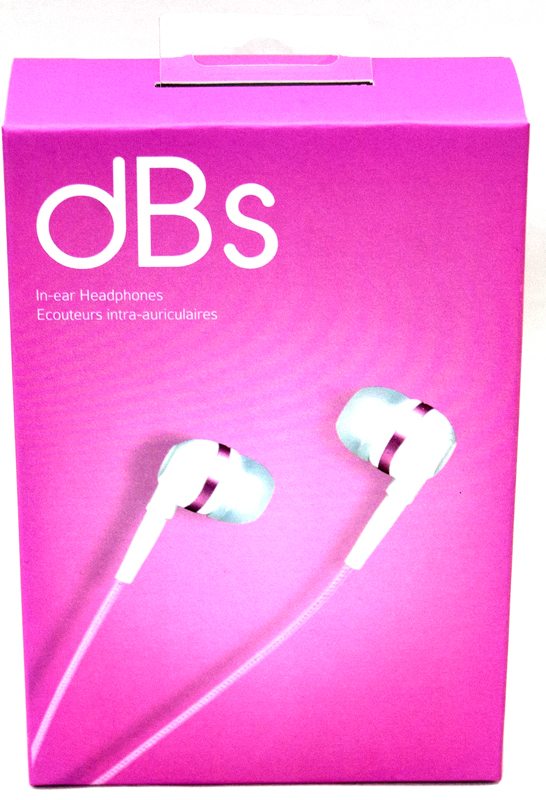 The box folds out at the back for an international translation run down of the basic spec, nothing fancy really and mostly just marketing stuff.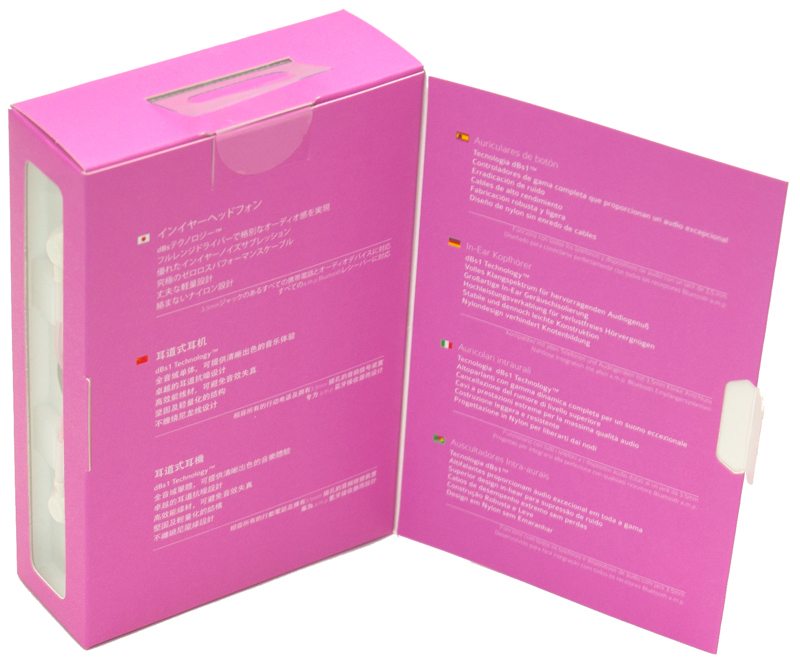 In the box I found a couple of light booklets that cover use and warrant of the headphones, the headphones them selves and two extra pairs of ear buds, making three pairs in total, each of a different size to ensure you can get a good fit for your ear shape.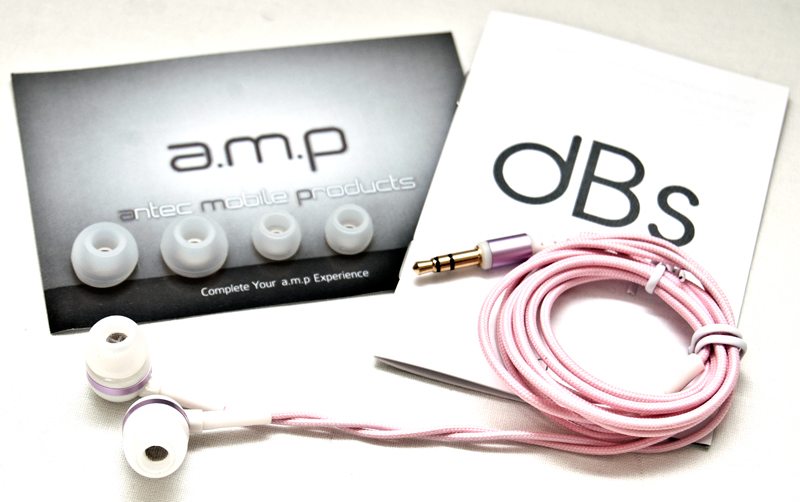 Also tucked away in the box is a simple clip, perfect for keeping the headphones pinned to your clothes, prevent them dragging on the floor if you take them out of your ears for a moment.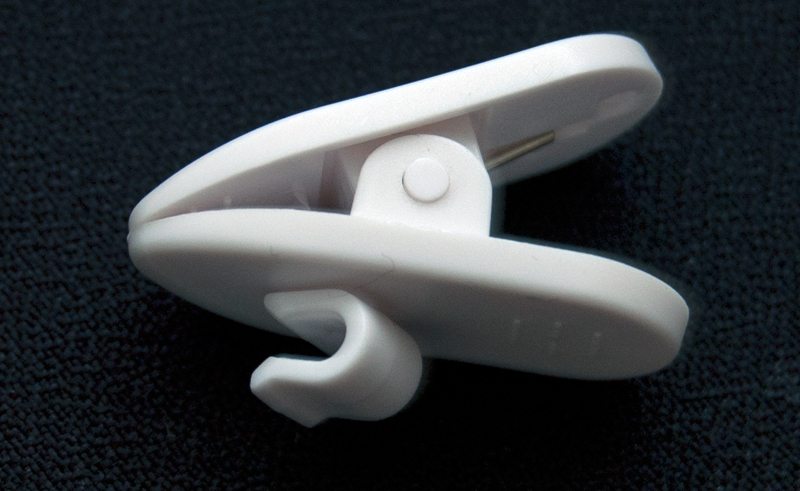 The ear buds are clear and made from a easily moulded rubber that provides a really nice fit, they're also nicely shaped meaning they fit into your ear well and sit relatively flush thanks to the compact drivers. They're close backed too and this helps block out external noise, but also prevents sound leak from the headphones.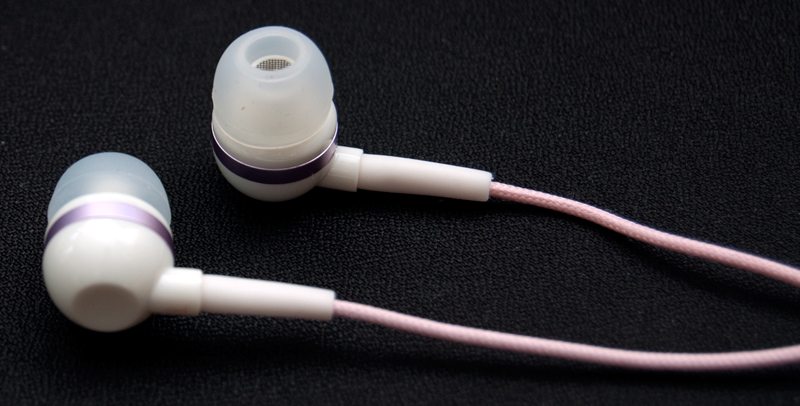 The cable is colour matched to the headphones and features a nice high quality braided cable that joins onto a nice quality 3.5mm gold plated jack plug.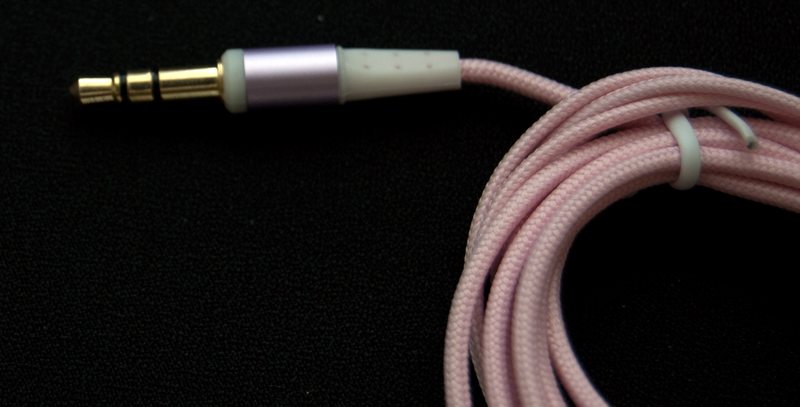 Performance
Obviously these being headphones they're as simple as plug and play with any 3.5mm headphone jack socket. I did my initial testing on my PC and after an hour of listening to some of my favourite tracks I found these to be very favourable indeed. The bass is really rich and that's obviously helped by the fact the drivers are of an in-ear design and I wasn't expecting to be able to get as much low end thump from something within this price range. They hold up fairly well after a push on the lower EQ, with +6db at 70Hz really helping to thicken the sound, but anything more than that and things get washed out and distorted, which is pretty common for most any driver or speaker under a £100.
The high notes are really clear and while things are a little hollow in the mid ranges this is nothing that you won't find on most any other in ear headphone, but the mixture of punch bass and clear high makes for a powerful sound that is well suited to everything from pop music to heavy metal. I took them out for a spin with my MP3 player too and I've found they're well suited for audio books and podcasts, so all round a pretty versatile pair of headphones that shouldn't let you down no matter what you listen to.
Final Thoughts
These aren't the best headphones ever, they were never going to be, but they are however really good in their own right and for £25 you can do a lot worse and I doubt you could do much better on the same budget as things doing really get interesting in the in-ear headphone market until you get to prices well over double the price of the dBs.
The style is really nice too and while personally I'm not that fond of the pink set, they overall quality and finish on them is really nice. It's all put together well, there are no loose components, the cable is nicely braided and that should keep it protected but also adds a nicely style touch and the colour matching of the drivers, cable and jack plug looks good too. There are plenty of decent colours to choose from and overall you should be able to find something that suits your style.
They're versatile in terms of what music they can handle and the price is highly reasonable, but overall I guess I can't really fault them, Antec promised really good quality headphones at a reasonable price and that is exactly what they delivered on, perfect for those who need a cool looking set of headphones that won't let them down in terms of build quality or performance, making the dBs excellent value for money.