Antec P10 FLUX Mid-Tower Case Review
---
---
---
Peter Donnell / 1 year ago
Exterior
First impressions of the Antec P10 Flux are that it's pretty understated, and that's by design. It's not flashy, it's not crazy, it doesn't have RGB all over it, there are no windows, it's just a box. Of course, the devil is in the details, and while it's simple, you can tell that this is a well-made case, and it looks and feels like a quality product.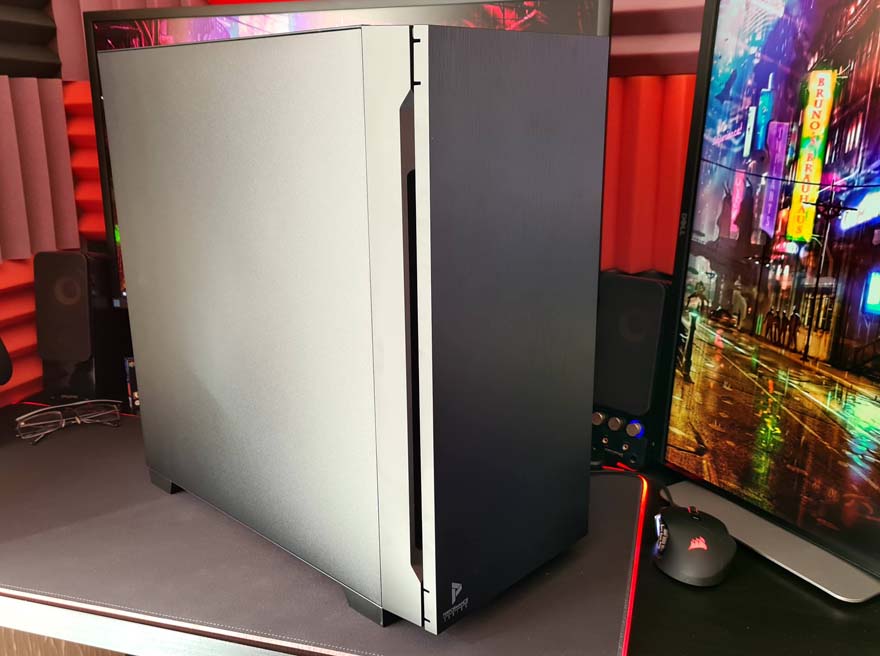 There's a large opening down the left side of the front allowing for plenty of airflow to get to the front fans.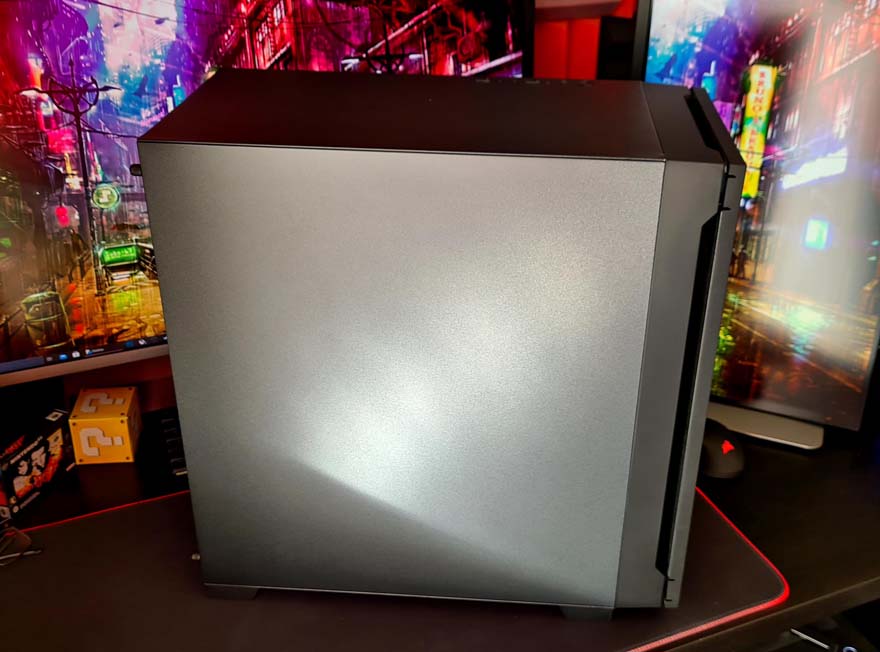 Of course, there's another slot on the right side for more airflow.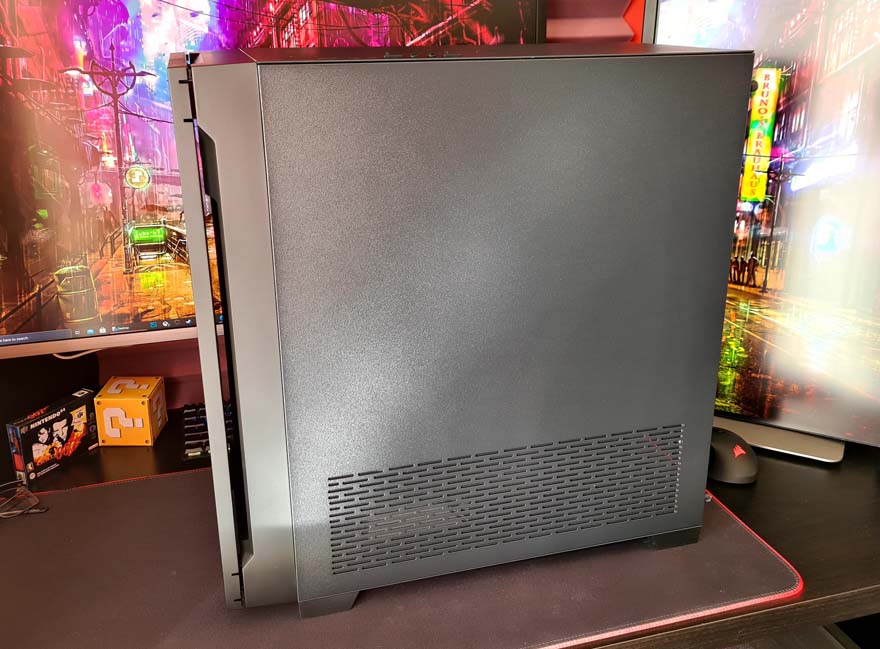 And it's even open at the top and bottom, allowing for even more airflow still.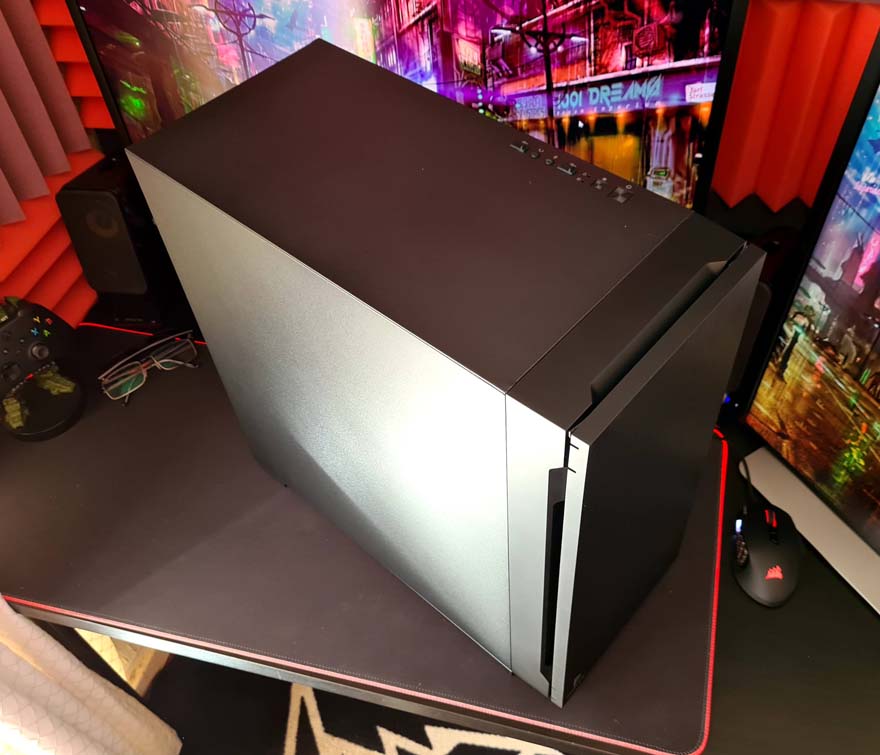 The left side panel is just a neat and tidy blank panel. No big surprises there.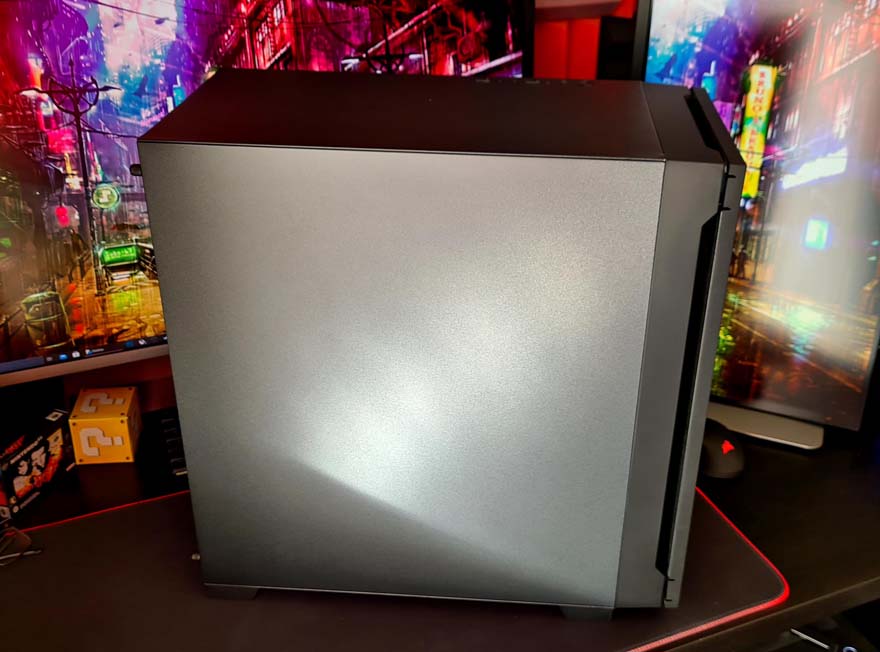 The right side panel is similar, but has a huge section on the bottom to allow more airflow into the case.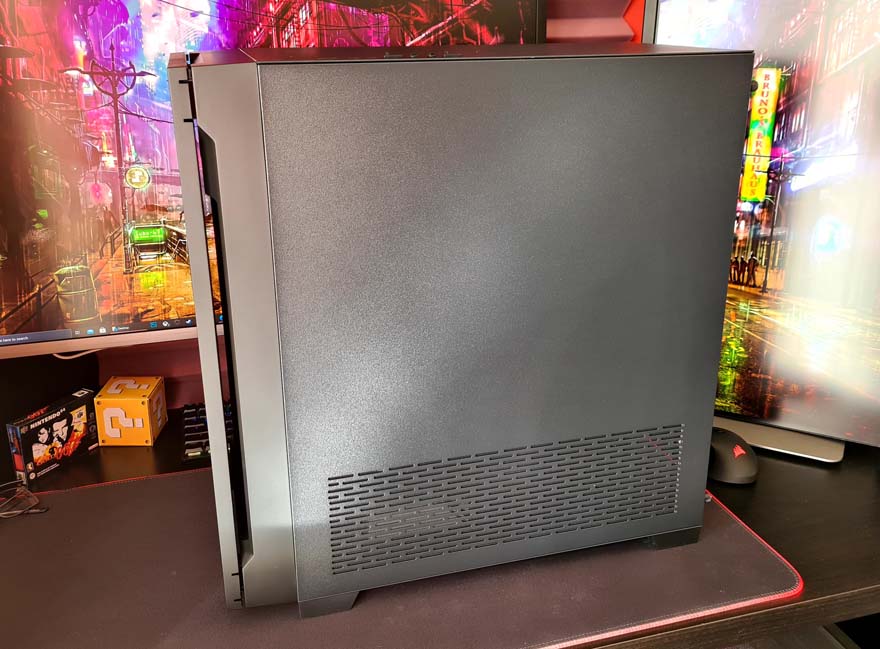 Even the front panel is pretty minimalist, with just a small logo in the bottom left corner. However, all the panels are really well made, and the steel is a little thicker than usual to help prevent unwanted noise and vibration.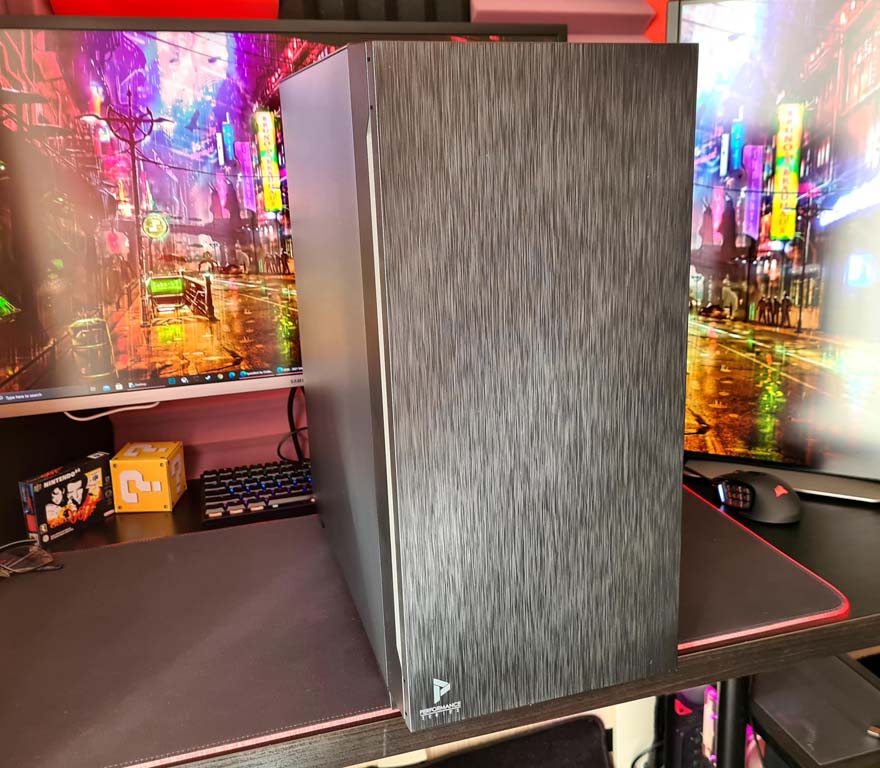 Furthermore, if you look behind the front panel, you'll find a thick layer of noise dampening materials that will help reduce noise and vibrations from the system even further. Plus, there's a large cover/dust filter that helps direct the air to where it's needed.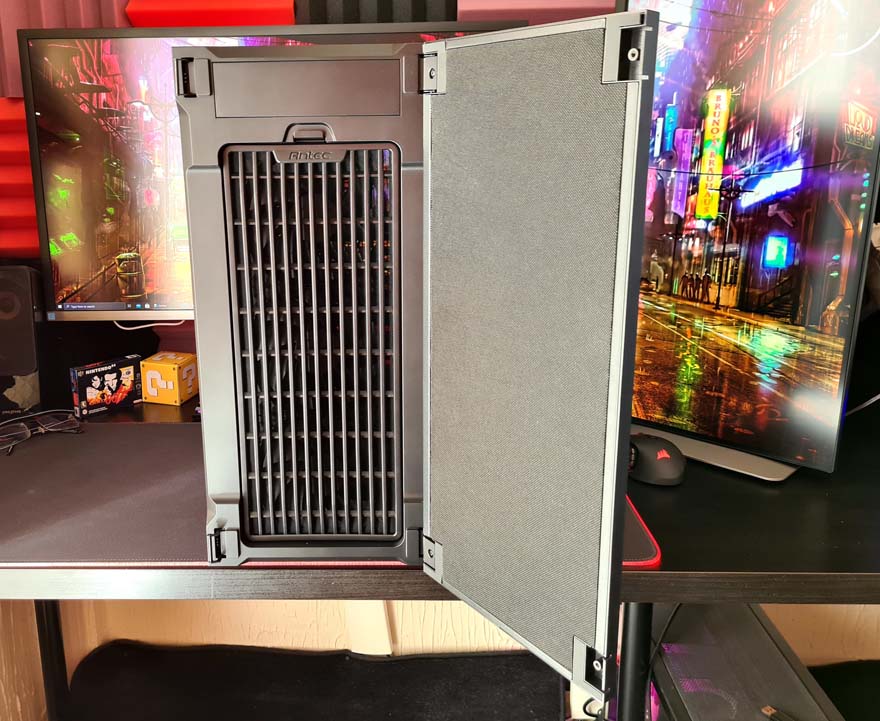 Behind that mesh, you'll find three 120mm fans configured to drive a huge wall of air right through the case.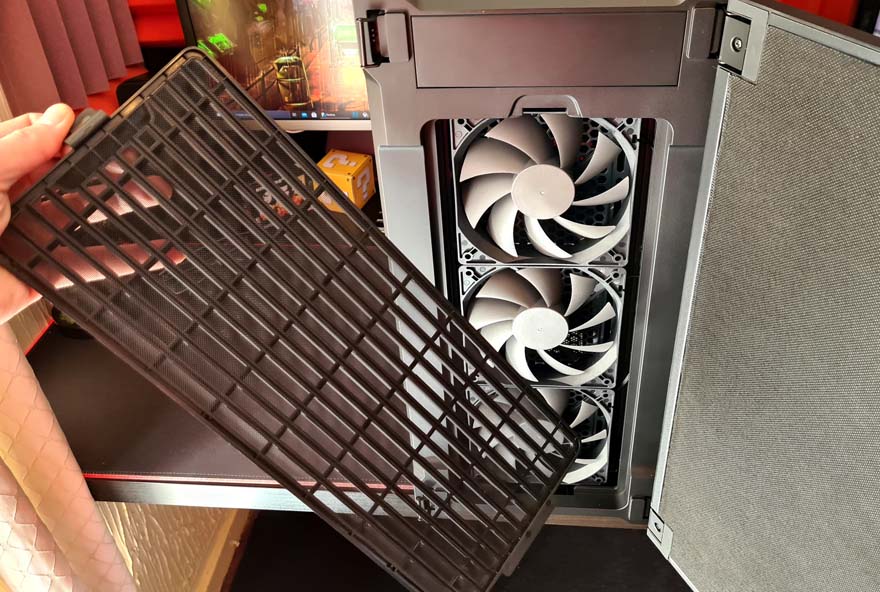 There's one more thing lurking here too, the younger modern PC gamers out there may be confused, but of course, you and I know it's a 5.25″ optical drive bay!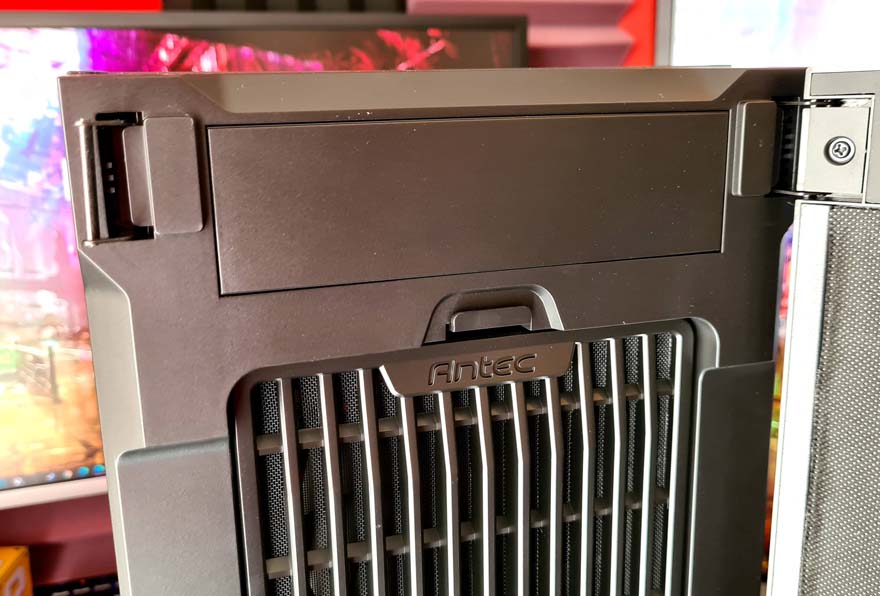 Around the back, you'll find a 120mm fan mount. However, it features elongated screw holes, so if you fit an AIO or liquid cooler, you can adjust the height for compatibility.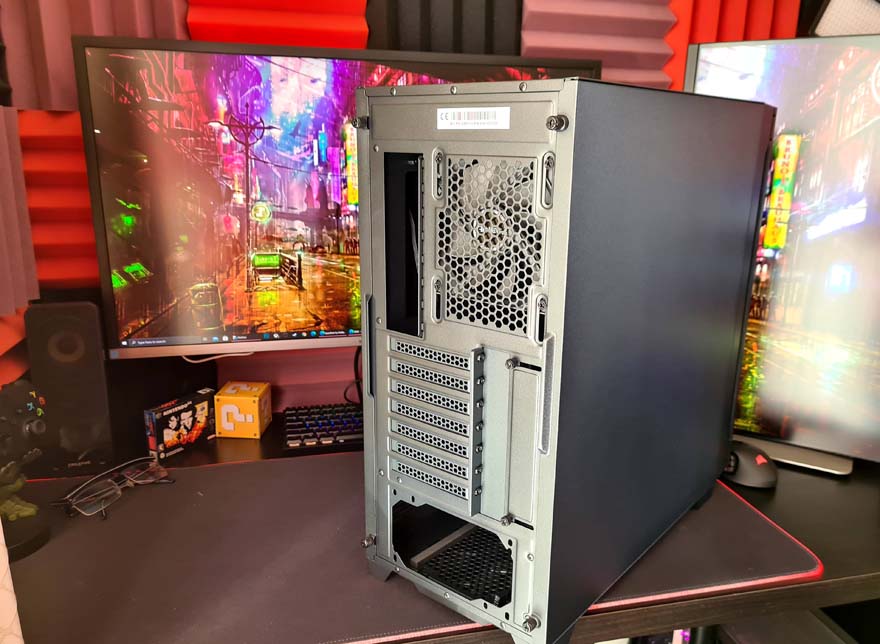 All of the expansion slots come with reusable ventilated metal covers; none of those nasty snap-off ones here!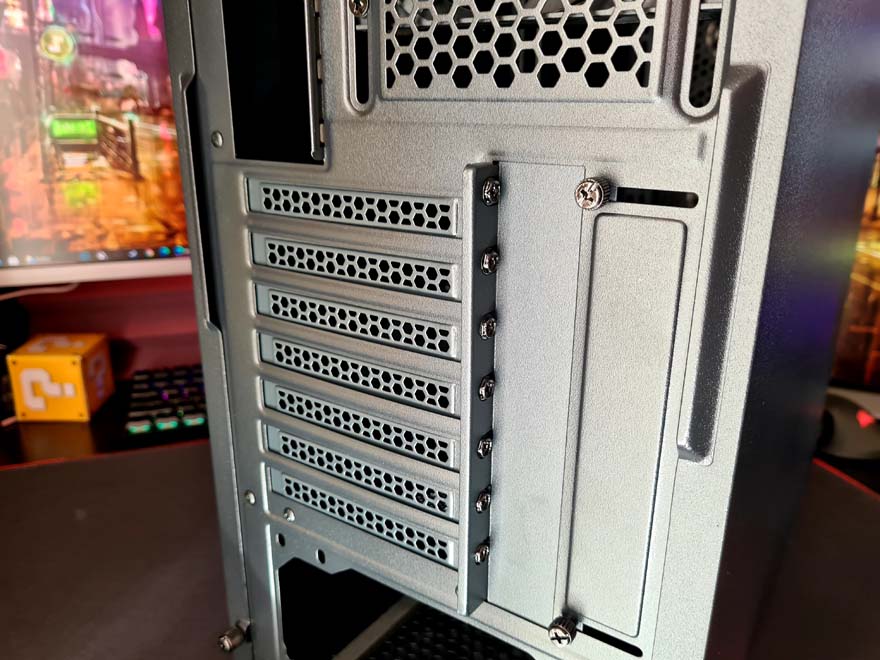 Finally, there's an ATX PSU mount at the bottom, so overall, all pretty straight forward stuff.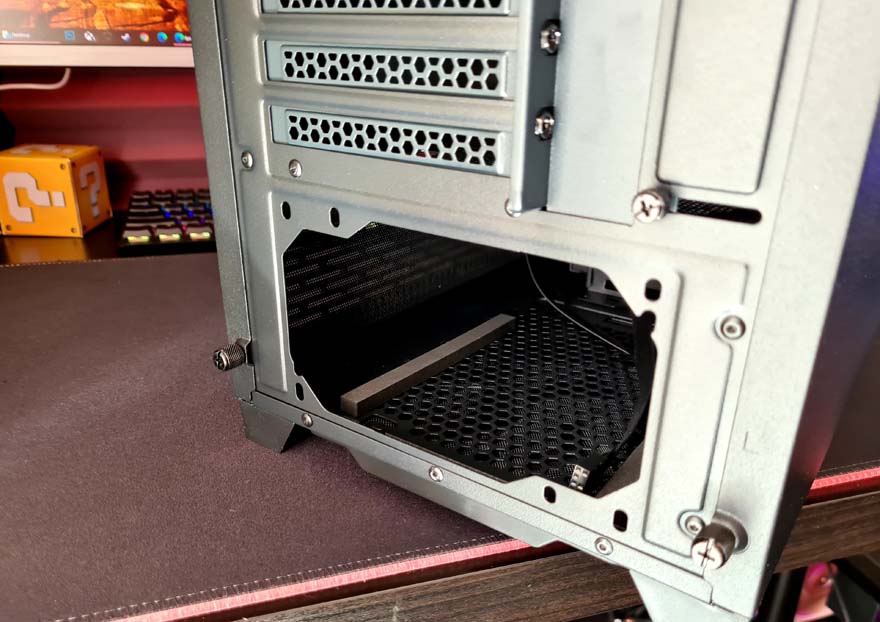 Finally, on the top of the case, you'll find the I/O panel down the right side, offering up all the usual power controls, audio jacks, and some USB 3.0 ports. They all come with rubber plugs too, ensuring they don't get clogged with dirt if you're not using them.