AOC Reveals First Affordable High-End 4K Resolution 28″ Display In London
---
---
---
Gabriel Roşu / 7 years ago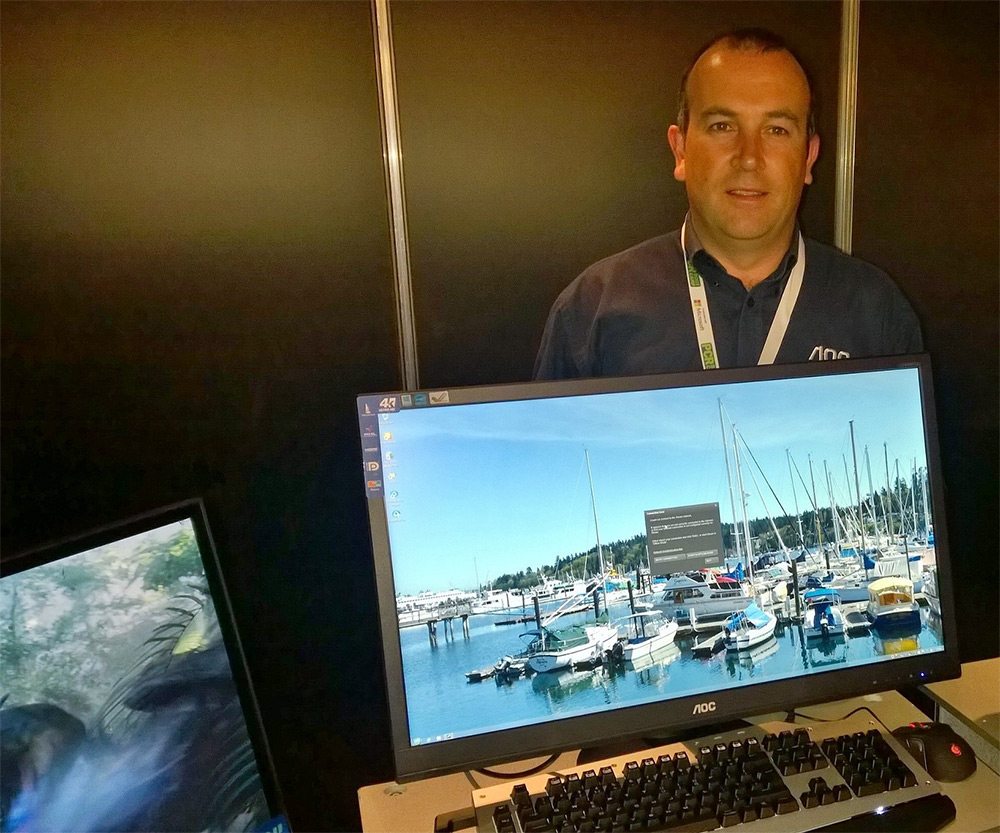 The display industry has been cooking up new ways to improve our visual experience for some time now, from 3D features to Virtual Reality gear which isn't quite ready just yet. However, the latter is not always useful in all areas, therefore the focus has been shifted to 4K technology it seems.
Whether designing, gaming or entertainment activities is in order, 4K technology will always do the trick. This might have sounded appealing to most in the past, but actually acquiring one meant selling an arm and a leg, since the prices were well into the thousands and even more in some cases. No, the price has drastically dropped to around £600 or less for most 4K displays which also meant a drop in specs, but not for AOC and their new 28″ display it seems.
AOC has revealed this first affordable gaming high-spec 28″ display, the U2868Pqu, at the PC Retail Bootcamp event in London. It features a 1ms response timing, which means users do not have to worry about ghosting problems at all, a 300 cd/m brightness rate for high contrast and a 60 Hz refresh rate. These features can be found on its 3840 x 2160 pixels resolution, making it a must-have item when it comes to enthusiastic gamers or even designers.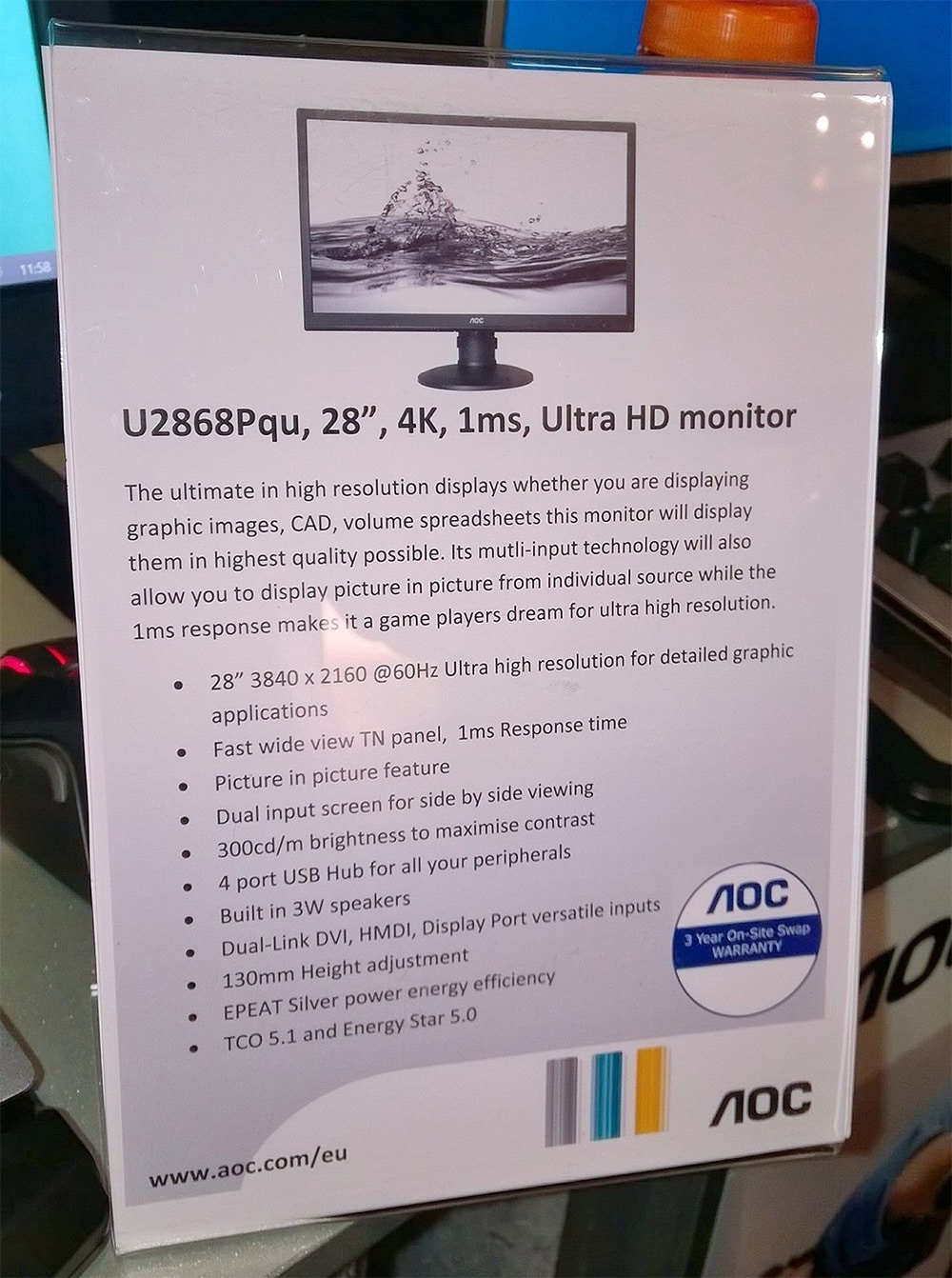 In terms of connectivity, the U2868Pqu comes with Dual-Link DVI, HDMI and Display Port support, having additional built-in speakers. However, gaming enthusiast will not be quite fond of the speakers, but nonetheless it comes as an additional support when in need of an output device.
In terms of a specific price, Amazon.co.uk has listed the display at a price of £537.60, giving it a release date set for the 1st of June.
Thank you KitGuru for providing us with this information
Images courtesy of KitGuru