AORUS 15P RTX 3080 Gaming Laptop Review
---
---
---
Peter Donnell / 1 week ago
A Closer Look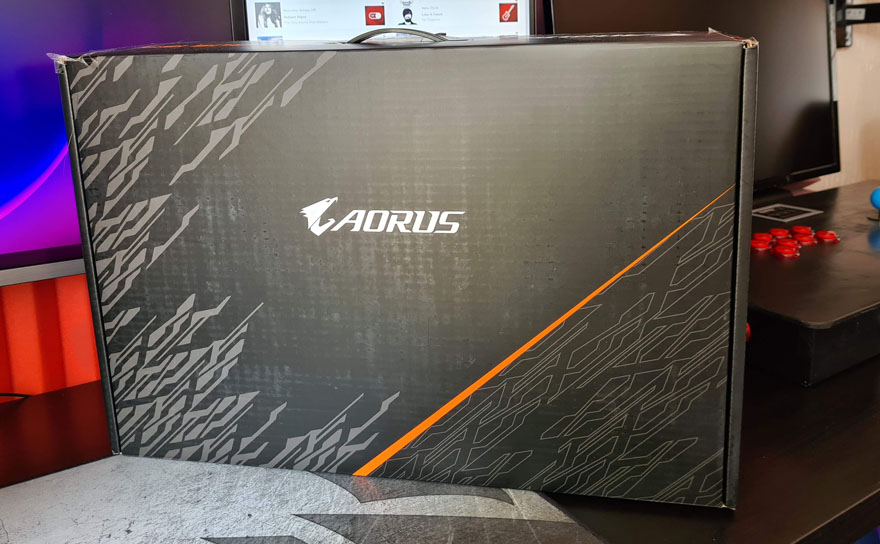 For the size of the investment, I was expecting some amazing unboxing experience. However, it's a big box, some big foam and a rather small laptop. The brown box has a power cable. That's it. To be honest, this suits me nicely, less fuss, less mess, less to recycle.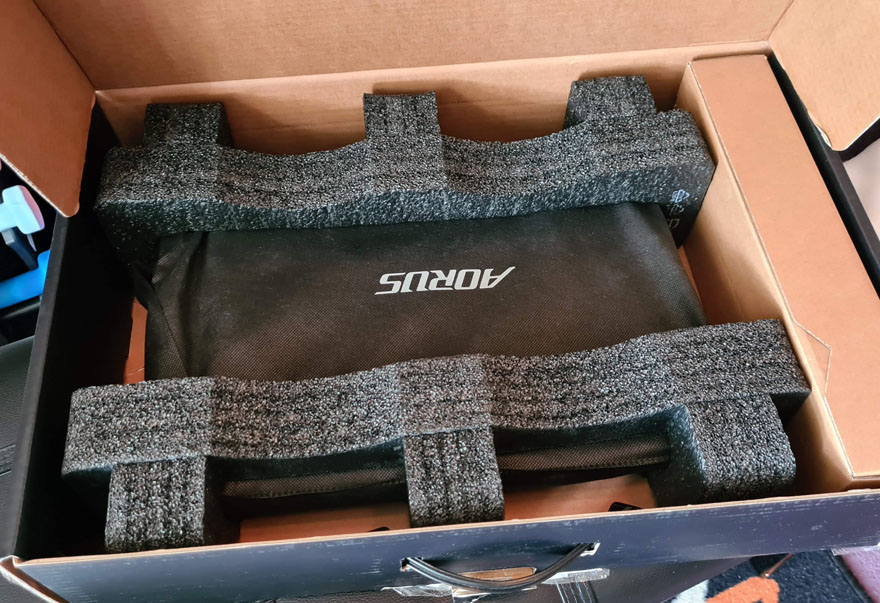 The laptop is amazingly compact, given the specifications, I would be forgiven for expecting something more substantial, but I guess it's true that you can only pick two from compact, powerful and affordable when buying a laptop.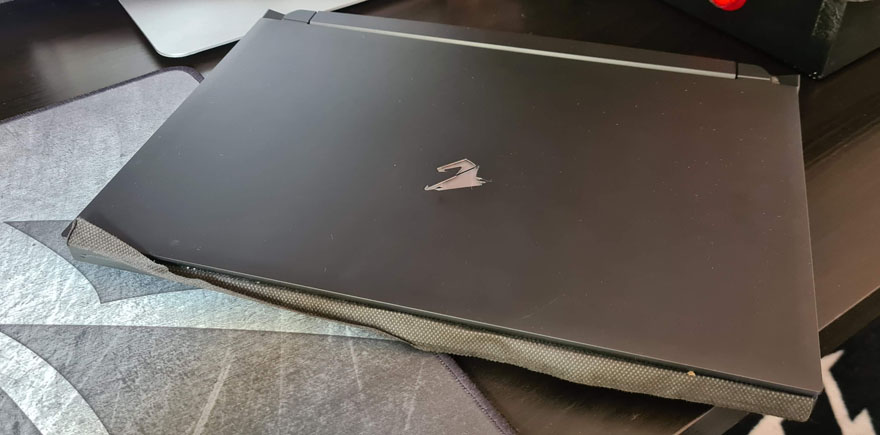 Open it up and you are treated to a rather crisp looking design. No silly curved edges, no wavy funky designs here, just a lot of straight lines and thin bezels. The end result is excellent, I really like this design, it looks and feels smart.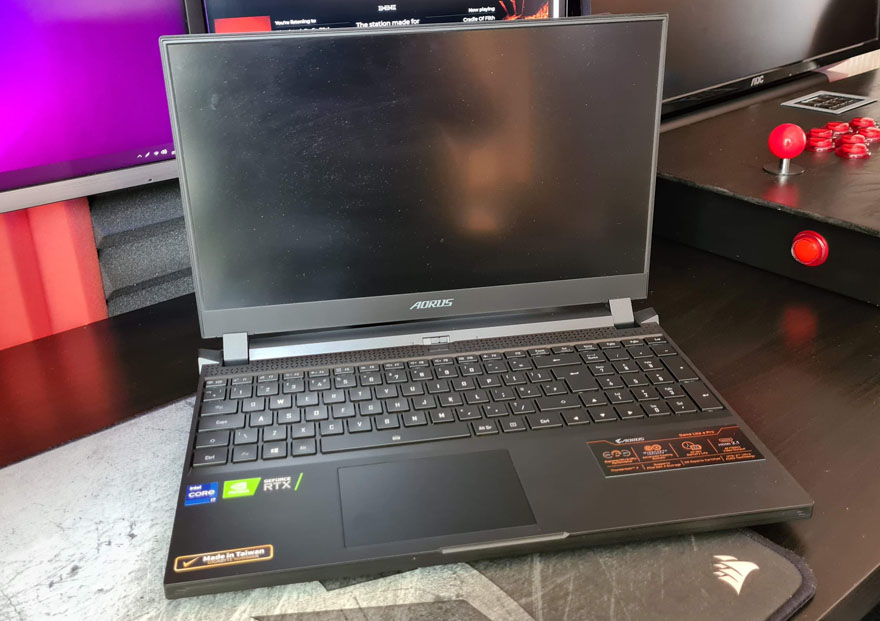 Typical of any laptop, it has been stickered more than a kids lunchbox, but of course, you can remove those. I suggest you do it sooner than later, so they don't start to leave an uneven fade on plastics.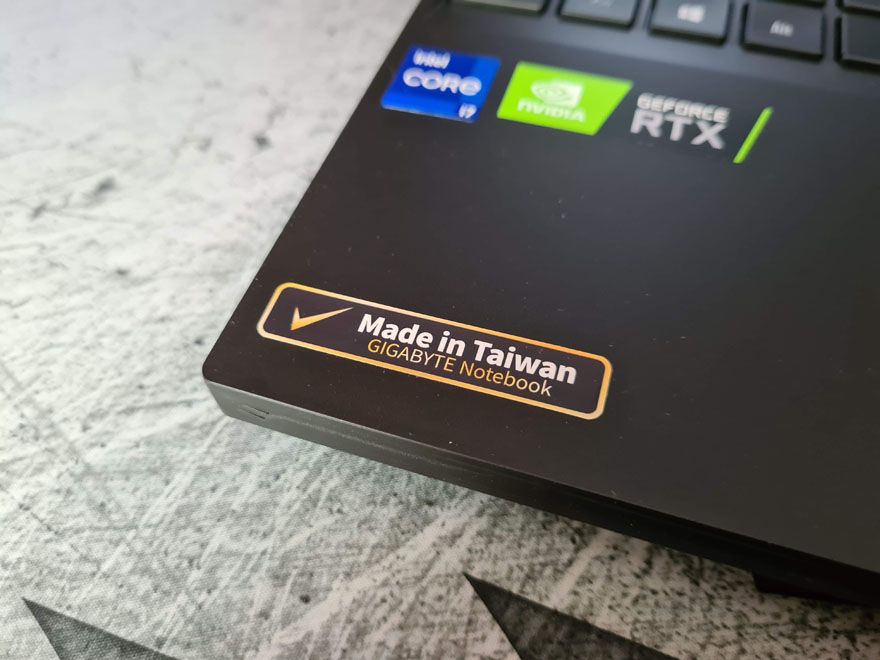 At least this sticker is handy; it tells you of all the cool features of the laptop. Unfortunately, if you're only just finding these out AFTER you buy it and open it, you should have done a lot more research. Still, there are some pretty great features here.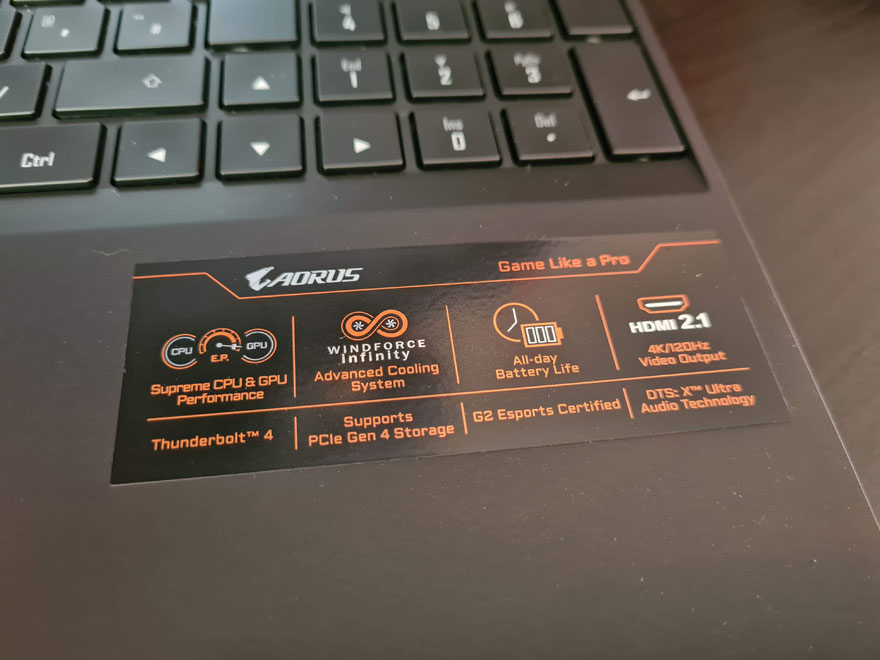 The trackpad is nice and large, and while it looks featureless, it does of course have multi-touch support and built-in mouse buttons too.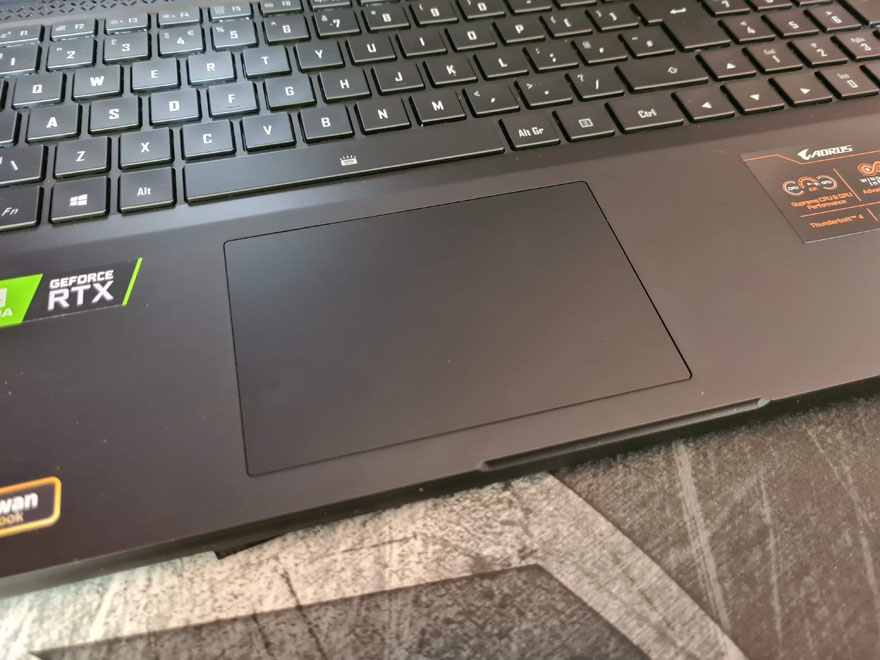 The AURUS 15P keyboard is a chicklet style, pretty much what we've come to expect from a laptop really. However, despite being a smaller laptop, it doesn't feel cramped and managed normal key spacing and even a full number pad, albeit, they've had to use a custom layout to get this all in together.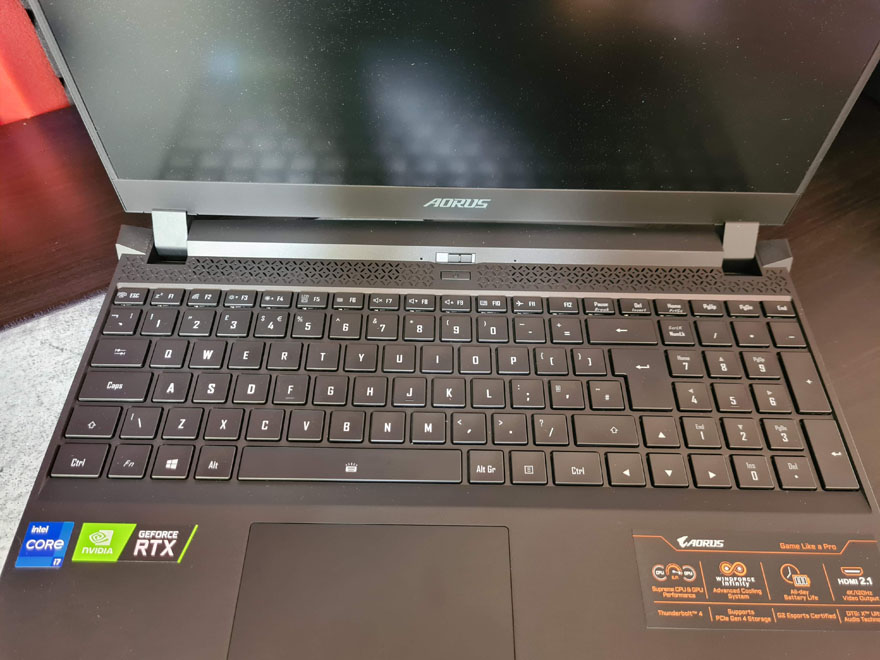 I do like having a full number pad though, while not having much effect on my gaming, it's a huge advantage for work.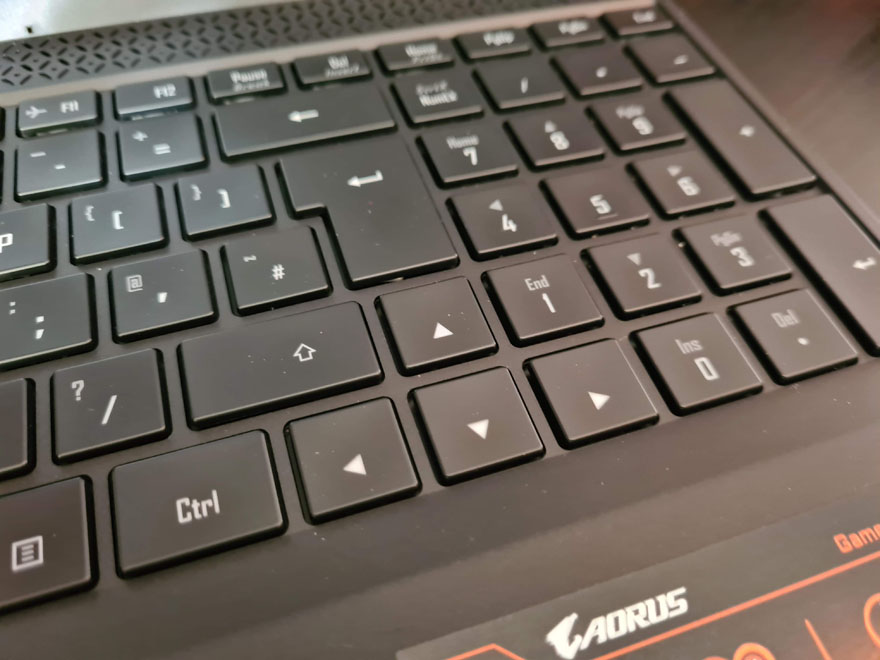 There are a lot of built-in shortcuts too, which can be accessed using the Fn-Shift key. Here you can see the control for the cooling fans, as well as a sleep mode.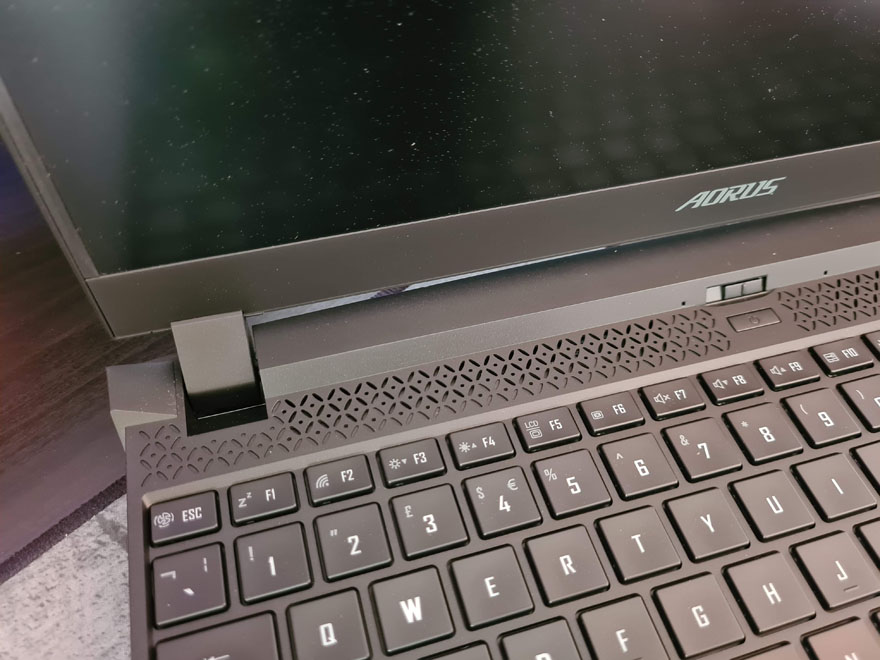 Screen brightness, display output, and sound controls.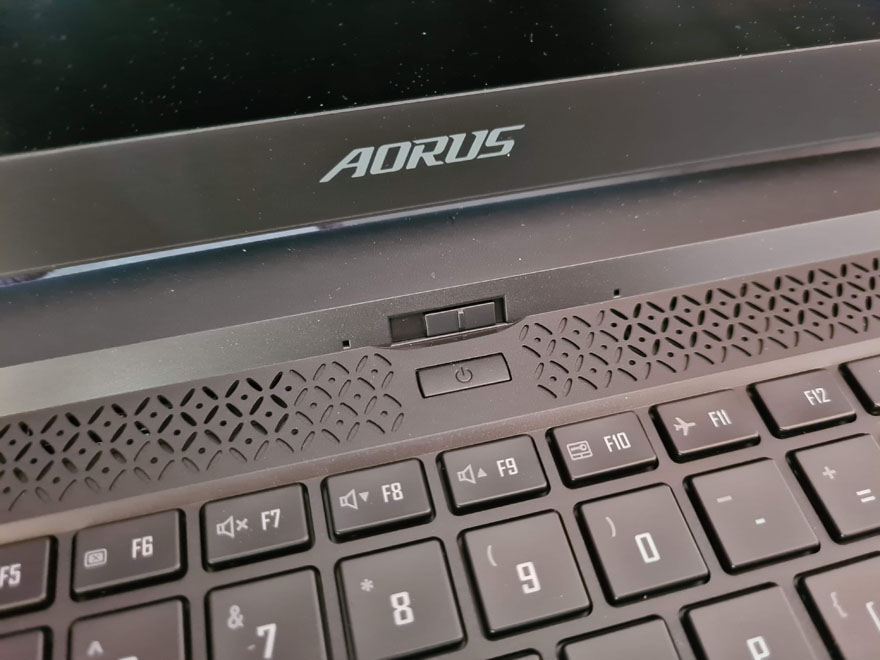 Touch pad lock, and a flight mode.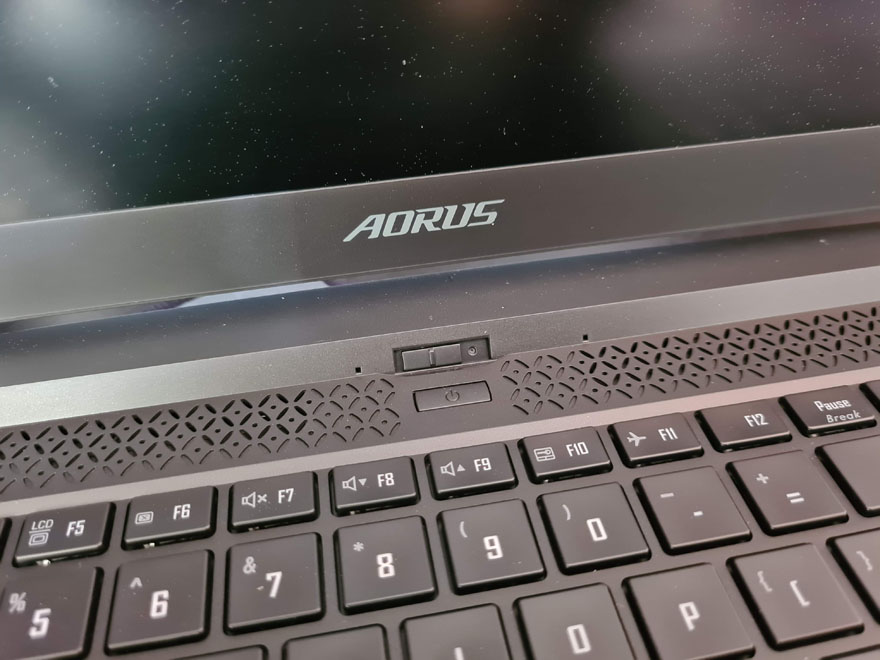 There's also a master RGB control here, which is handy as the RGB is pretty bright (you'll see that shortly).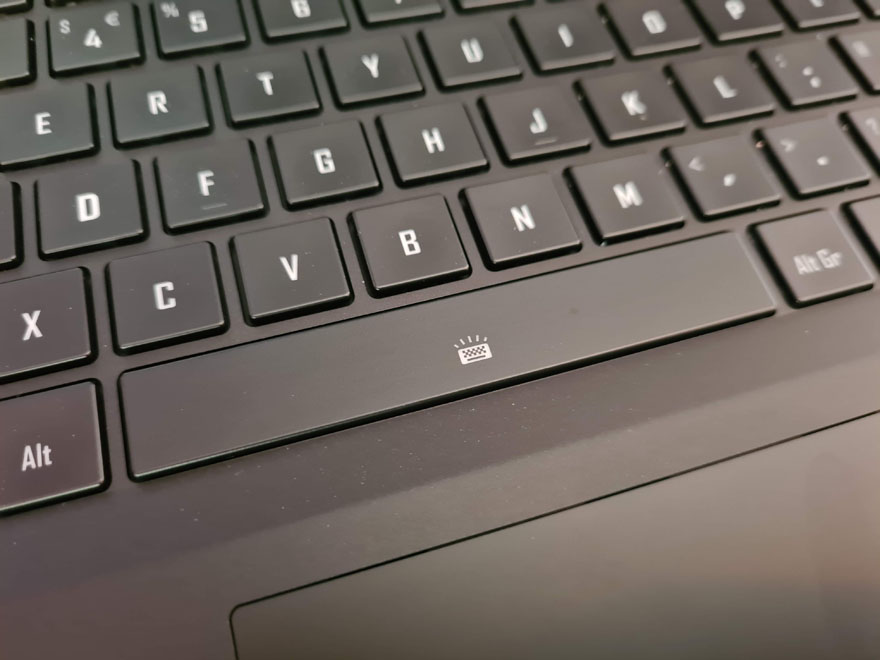 There's some funky ventilation cut in at the back, but it is really more for the built-in speakers than cooling.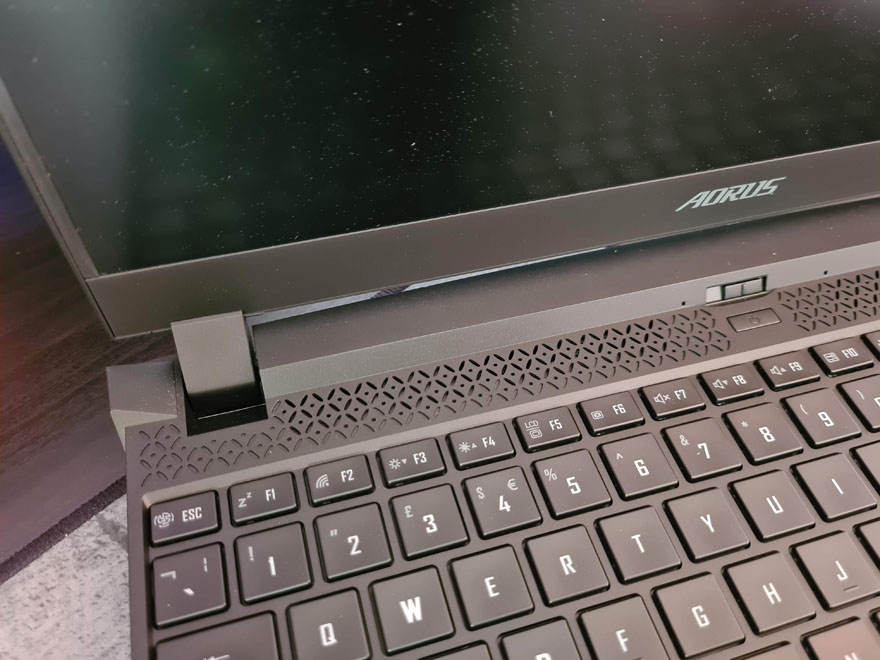 Located in the middle are the master power button and a pair of pin-hole microphones and a webcam. Nothing too fancy, but enough to get you through a work Zoom call. There's also that handsome AORUS logo in the middle.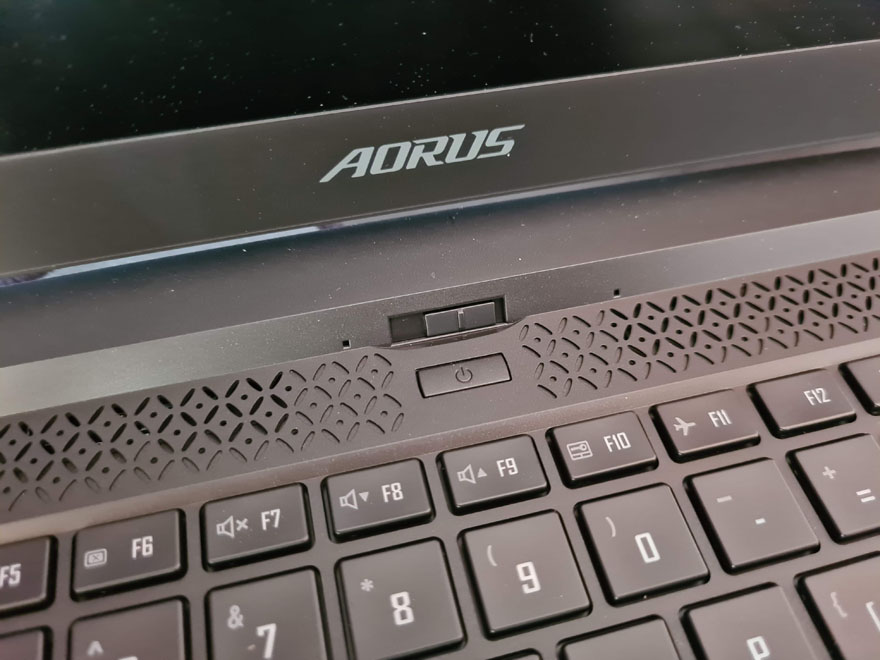 There's a built-in privacy slider for the camera too, which is nice.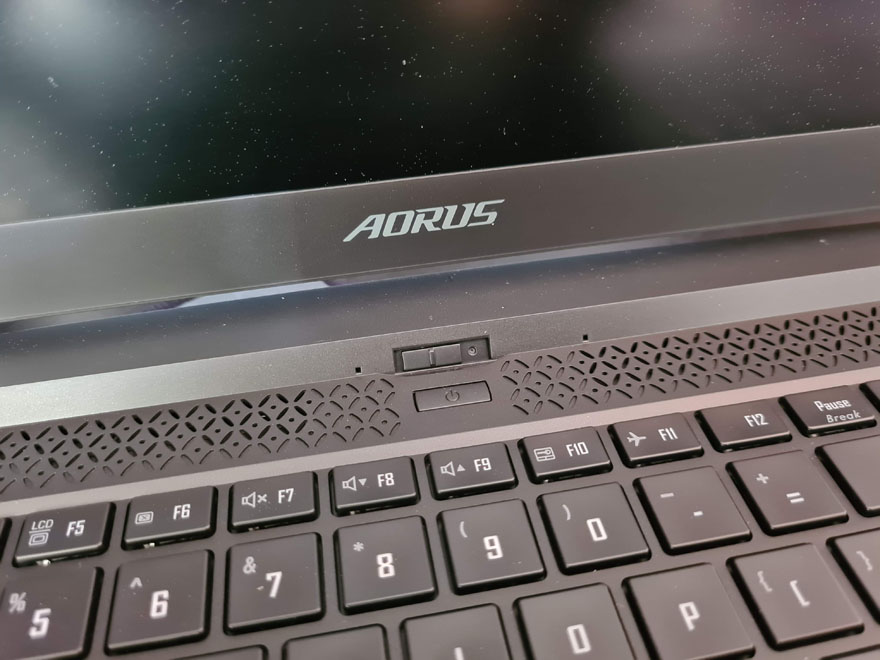 Down the left side of the machine, you'll find a full-size Ethernet port, combined headphone jack, USB 3, miniDP and HDMI ports.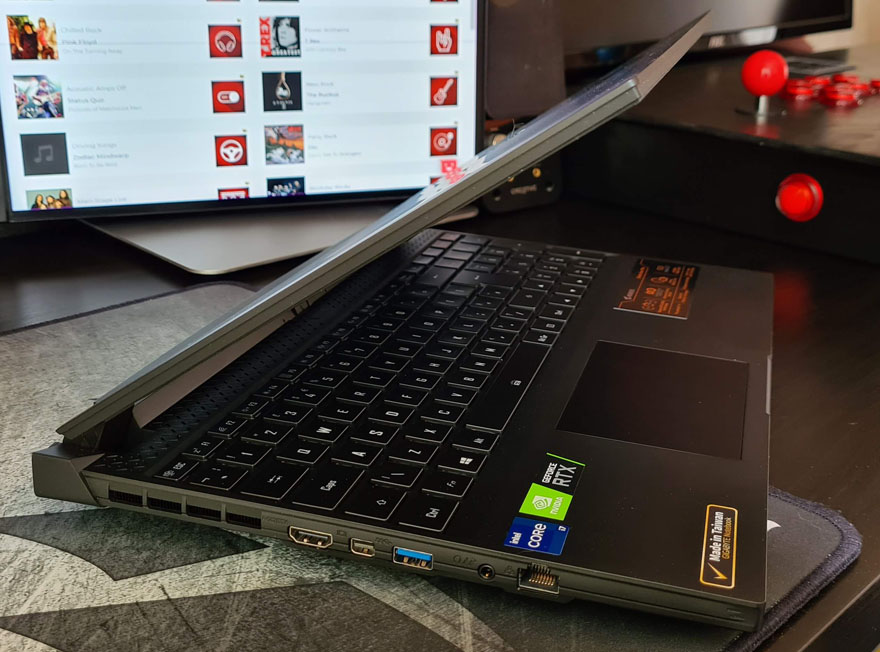 You can see a large heatsink just inside here too, with a large exhaust; I believe this side is the CPU cooler.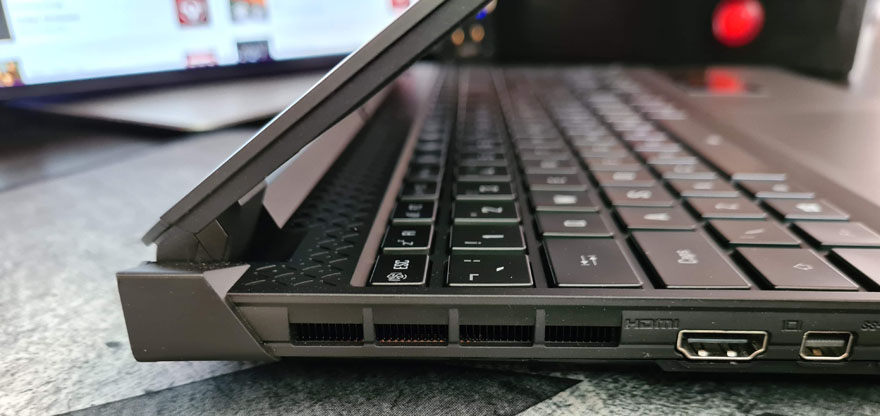 There's one more vent on the right side too, along with two more USB 3 ports, a USB C, SD Card reader, and the power socket.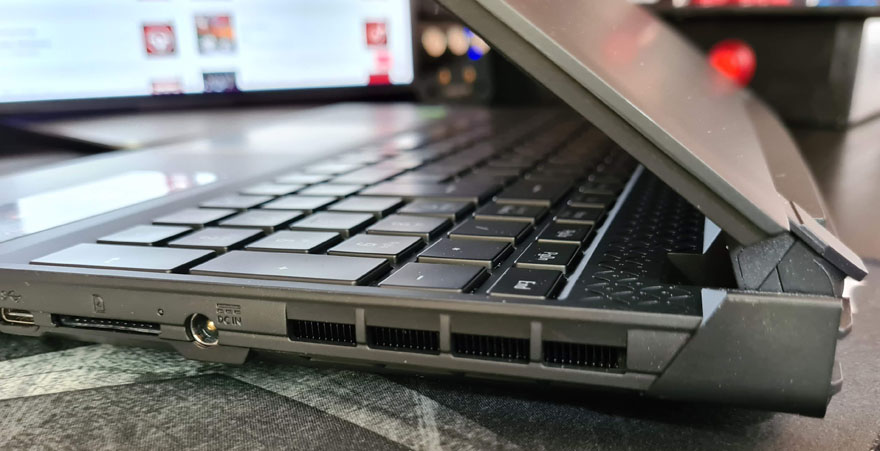 Two massive vents at the back are the main heat exhausts, with some large heatsinks located inside.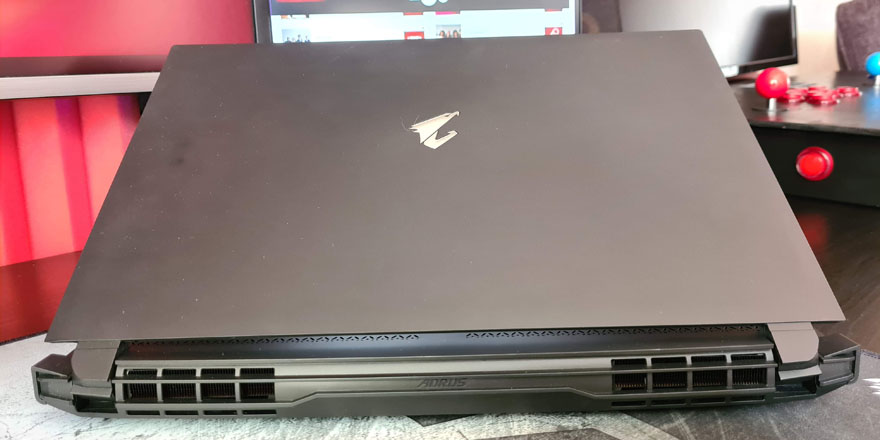 On the underside, there are some rubber grips, which also provide a little ground clearance. This is important, as this is a powerful but slim laptop so that extra airflow on the bottom will help feed the two built-in cooling fans.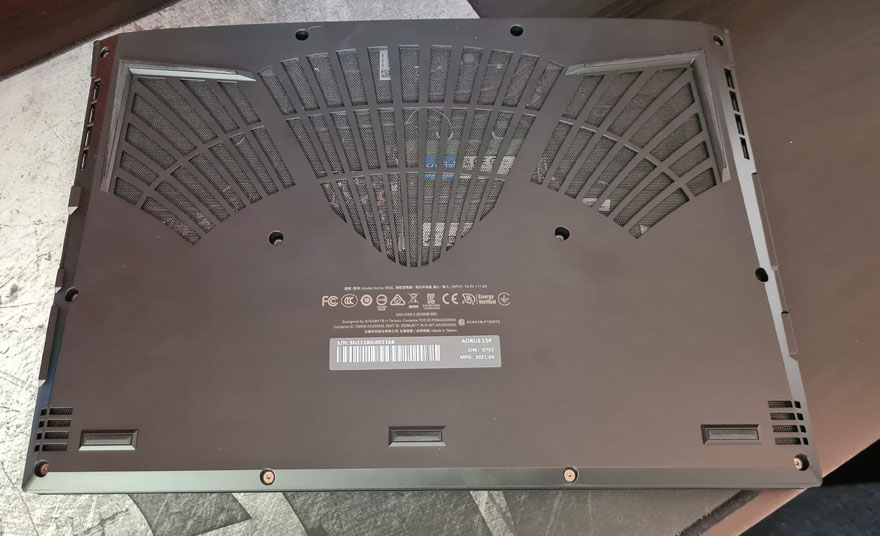 Hey, look, we can see that they're using Crucial memory.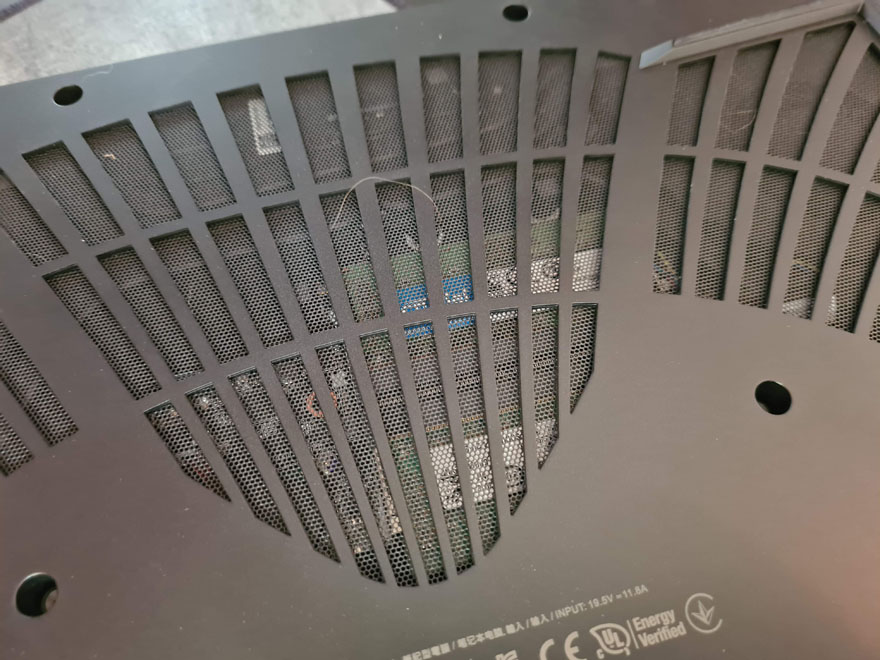 With the power on, the RGB on the keyboard sparks to life. It is fully customisable, but on the default settings, you get the usual rainbow wave effect. It's surprisingly bright too!