AORUS RTX 2080 Xtreme Availability Starts on October 10
---
---
---
Ron Perillo / 4 years ago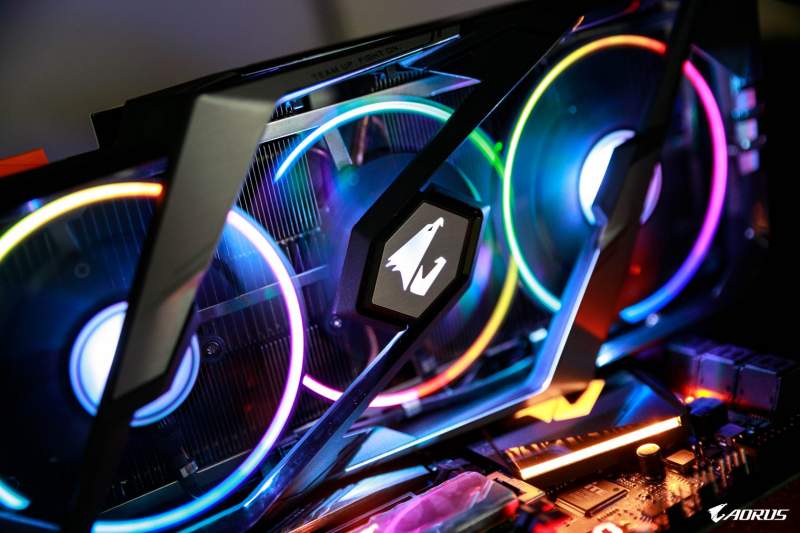 Xtreme Edition RTX 2080 from AORUS
Gigabyte's high-end gaming brand AORUS teased an Xtreme version of the RTX 2080 a few weeks ago. Now the company confirms that users will finally be able to purchase it in stores starting October 10.
Gigabyte already has their custom-cooled Windforce triple-fan RTX 20-series video card line. However, the AORUS Xtreme features a much beefier cooling solution, and flashier design as well. It measures 59.9 x 290 x 13431 mm, so needless to say, it is also bigger than most other cards.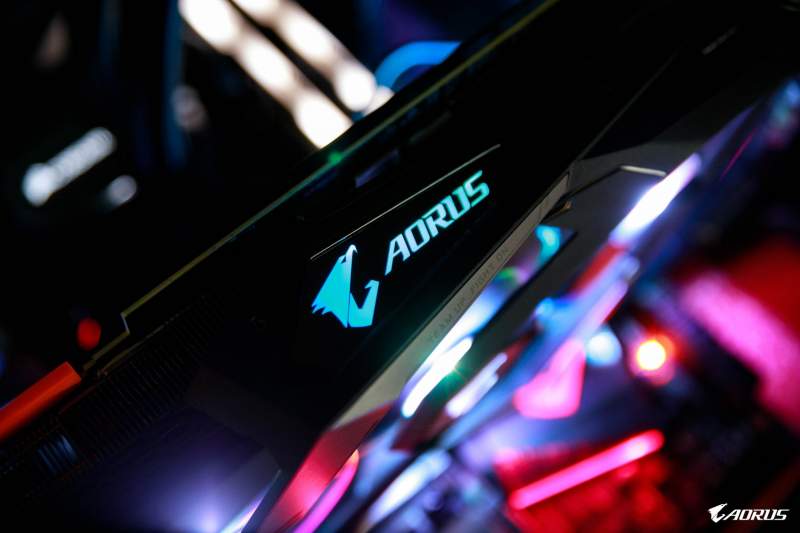 It has three massive 100mm Windforce fans with a heatpipe direct touch heatsink underneath. In comparison, typical air cooled video cards use 90mm fans. This larger fan means better cooling since it can move more air. Plus, it can do so without producing as much noise and at a lower RPM than the 90mm fan.
The VRM MOSFETs and surrounding components also have dedicated heatsinks for optimal cooling as well. Of course, it also has some elaborate RGB LED lighting on the shrould and the fans as well.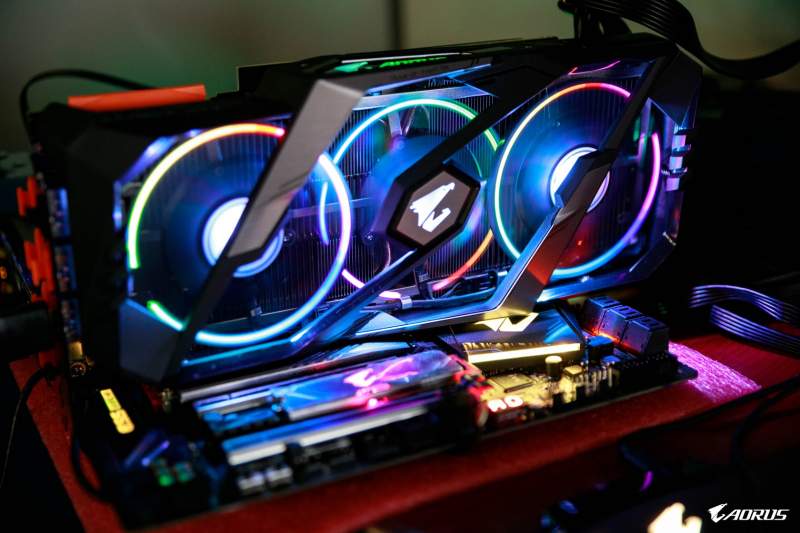 What Kind of Connector Options are Available in the RTX 2080 Xtreme?
What makes this a truly Xtreme edition card however, is the fact that there are seven display connectors in the rear. That means a comprehensive combination of options available to users for their multi-monitor setup. The reference model by default only has five display outputs. There are three HDMI ports, three full-size DisplayPorts and one USB-C port.
What About the RTX 2080 Ti and 2070 Xtreme Edition?
Aside from the RTX 2080, it appears that Gigabyte is also readying an RTX 2070 video card soon. NVIDIA will be launching the RTX 2070 within the next few weeks, so expect announcements to follow.
There will also be an RTX 2080 Ti Xtreme Edition. Although so far, Gigabyte has only confirmed the availability of the RTX 2080 Xtreme first.