Apacer Launches COMMANDO DDR4 Memory
---
---
---
Bohs Hansen / 4 years ago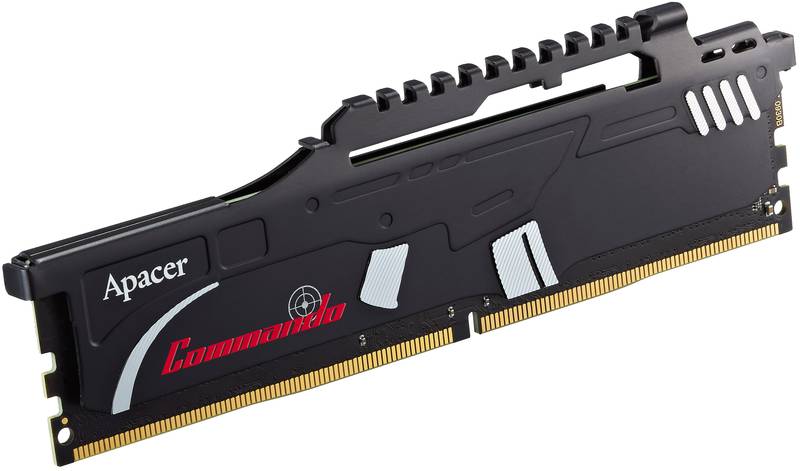 Apacer launches a new memory module, the COMMANDO DDR4 Gaming Memory. The new memory modules are aimed at gamers and overclockers. The weapon-styled heatsink will match a lot of gamers taste while it also offers an effective heat dissipation.
Intel and AMD Support
The COMMANDO DDR4 series is tailored for Intel and AMD series platforms, making it available to almost everyone with DDR4 slots. XMP 2.0 profiles are naturally supported for easy clock settings. The new series comes in both dual-channel and quad-channel packages.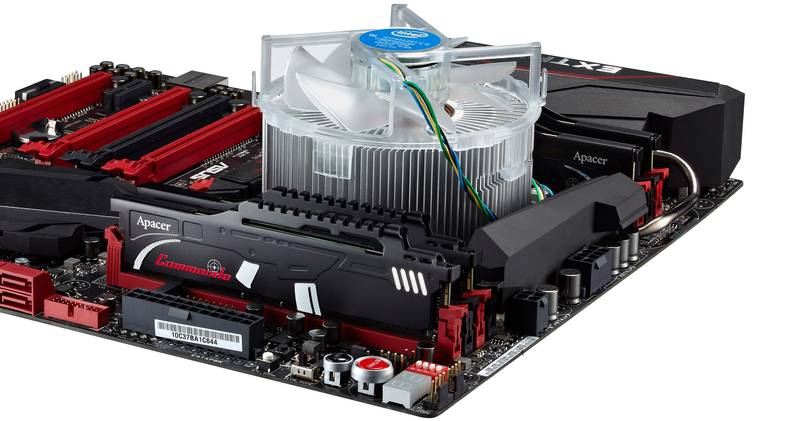 COMMANDO DDR4 Performance
As it is with all memory modules, these can be had in various speed categories. It starts at 2400MHz and 2666MHz with 8GB, 16GB, and 32GB capacities. These modules run at 1.2V and with a 16-16-16-36 latency. from there it goes to 2800MHZ modules which also have a 1.2V power consumption but a 17-17-17-36 CAS latency.
The 3000MHz modules need 1.35V and come with 16-18-18-38 as well as 16-16-16-36 latency. 3200MHz kits are very similar except they don't have the lower 16 latency option. Last but certainly not least, we have the 3466MHz modules. These don't come as 8GB modules as the slower ones, use 1.35V and have an 18-18-18-42 CAS latency.
Product Video
the modules have been in development for quite some time as the product video is all the way back from the 25th January 2016. It still gives an insight into the modules buildup and design.
Pricing and Availability
Apacer didn't reveal a date for the availability nor an MSRP at this time.