Apple Offer A Royal Wedding Commemorative iPhone X
---
---
---
Mike Sanders / 5 years ago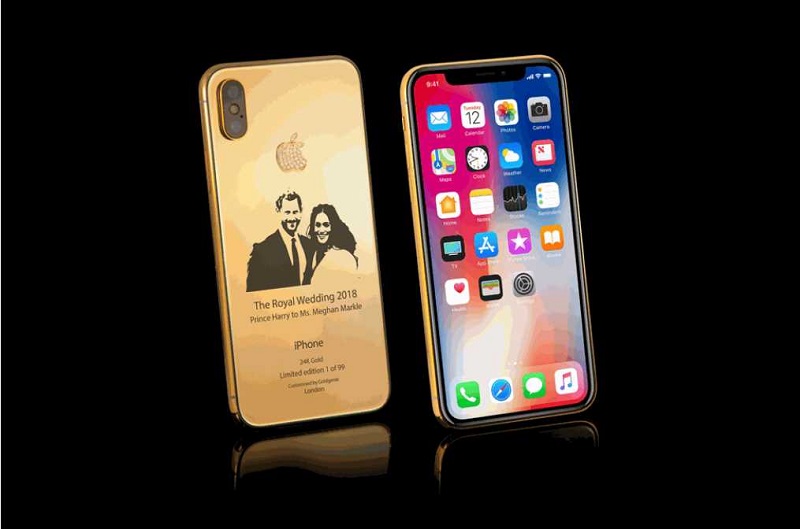 Apple Creates A Commemorative iPhone X for the Royal Wedding
Just in case you had been hiding in a cave, there is a royal wedding coming up. At this point, you're probably sick of hearing about it. With any royal wedding there often comes a lot of commemorative tat targeted at collectors who are convinced that it one day may be worth something. With that, it seems though that Apple might want to get in on the action.
As such, in a report via CNET, they have produced a commemorate iPhone X. Brace yourself though, because it isn't going to be cheap. It's not even as if the iPhone X itself was an inexpensive phone. This one, however, will come with a $4,600 price tag. That's around £3,500 in pounds.
Whats so special about this phone?
On the surface, what is clearly evident is the engraving making the royal wedding. It also includes a nice picture of the pair who are set to marry this month. What else though are you getting for your money?
Well, the phone will be coated in 24-carat gold, so that explains a bit of the price. In addition to this though, the Apple logo will also be diamond encrusted. For fans of the royal family or either those who like a bit of bling, this is definitely interesting, but I'm not sure I'd spend that much on it. With only 99 available though, if you want one, you'll have to act fast.
It is certainly a strange one and personally, I'm not sure which is madder. The fact that Apple has made the phone or the chances that people are there are probably going to spend that much on it.
What do you think? Is this a nice touch or a crazy and unnecessary commemorative product? – Let us know in the comments!