Apple Revamps MacBook Pro With Touch Bar
---
---
---
Samuel Wan / 5 years ago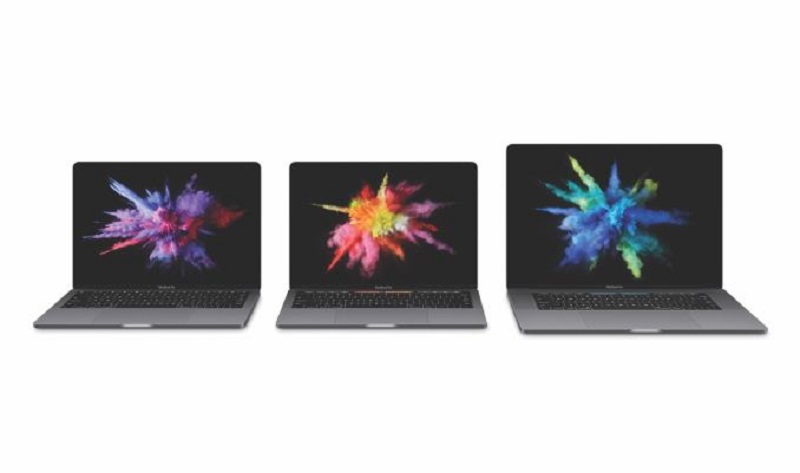 After being placed on the backburner for the past couple of years, Apple has come back with a new MacBook refresh. Unlike some previous updates that were more like minor tweaks, the new laptops are the biggest upgrade yet since the Retina displays were added in 2012. These changes bring the MacBook Pro lineup into the same design philosophy the MacBook from last year exhibited.
The first major change is the significantly slimmer profile and lower weight at 3 and 4lbs for the 13 and 15in models respectively. This is enabled by the switch to USB Type-C ports, with a total of 4. All 4 ports support Thunderbolt 3 and any one of the ports can be used to charge the device. This is much better than the measly single port on the MacBook. Thankfully, Apple has had the sense to retain the headphone jack.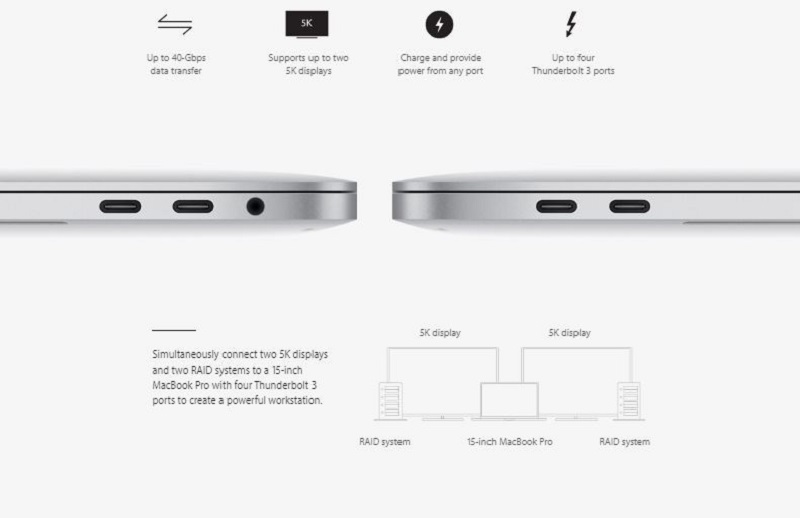 Of course, the headline feature is the new touchscreen panel. The OLED "Touch Bar" replaces the old function bar on the keyboard with application specific icons. While we lose the old physical keys, we do gain a versatile software keyboard. This allows Safari to show bookmarks, emojis in a messaging app and even the old Fn keys if you so choose.
On the right of the Touch Bar, we have the new Touch ID button. This will allow Macs to join into Apple Pay as well as protecting the laptop with fingerprint authentication. In order secure Touch ID and Apple Pay, the functionality is provided by a dedicated Apple T1 ARM chip with security enclave.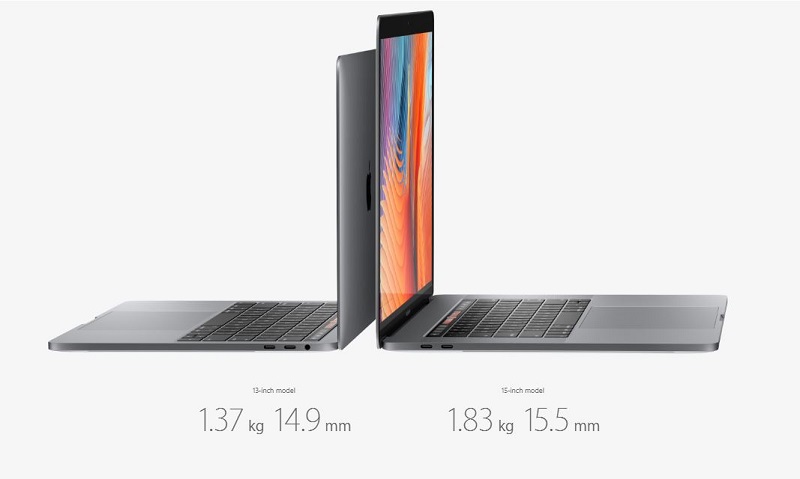 For the internal specifications, Apple is bumping everything up to Intel Skylake, with the 13inch model getting dual core i5s and i7s while the 15inch comes standard with quad-core i7s. The 15inch versions also get the opportunity to upgrade to an AMD Polaris 11 dGPU which comes in three different variants. This will offer somewhere between 60-130% improvement depending on the application with 2GB of VRAM.
Last of all, we have new displays which offer the wider P3 color gamut instead of the usual sRGB. They also feature 67% increased maximum  brightness and are thinner to boot. Variable refresh is also supported, though it's unclear if this is AMD's FreeSync or another implementation. Due to the various efficiencies, all of these gains won't impact battery life really, with 10 hours being quoted.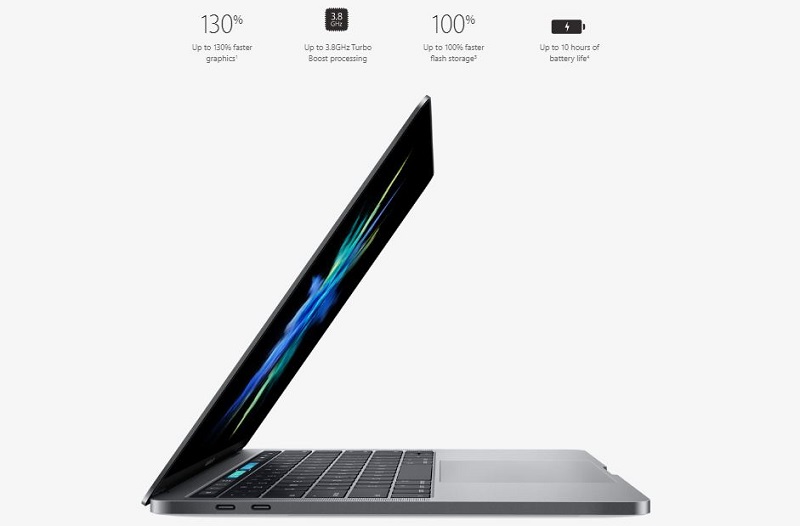 One final change, of course, is prices. For the base 13inch MBP with just the Intel i5 and iGPU with 256GB SSD, the cost is a hefty $1799 USD. For the base 15inch model with the AMD Radeon Pro 450, Intel i7, 16GB of RAM and 256GB SSD, it comes out to $2399. Orders start today with shipments starting in 2-3 weeks.