Apple Reveal Plans To Create Time Bandits TV Series
---
---
---
Mike Sanders / 5 years ago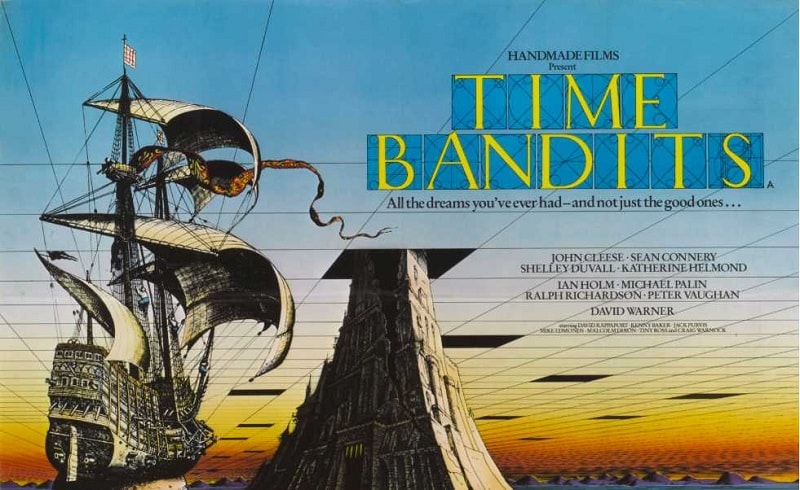 Apple Reveal Plans To Create Time Bandits TV Series
Time Bandits is perhaps one of the most loved British films of the 80's. Being essentially a Monty Python film it contains a lot of humour that continues to find fans despite the fact that it is now over 35 years old. Being a Terry Gillian film, it naturally was a huge commercial flop. A bit mean I know, but his films often don't make much money.
It seems, however, that the modern cult following has gained the interest the interest of Apple. In a report via Deadline, the tech giant is considering creating a TV adaptation of the popular film.
Closing In On A Deal
In the report, it is suggested that while it isn't confirmed as of yet, Apple is closing in on securing the rights for the TV series. If successful, it will represent an exceptionally unlike return, but one that is actually very logical indeed.
https://youtu.be/7QCxMNxw3PQ
If you haven't watched Time Bandits, I strongly suggest that you do. In brief, however, it involved a bunch of time travellers who go around history stealing money, art and artefacts. When you consider this in a TV format, there could be an amazing amount of possibilities to make this work and work really, really, well.
When Will It Be Out?
Well, as above, the deal hasn't even been struck yet. As such, presuming an agreement is reached in the next few months, we still shouldn't expect to see the Time Bandits TV adaptation until at least 2020. I must admit though, if and when it does release, I'm going to tuning in for this. If it's half as good (or funny) as the film, this is going to be gold!
What do you think? Have you watched the Time Bandits film? Do you like the idea of a TV adaptation? – Let us know in the comments!