Aqua Computer Cuplex Kryos NEXT TR4 Block Now Available
---
---
---
Ron Perillo / 5 years ago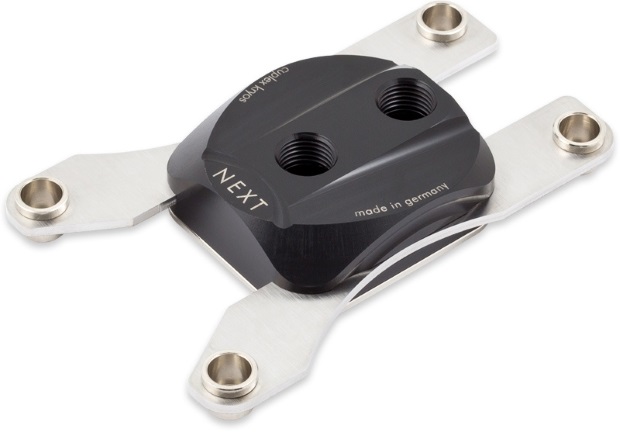 German liquid cooling manufacturer Aqua Computer has the new Threadripper compatible Cuplex Kryos available on their webshop. This liquid cooling block boasts extremely high quality featuring the NEXT cooling engine with extremely fine microstructures. So fine that the structural width is lower than 200 µm. This base is made from copper for efficient heat dissipation. It is available as a nickel plated or 0.925 sterling silver variant as well, depending on the model.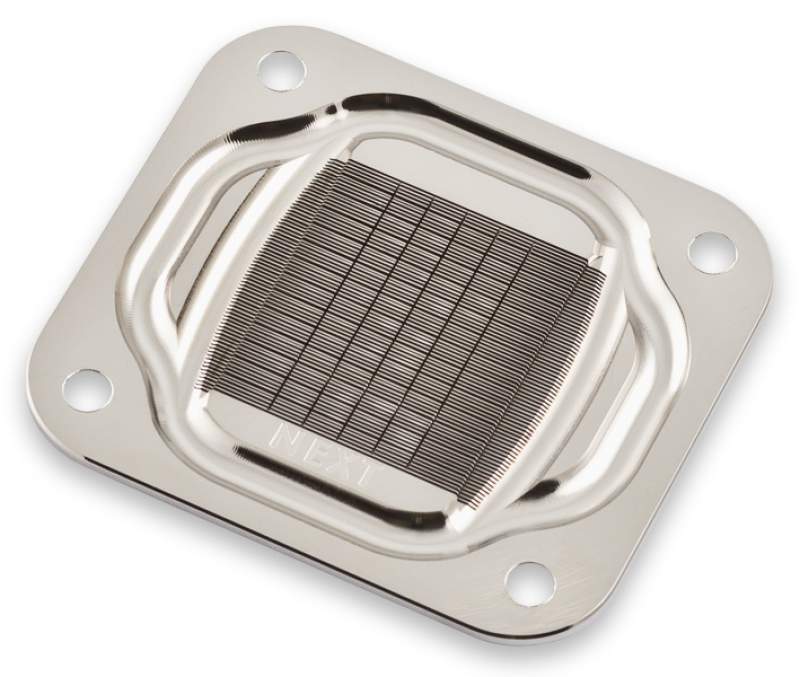 It uses standard G1/4 connector threads, with the two threads apart by 28mm on the block. Each package includes the block itself, spring loaded mounting screws, 0.5g Thermal Grizzly Kryonaut in syringe, TIM spatula and a user's guide.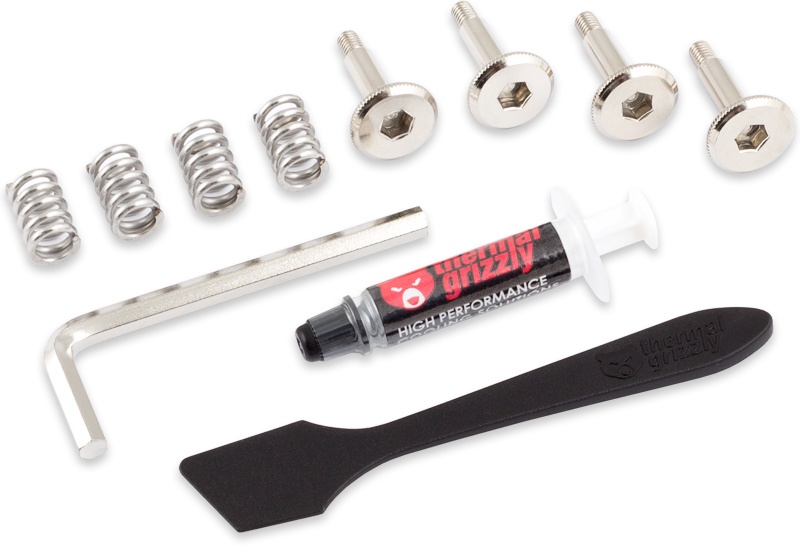 Options for the Aqua Computer Cuplex Kryos
Furthermore, the top part of the block itself is available in multiple variations:
Acetal black
Acrylic glass
Copper
Nicke plated brass
PVD plated brass
Acetal is the typical shiny black high-tech plastic seen in waterblocks. While Acrylic glass is more ideal for showing off pastel coolants or LED illuminated setups. The Copper option has a reddish gloss that has a classic look. Nickel plated brass on the other hand, provides a bright metallic gloss to match the nickel plated base. PVD plate brass is a darker metallic gloss. Users can also get it with the VARIO and VISION features exclusive to Aqua Computer products.
Check out the video below to see these features in action:
Pricing and Availability
Since there are different options, the pricing has a wide range. The most affordable is the Acetal/Copper version for 59,90 EUR. Although, the version with both VARIO and VISION as well as 0.925 silver coated base goes for 279,90 EUR. All are available directly via the Aqua Computer Webshop.