Arcade1Up Announces Classic Simpsons Arcade Cabinet
---
---
---
Mike Sanders / 1 year ago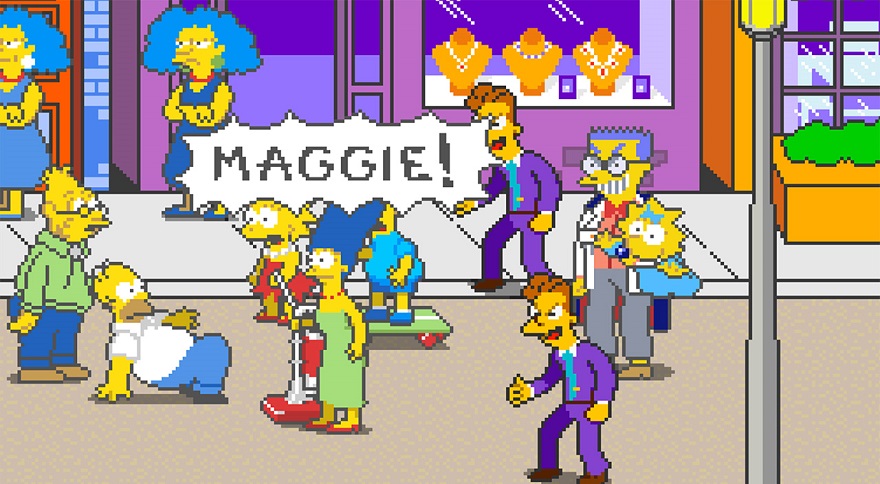 The Simpsons arcade cabinet was perhaps one of the first things that truly got me into gaming as a hobby. Well, either that or the Teenage Mutant 'Hero/Ninja' Turtles one. Put simply, although it would eat my relatively few coins faster than I could eat a pack of Opal Fruits, I have a lot of fond memories from this game. – If it does, therefore, also hold a lot of nostalgic value for you too, then you're going to want to check this out as following an announcement from licensed gaming cabinet manufacturer 'Arcade1Up', they have confirmed that a full Simpsons arcade experience is on the way!
Arcade1Up Announces Simpsons Cabinet
Arcade1Up specialises in creating near full-sized arcade cabinets, coming with licensed games, to give humble consumers like you and me the opportunity to own and play something we once only had to the opportunity to do so at a cinema or bowling alley 20-30 years ago. Looking to replicate the full experience, this Simpsons system doesn't only come with a correctly themed cabinet design, but it also features 4 controllers for multiplayer fun with Homer, Marge, Bart, or Lisa.
While it looks absolutely amazing, however, there is a downside to this. And it's almost certainly going to be the price tag!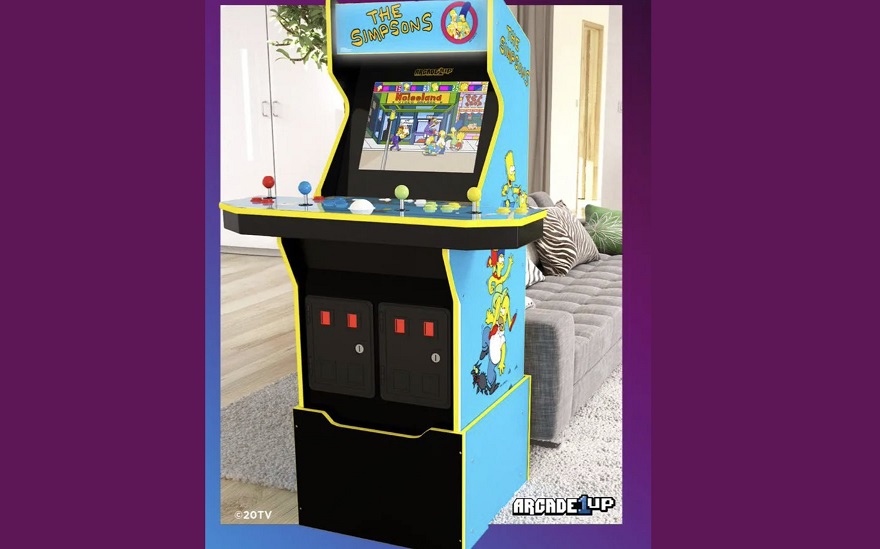 What Do We Think?
Rather than renting 1-minutes worth of gameplay with a 50p coin on the original system, although Arcade1Up has not confirmed any prices for this upcoming Simpsons system, based on other similar systems they have sold, we expect this to retail for something in the region of $500. – While that might seem a little high though, there are a number of key benefits. Firstly, it looks pretty damn cool, but secondly you also get the fun of assembling it. Well… if you call that fun. It'll be a damn sight more entertaining than your last Kallax from Ikea at least!
Although the official product website has not yet been launched, if you want to learn more about Arcade1Up, you can check them out via the link here!
Of course, you could do what Peter did, and build your own arcade cabinet with thousands of games on it!
What do you think? – Let us know in the comments!