Street Fighter 2 Replica Arcade Cabinet Now Available for $299
---
---
---
Ron Perillo / 4 years ago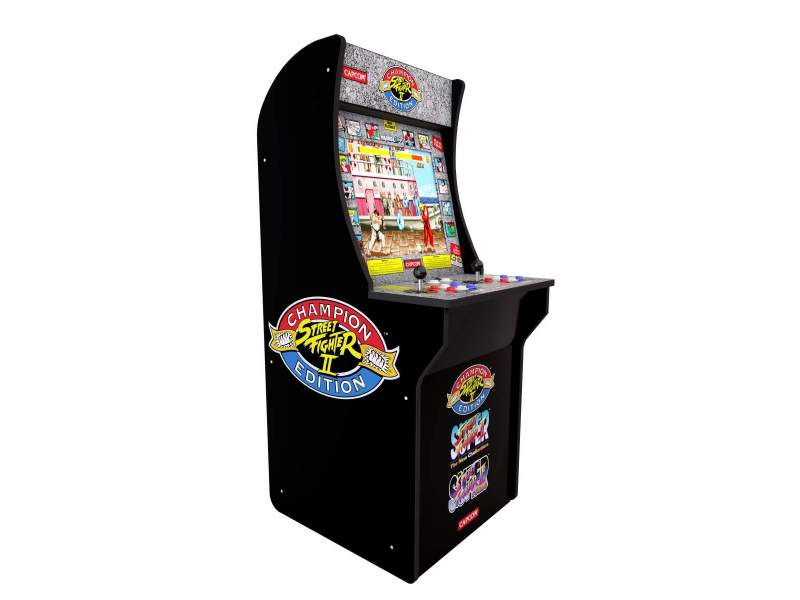 Relive Arcade Classics at Home
Early in 2018, Tastemakers LLC announced their Arcade1Up lineup. This is a series of 4-foot tall replica arcade cabinets featuring the best arcade game classics.  This includes classics such as Capcom's Street Fighter II, and Atari's Asteroids, Centipede, Missile Command and more.
The cabinets themselves are slightly smaller US-style replicas. It features the US version graphics of the games and US-style concave buttons. However, the sticks are ball-style instead of the Happ style stick typical of American arcades. There are also two sets of sticks side-by-side, so players can go head to head.
What makes it even better is the fact that it not just contains the Champion Edition Street Fighter 2, but Super Street Fighter II and Super Street Fighter II Turbo as well.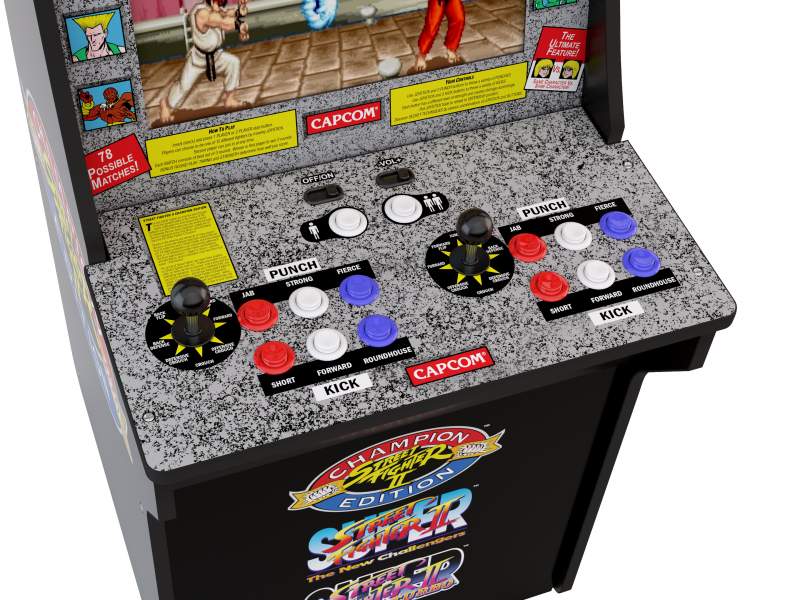 It uses a 17-inch LED screen and is running a custom emulator. That means it is not a 100% replica but it comes close, plus you do not need to spend any quarters since it is on permanent free play mode. This also lets gamers relive the arcade experience in the comfort of their home since it is slightly smaller and occupies less space. Standard US cabinets are typically 6-feet tall or more, so
Where Can I Buy One?
Considering their price at $399, it is a very good deal. They are now available in many large retailers including Walmart in the US, which actually offers the best price for $100 less at only $299 USD.