ARK: Survival Evolve Devs Caught Offering Bribes for Steam Award Votes
---
---
---
Ron Perillo / 7 years ago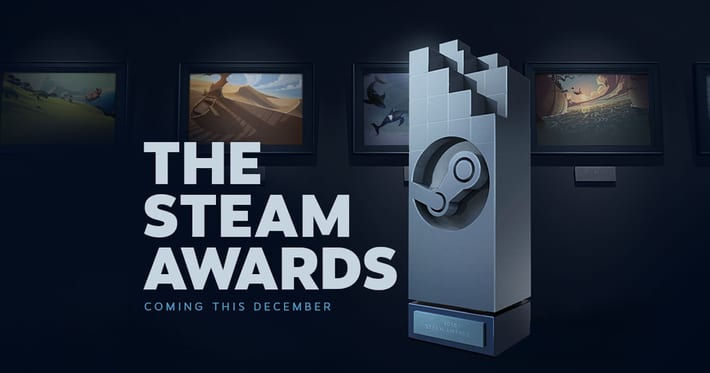 The Steam Awards is one of the most anticipated awards event in the PC gaming world and closely involves gamers themselves due to its public voting nature. From December 22 through December 30, Steam users vote on several categories that are quirky and not very typical awards from other events with titles such as:
The "Game Within A Game" Award – Favorite game Easter egg
The "I'm Not Crying, There's Something In My Eye" Award – Favorite dramatic moment in a game
The "Whoooaaaaaaa, dude!" Award – Favorite mind-blowing twist in a game

…and more.
Due to its popularity, this makes the Steam Award a perfect opportunity for Developers to use it as a positive PR tool to get their game more recognition. However, sometimes when devs get too far ahead of themselves, things can backfire. Which is exactly what happened when the developers of ARK:Survival Evolved decided to offer voters something in exchange in order to win the The "Best Use Of A Farm Animal" Award (self-explanatory category) on December 29th. ARK: Survival Evolved is nominated along with Blood and Bacon, Farming Simulator 17, Goat Simulator, and Stardew Valley.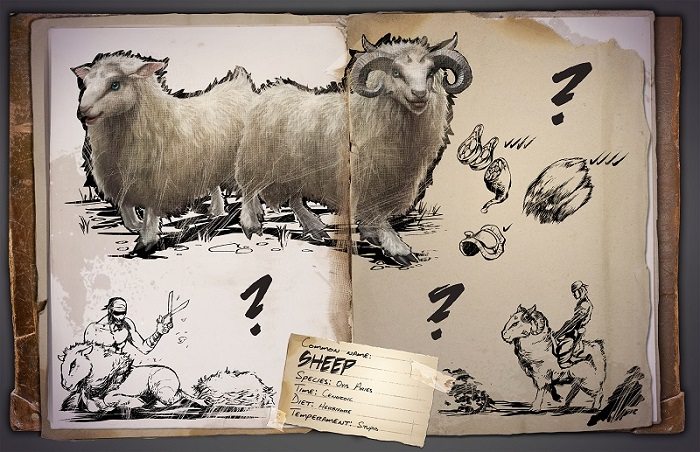 Studio Wildcard, the developers of ARK: Survival Evolved posted this on their Steam page (it has since been taken down and replaced, but was archived by Redditor bedintruder:
Hello Survivors!

We've hope you've had a fantastic festive holiday so far! If you haven't heard, ARK has been nominated by the Steam Selection Committee for a Steam Award! We are a finalist in this category;

The "Best Use Of A Farm Animal" Award – Animals are rad and almost any game is better for including them. This game used a farm animal in the best way possible.

Head over to http://store.steampowered.com/SteamAwards/ on Thursday the 29th of December, as you'll have the opportunity to come show your support for ARK by voting for us! If ARK wins the award, we will ensure that our fluffy friend quickly makes its debut on the ARK in the next major version update!

Let's face it, ARK does have the raddest animals and what better way to thank them for all farming & fighting they do than by honouring them with the "Best Use Of A Farm Animal" Award!

So be sure to show your support for ARK, if not for your tames: mobilize your Tribe to help win the Steam Award on Dec 29, and then get your Sheep! Thank you for your help everyone, and happy shearing 🙂
The problem with this is that it is technically a bribe to earn votes, and what's even worse is that it promises future content which they may or may not follow up on. These are also the same developers who thought releasing a paid DLC while the game is in Early Access is a good idea, so this shady PR move was not exactly unexpected coming from them. Needless to say, many users were incensed and forced the company to change their message, now promising in a new announcement that even if they do not win the category, the Ovis Aries add-on will arrive on time.
Hello Survivors!

We were encouraged by Valve to rally the Community to come together and vote in the upcoming Steam Awards. We thought what better way to do this than add a modern-day farmyard animal! In our excitement, Ovis Aries was designed as a celebration of the nomination. We want to make it clear that regardless of whether ARK wins a Steam Award or not, Ovis will be making its debut in the next major ARK version update!

If you hadn't caught up, ARK has been nominated by the Steam Selection Committee for a Steam Award! We are a finalist in this category;

The "Best Use Of A Farm Animal" Award – Animals are rad and almost any game is better for including them. This game used a farm animal in the best way possible.

We are really honored by the nomination, and are thankful for all the support plus ARK's recognition in this category. Whilst ARK's animals may be non-traditional in modern farming, some have held such roles in the past, and ARK contains a variety of animal farming mechanics: such as wild animal taming, breeding, slaughtering/harvesting of animals, workhorse animals (for resource/crop farming), and of course who can forget working with animal byproducts (manure, milk, and other substances).

Here's how things are coming along with the Ovis, more will be revealed on Thursday 🙂

So if you would like to show your support for ARK, if not for your tames: mobilize your Tribe to help win the Steam Award and head on over to http://store.steampowered.com/SteamAwards/ on Thursday the 29th of December and vote! We truly appreciate all the support and are very grateful for each and every vote.

Thank you and happy shearing in ARK v254:)