ASRock N3700-ITX Braswell SoC Motherboard Review
---
---
---
Rikki Wright / 8 years ago
Introduction, Specifications and Packaging
---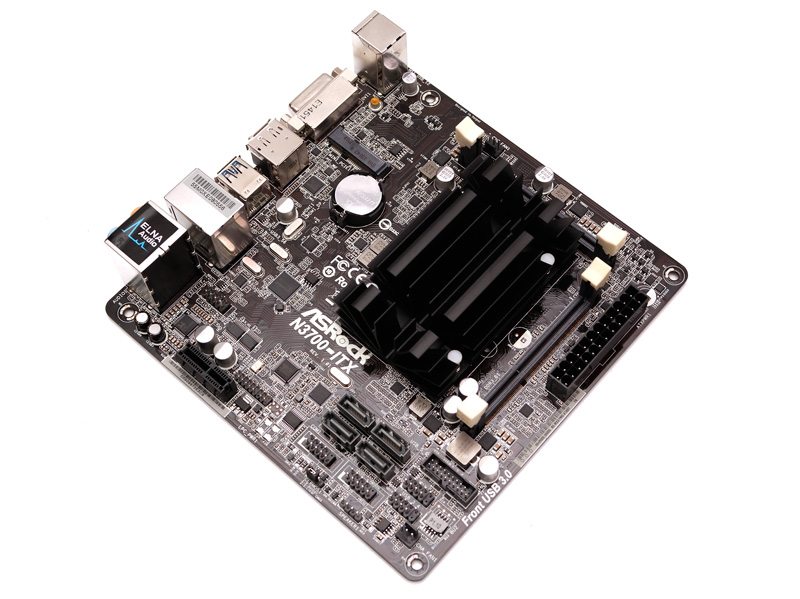 There comes a time for every enthusiasts when someone asks them to build a computer that is quiet, efficient, small and cheap. I know most of us would tend to go straight for an Intel i3/AMD APU and a mini-ITX motherboard, but sometimes even those options are too costly. So what do we decide on? We could look on the second-hand market or look at SoC options.
SoC options have been around for years; inside some netbooks with the Intel Atom range or even some NAS options in recent years. What we tend to think of when considering these options is how poor they are when trying to do medium workloads such as word processing, image processing and web browsing at the same time.
When used correctly, a SoC option can make perfect sense. Many consumers tend to buy them for HTPC (Home Theatre PC) or home-built NAS options; which is exactly what they're designed for. These are extremely low power options, which can handle basic tasks such a 1080p video playback; although in today's market, 4K playback is becoming the norm.
How much does something like this cost? It can be as low as £50 for a no fuss model, when it would cost roughly that much for just a CPU in most cases. Along with it being seriously cheap, they are seriously low power, drawing as little as 15W, so even the most budget of power supplies could run it (although we wouldn't recommend buying cheap power supplies).
The sole purpose for SoC options like this is for simple media playback and simple web browsing, but just how much different are they from the current top dog enthusiast CPU, the Intel Core i7-4770k? Let's find out.
Key Features
Despite these Braswell based motherboards being at the lower end of the spectrum, they do include some nice features.
6 USB 3.0 ports
4k video playback
Power gear
Power Spike Protection
For more information on these functions, please visit the N3700-ITX product pages.