Astronomers Discover 12 More Moons Orbiting Around Jupiter
---
---
---
Ron Perillo / 5 years ago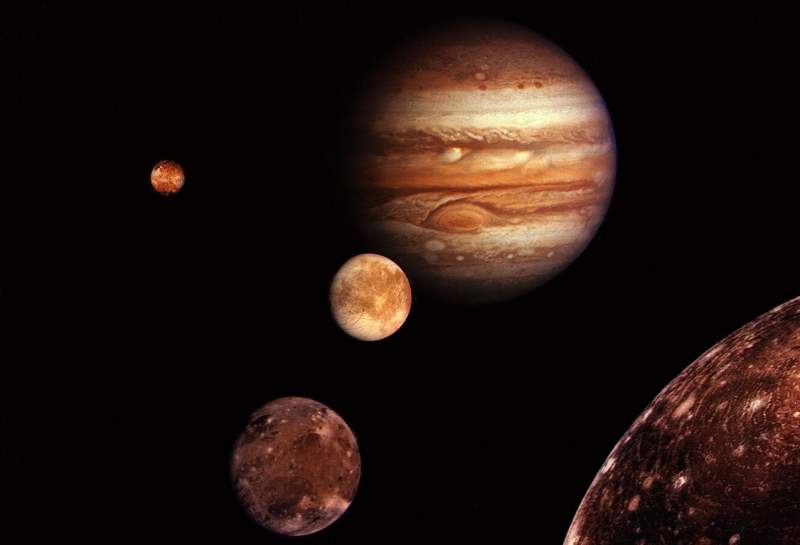 More Moons for Jupiter
Astronomy researchers from the Carnegie Institution for Science recently announced their discovery of 12 additional moons orbiting Jupiter. This brings up the total number of Jupiter's natural satellites to a whopping 79, by far the largest of any planet in our solar system. Only 16 are larger than 10 kilometers in diameter. Which is why much of the discovery of the remaining satellites are recent.
How Were These Moons Discovered?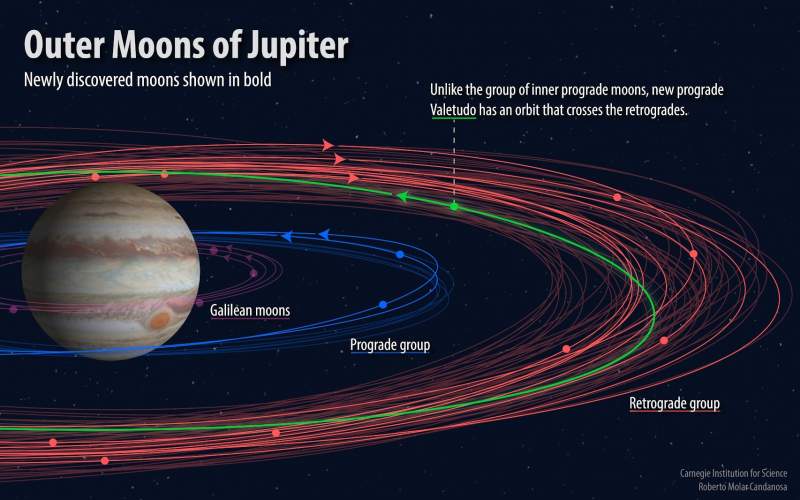 The first sighting was on spring of 2017. The team led by Carnegie's Scott Sheppard originally were looking for something different. The team's research is part of the hunt for a possible massive planet far beyond Pluto. Using the Blanco 4-meter telescope in Chile to search for very distant solar system objects. However, their search yielded surprising results by happenstance.
"Jupiter just happened to be in the sky near the search fields where we were looking for extremely distant Solar System objects,"  said Sheppard. "So we were serendipitously able to look for new moons around Jupiter while at the same time looking for planets at the fringes of our Solar System."
The team also discovered one "oddball" moon, which has an orbit like no other known Jovian moon. They call this new satellite "Valetudo", and it is a prograde moon that crosses orbit into the outer retrograde group.
It is likely that more moons are still waiting to be discovered. Which could bring up Jupiter's total moon count even further.