ASUS ARES III Card Debuts in Japan
---
---
---
Chris Smith / 7 years ago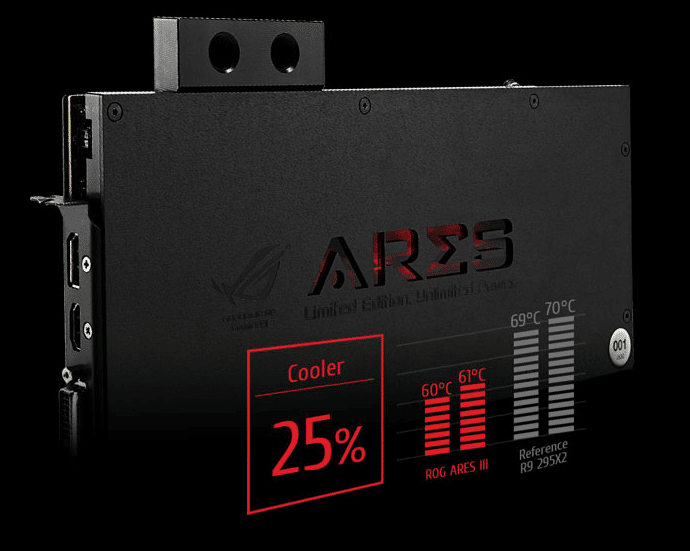 Recently, ASUS announced their high tier ROG ARES III Graphics Card. This beast brings to the table a massive 8GB of GDDR5 RAM and a custom water-cooling block pre-installed. Unfortunately for most end users, this card has been brought out at rather high price due to it's limited edition nature; 2x 290x's included in its architecture and water-cooling from factory.
If you want to get your hands on this bad boy in China, you're looking at a hefty $2.7k+ USD price tag, far outweighing the R9 295X2 graphics card price at $2.1k USD in comparison. These high prices have been forcing end users to stick with their lower grade graphics cards as most cannot justify the expensive upgrade. Coupled with this, the card has only currently been made available in one place which cuts any possibility of competitive pricing.
Fly a few hours over to Japan and you can get your hands on an ARES III for only 2.1k USD – why is this the case? Some members of the public suggest China's tariff is to blame. Claiming that China's VAT is 17% comparable to a Japanese consumption tax of only 8%.
Unfortunately, we haven't seen any word of this card in America or Europe as of yet, as we're interested to see the pricing after it's released globally.
Image courtesy of ASUS ROG
Source thanks to Chiphell