Asus P7P55D Evo LGA-1156 Motherboard Preview
---
---
---
Andy Ruffell / 14 years ago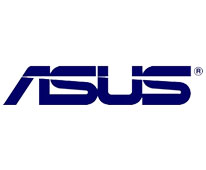 In the first Preview on eTeknix we are proud to introduce the first LGA-1156 motherboard in the UK, the Asus P7P55D Evo, which is designed to use the new Lynnfield processors that Intel will hopefully be releasing in a few months time. The first of these should be Core i5 750 clocked at 2.66 GHz and confusingly we should also see i7 1156 socket processors in early 2010 with the 860 and 870 clocked at 2.8 GHz and 2.93 GHz respectively. It's worth mentioning before we get started that this preview is based on a pre-production motherboard, so some of the specifications may be altered before it goes in to mass production ready for a September release to coincide with Intel's i5 launch.
Asus P7P55D Evo
Let's first look at the board's name, Asus P7P55D Evo, while it first may look like a mouthful it's actually fairly simple. The P7 denotes that this board is a LGA-1156 socket board, Asus use P6 for LGA-1366, while the P55 refers to the new Intel P55 Express chipset that this board features. As for Evo; this is a new range of boards that Asus will be using in addition to the well known Deluxe and Standard boards we are all familiar with. Although Asus have not given us a release price being a mid range product we can expect this first 1156 socket board to be competitively priced.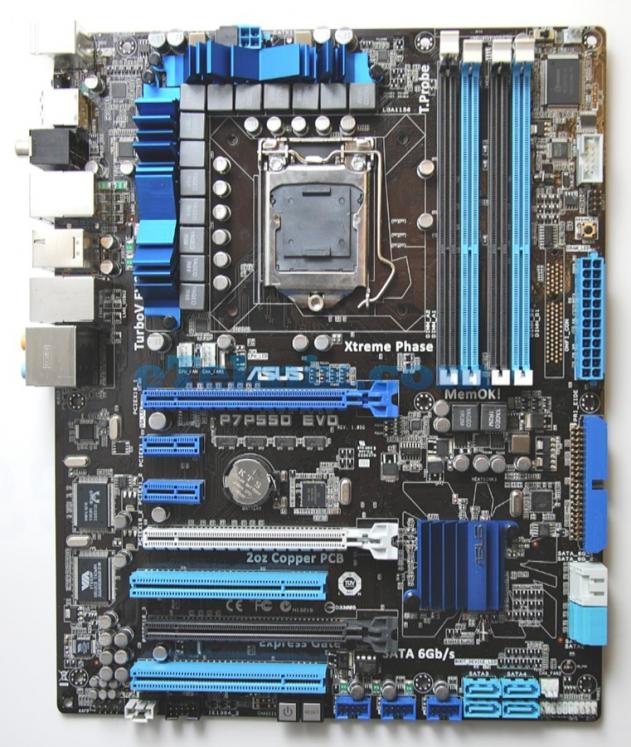 The board itself, as with many recent Asus releases looks great, with its striking blue and black colour scheme certain to be a hit amongst enthusiasts. You will also notice that this board is completely passively cooled, with angular blue heatsinks around the CPU socket to cool the board's power circuitry and a more conventional heat sink on the northbridge. This is perfect for a mid range system which is due to replace C2D in Intel's product line up, while still giving enough cooling for all but the most extreme overclocking.