ASUS PL-AC56 1200Mbps AV2 1200 Wi-Fi Powerline Adapter Kit Review
---
---
---
Bohs Hansen / 6 years ago
Introduction
---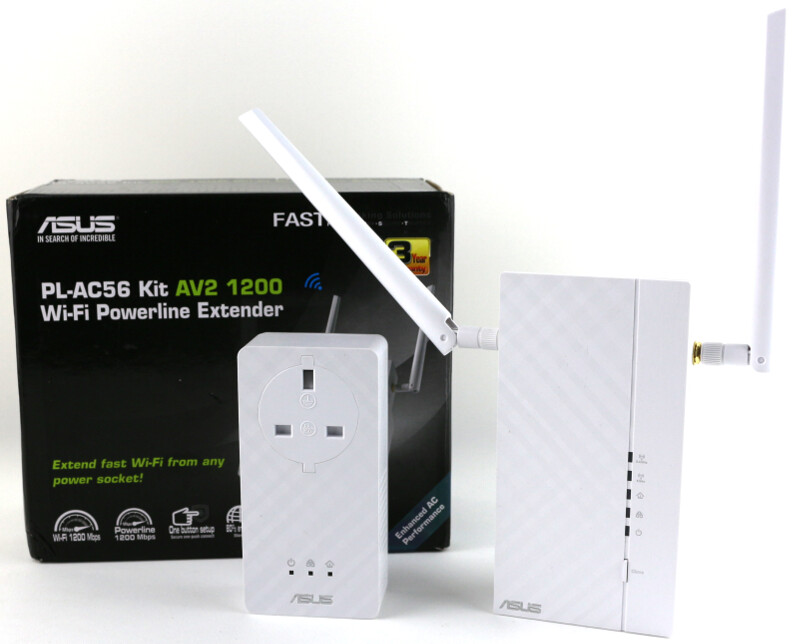 Today I'm taking a look at one of the easiest ways to extend both your wired and wireless network into hard to reach places within your household while keeping the costs as low as possible at the same time. I got ASUS' PL56 Kit in the office a 1200Mbps AV2 1200 Wi-Fi Powerline Adapter Kit. That means you instantly can get ethernet connections into pretty much any room of your house and extend it even further from there on with a wireless signal on top of it. That combination should cover even the most difficult setup scenarios.
The PL-AC56 Kit is the easy and instant way to extend your wired and Wi-Fi networks to hard-to-reach areas of your home. It uses the 1200Mbps HomePlug AV2 powerline technology integrated with 1200Mbps AC1200 Wi-Fi to extend fast wired and wireless networking anywhere in your home via existing electrical wiring. Simply plug it in and enjoy fast and stable connections for all your devices, and best of all, do it without the cable mess. With that kind of speeds, you can easily stream the latest 4K standards and play your online games without the risk of buffer times and lag.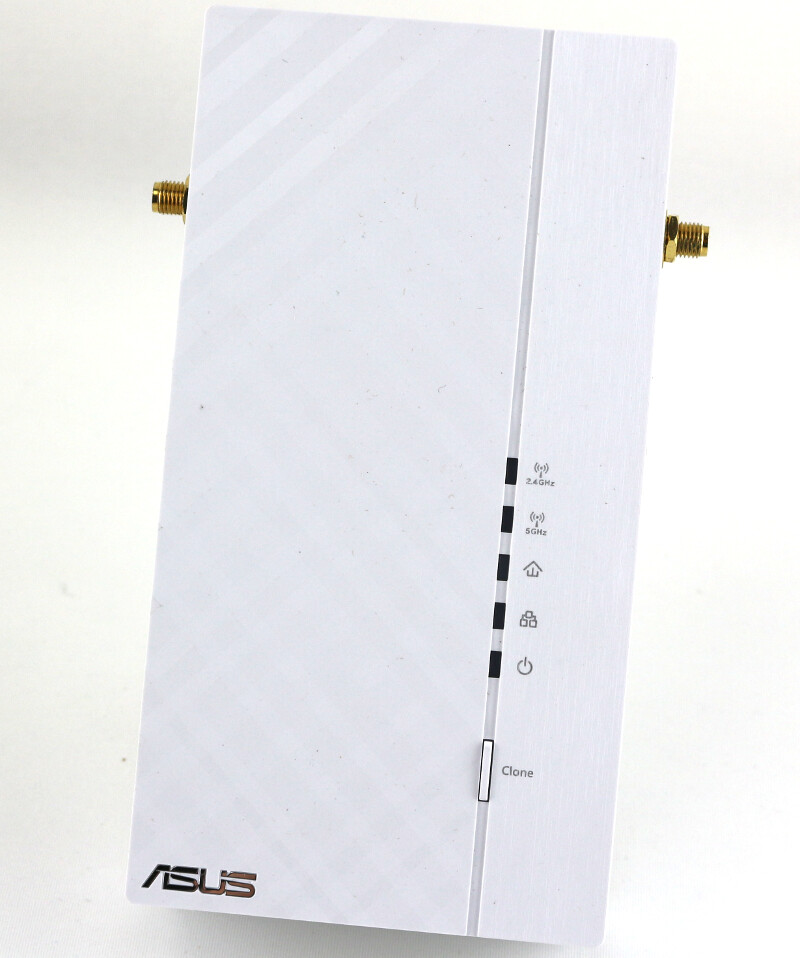 The setup is as easy as it could be, especially if your router comes with a WPS button too. The two included adapters come with sync buttons that will pair the two devices when pressed. So, plug them in and press the button on both devices and your first step is done. The second step is to pair the wireless signal to match your routers and ASUS also thought of this. The wireless module comes with a sync button which when used together with the router's WPS button will copy the existing network information. Just two steps and the kit is ready to e used, that's truly as easy as it could be.
The Pair buttons on both adapters don't just sync the two adapters to each other, they also set up an encrypted connection between the two. That prevents anyone connecting an unauthorized adapter to your powerline network. This is important as you can add more powerline adapters thanks to the use of AV2 powerline technology, and they don't even need to be the same brand as long as they're AV2 compatible. It keeps your powerline setup secure in situations where you share the electrical wiring with others as it can be in various apartment scenarios.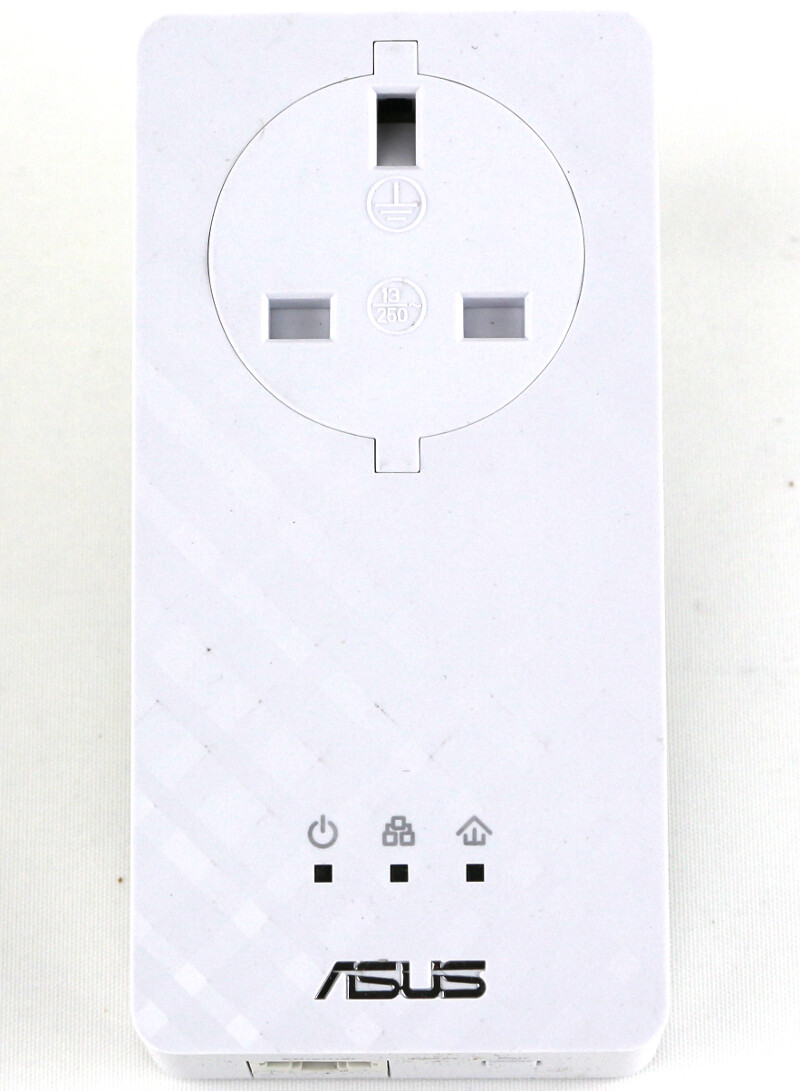 Since these adapters will be connected and powered on all the time, they need some sort of energy saving mode in order to keep your electric bill as minimal as possible. ASUS built both of these adapters with clever standby technologies that will put them into sleep mode if the connected devices are turned off or inactive. If that happens, the PL-AC56 goes into a low-power mode that reduces power consumption by 80. powerline adapters can be affected by electrical interference from household appliances.
Powerline adapters can also be affected by electrical interference from other of your household appliances which ASUS is countering with a clever noise filtering technology to ensure smooth and stable performance.
Feature Highlights
Powerful 1200Mbps HomePlug® AV2 powerline connectivity with 1200Mbps dual-band AC1200 Wi-Fi MIMO range extender.
Flexible connectivity for multiple devices via powerline, three Ethernet LAN ports, and Wi-Fi.
Plug-and-play setup with easy Wi-Fi network cloning.
Encrypted pairing blocks unauthorized devices for protected security.
Integrated power socket ensures no power outlet is wasted.
Packaging
The package is a classic ASUS packaging that can be spotted from far away. The front provides us with an image of the two included devices as well as all the vital feature highlights.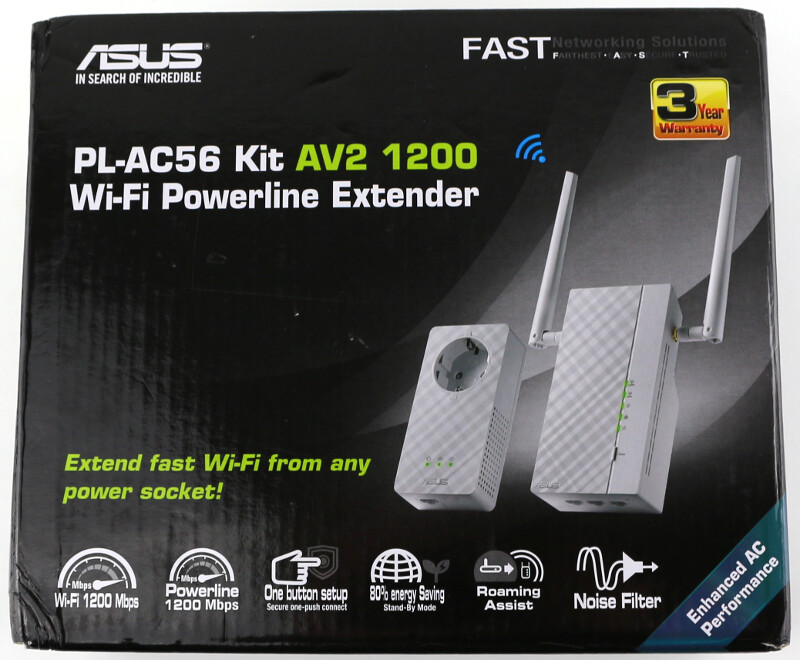 The rear has some more information towards the usage and how easy it is to set up.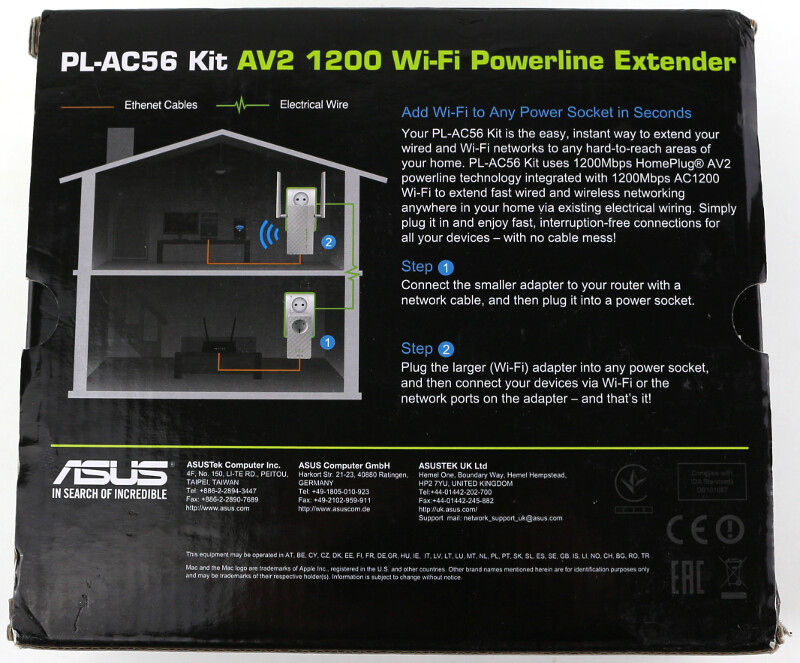 There's a little more information on the sides too.