ASUS Provides Affordable 4K FreeSync Gaming Option With VP28UQG Monitor
---
---
---
Ron Perillo / 6 years ago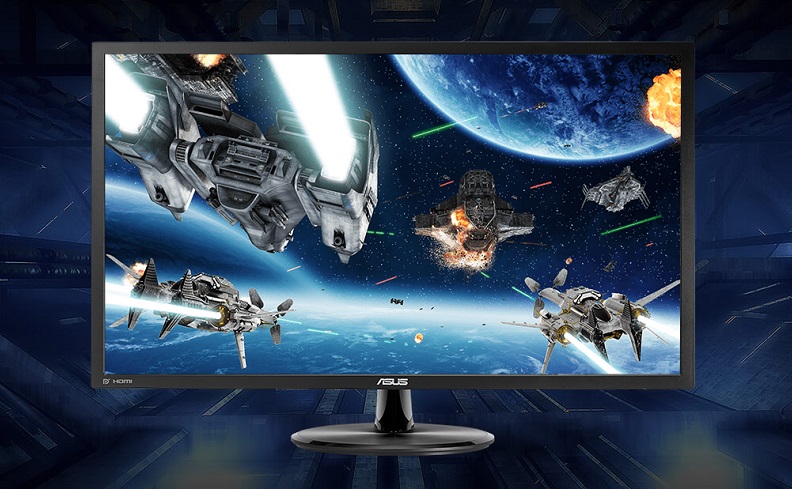 ASUS has a new 4K gaming monitor designed for affordability called the VP28UQG. The words "affordable" and "gaming monitor" don't exactly go hand in hand lately with the glut of $1000+ monitors in the market. However, part of AMD's philosophy is to bring gaming to the masses so they are relying on their partners to fulfill that promise.
ASUS, as one of the leading gaming monitor manufacturers utilizes a TN panel to keep costs low for the VP28UQG. This panel has limited viewing angle and limited color gamut compared to more expensive IPS panels, however it natively has a faster response time making it ideal as a gaming display.
ASUS VP28UQG Monitor Features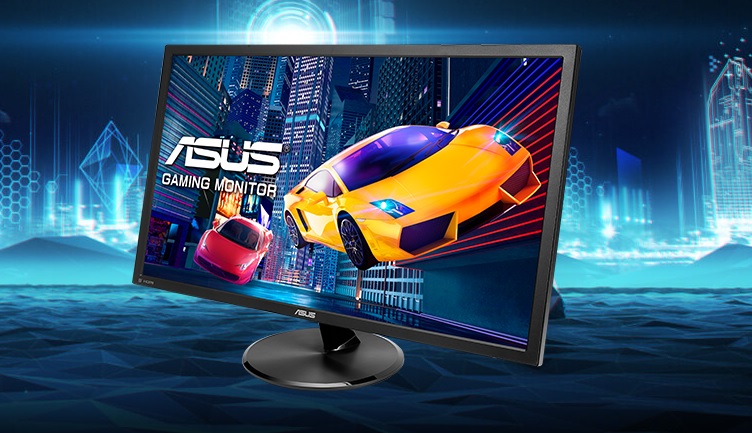 As the name suggests, the VP28UQG has a 28-inch TN panel display. It has a fast 1ms response time and supports resolutions up to 3840 x 2160 via HDMI 2.0 or DisplayPort 1.2. The VP28UQG also has built-in gamer features such as persistent cross-hair, fps counter, display alignment and on-screen counter HUD. It is practically cheating at that point. The persistent cross-hair for example, lets players aim without scoping.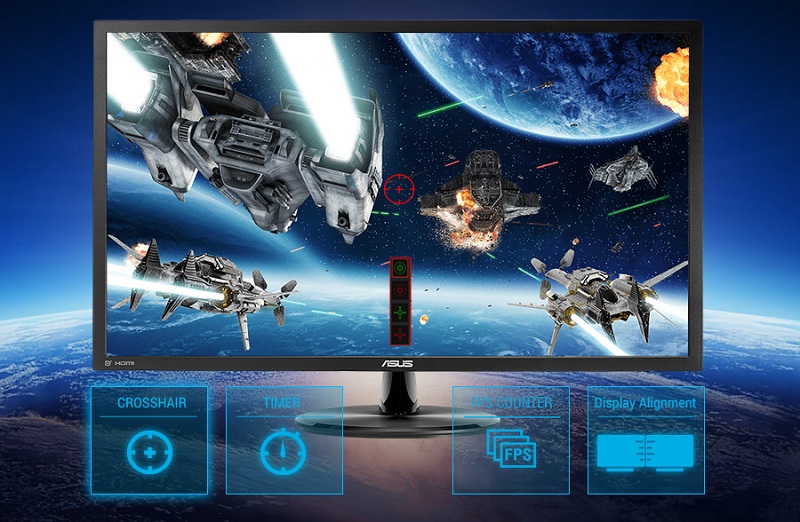 To combat eye-fatigue, ASUS also throws in an ultra-low blue-light technology, which minimizes the harmful effects of long gaming sessions. Users can choose between five different levels, directly on the monitor's OSD menu.
Pricing and Availability
The ASUS VP28UQG will be available soon within July. ASUS did not disclose official pricing yet, but it is expected to be under $400 USD. The ASUS VP27UQG is basically a cut-down feature-wise version of the MG28UQ which retails for $400 USD so it only makes sense.
For more information and full specification, visit the official product page.