ASUS to Release Gigabit Wireless Router
---
---
---
Chris Smith / 7 years ago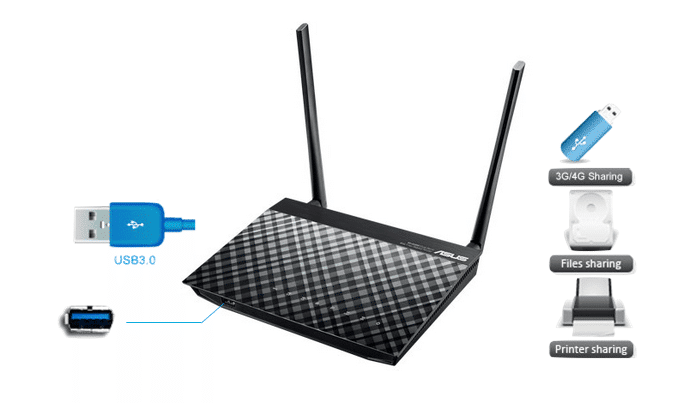 The ASUS RT-AC55U will provide users with not only 1200Mbps dual AC wireless capabilities, but Gigabit LAN will also come standard all for the low price of under $200 US. This information comes about not long after ASUS have released their previous Gigabit-enabled units, with the main difference being the some small now-standard features and capabilities.
The AC55U offers 802.11ac wireless transmission, set at 2.4GHz frequency providing speeds of up to 300Mbps, however it gives the ability to provide 5.0GH bandwidth of 867Mbps. This new release is said, by sources, to contain a Qualcomm chip offering, without any known specific model published. They also claim that the AC55U uses radio-gain antennas, providing two more to the user than the previous models issued to the public.
As far as wiring and features go, the AC55U will provide similar specifications previous models, as we have stated. The most important release features will include; four Gigabit LAN ports, NAS support, smart set-top box compatibility, smart TV integration, USB 3.0, FTP capabilities, 3G/4G sharing, UNPnP AV server support, DLNA server support and offline download capabilities as standard issue.
The management software is said to remain as ASUSWRT, supporting QoS bandwith allocation, traffic monitoring, various AP modes and up to four multi-SSID functions. Officials haven't yet confirmed the price and date of release, however reports and rumors claim that it will come into the market between $180-$220 US.
If you're looking for a decently priced router that offers all the bells and whistles, it seems like ASUS are going to be providing the goods.
Informationand image courtesy of Chiphell