Asus Releases UEFI GOP VBios for Their GTX 680 GPUs to Enable Windows 8's Fast Boot
---
---
---
Roshan Ashraf Shaikh / 10 years ago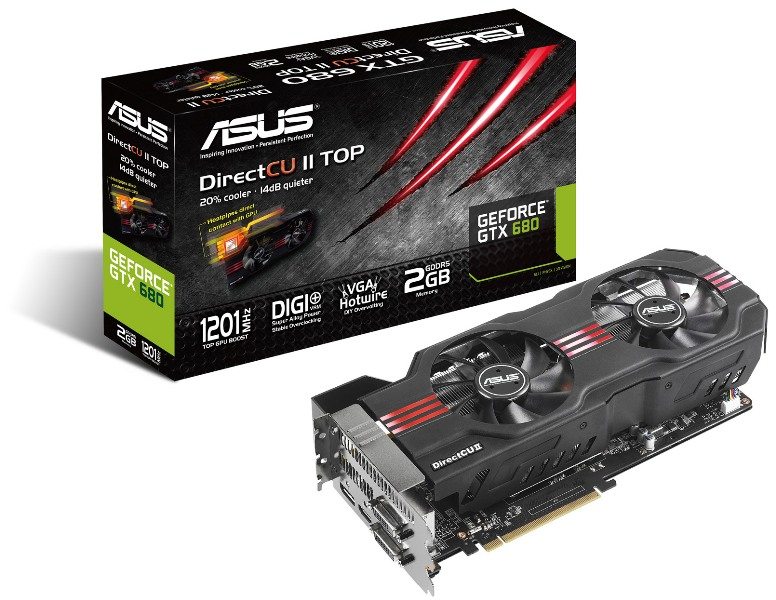 Asus released an executable file to upgrade your vbios in Asus GTX 680 models so that it will enable the card to use Windows 8's Fast boot option, provided its installed on an Asus UEFI motherboard with certain compatible chipsets!
Asus ROG made a post in their forums about an optional bios update for their GTX 680 GPU. This update enables GOP UEFI support, therefore users can use Windows 8's ultra fast boost and CSM disable features. Since its a major and from the scratch re-write to make UEFI motherboard and windows 8 work together with GPU, you cannot flash the GTX 680's bios back to the legacy version, so the decision to flash for UEFI may affect the next person you sell it to.
Technically (and highlighted in ROG forums) this is actually a hybrid bios where it includes legacy and UEFI bios, but they confirmed its use only with Asus board with UEFI support and boards with older legacy bios ~4 years. But its important that the motherboard should support Windows 8's Fast Boot.
This is basically a scripted NVFlash and its a preliminary roll-out to check their automated software. Asus therefore asks GTX 680 owners to report back if its successful. As a safeguard, Asus says that the software provided checks against pre-loaded ROMs.
The following chipset boards from Asus are confirm to be compatible with this Vbios' update:
All Intel 7 Series
Upcoming Intel 8 Series
Intel X79 Series updated to Win8 BIOS (3xxx)
Intel H61 Series R2.0 or later
All AMD R2.0 Series or later
Asus confirmed that even though motherboards with chipsets such as P67 and Z68 chipsets have UEFI, it isn't compatible with Windows 8's Fast Boot option even after the update on your graphics card.
Remember, Asus only recommends to do this with their motherboards with chipsets mentioned above and if you want to use the Fast Boot feature that comes with Windows 8. You can download it from here.
For other GPU models, Asus assures that they'll keep its users updated.
Source: ROG forums