ASUS RoG Gladius II Core Gaming Mouse Review
---
---
---
Peter Donnell / 8 months ago
A Closer Look
The Gladius II Core is a lovely looking mouse, and first impressions are really good. It has a premium quality look and feel to it. Of course, being an RoG product, it has to, as that is the premium line of products from ASUS. So on that front, you won't be disappointed.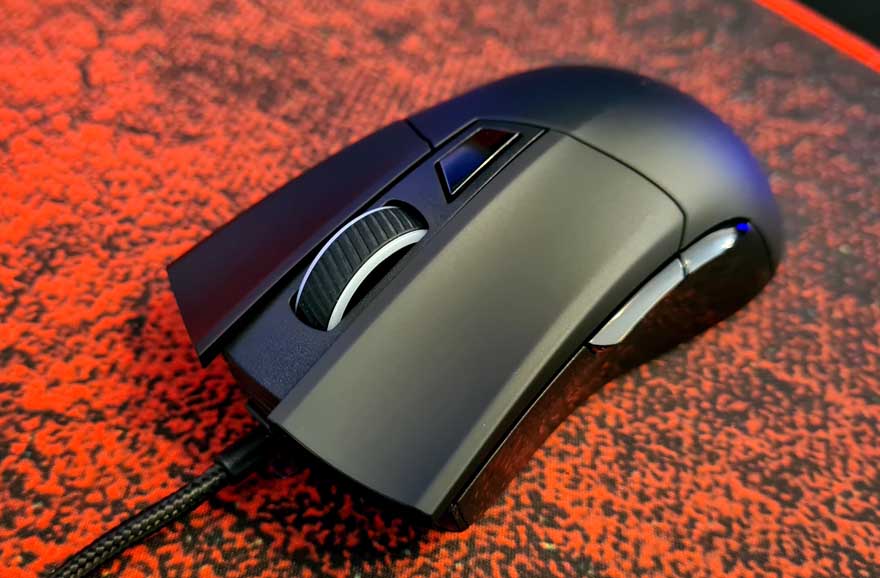 Little details go a long way to that too. Such as this lovely braided cable, which has a fairly smooth feel to it, so it shouldn't snag up on your desk edge. They've even given it a funky RoG Velcro strap.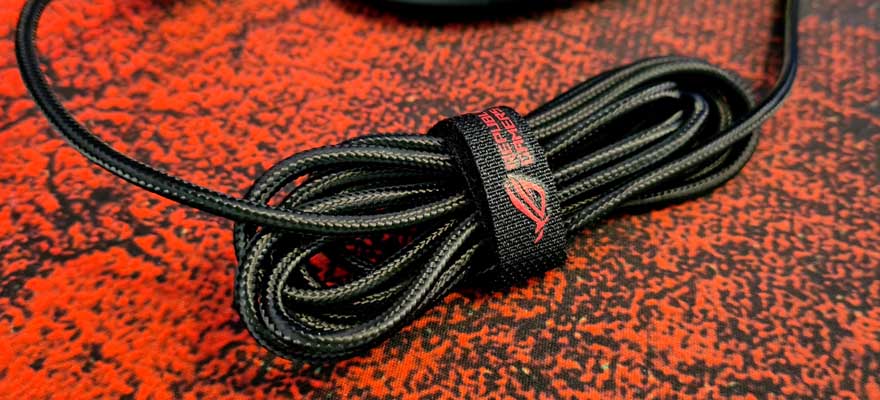 There's a custom moulded USB header too, which has the RoG eye design on there. Furthermore, the head is gold plated. Again, these are little details, but they all add up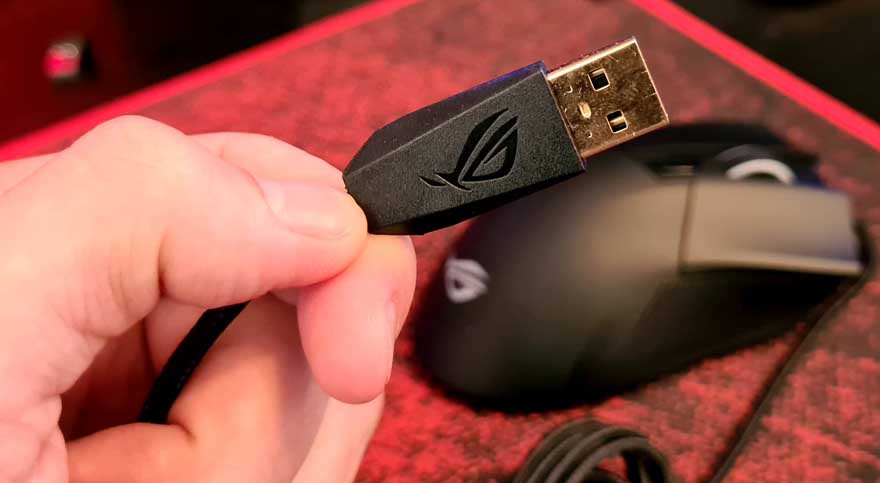 Down the left side of the mosue, you'll find a hard-plastic moulded design with a funky design in there too. It's lightly textured, but it's more aesthetic than anything.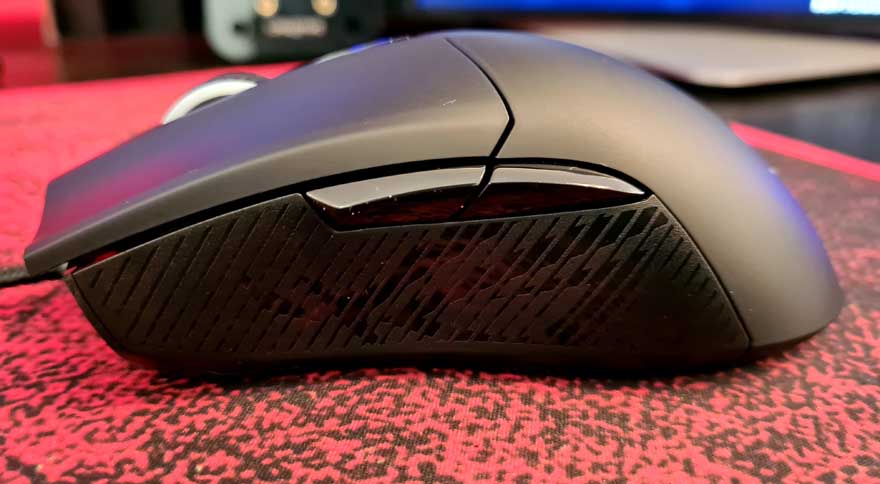 While it's not a grip panel, the overall shape of the mouse makes it extremely easy to get a firm grip anyway. The same goes for the top panel, it's a harder plastic finish, but it has a matte feel rather than a glossy feel; likely not the best mouse if you get very sweaty hands while gaming.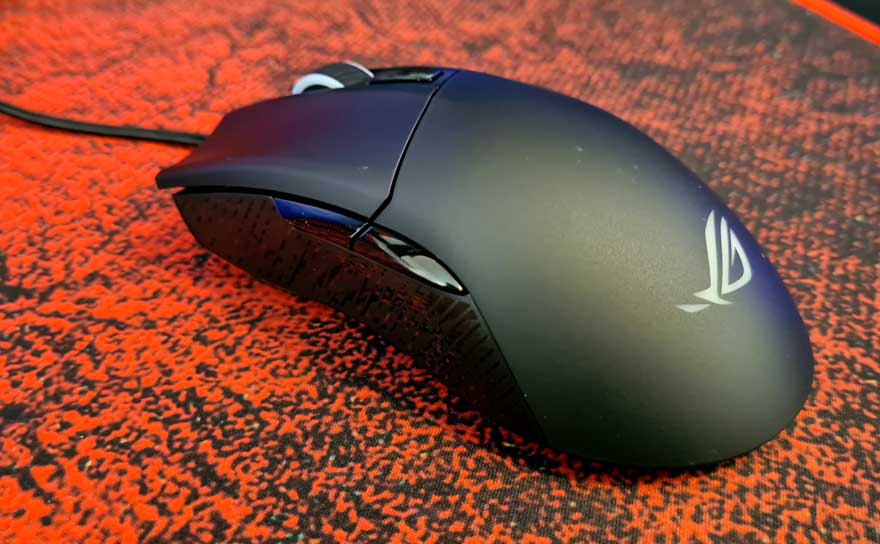 A nice ASUS eye on the back, that'll be RGB lit once I power it up.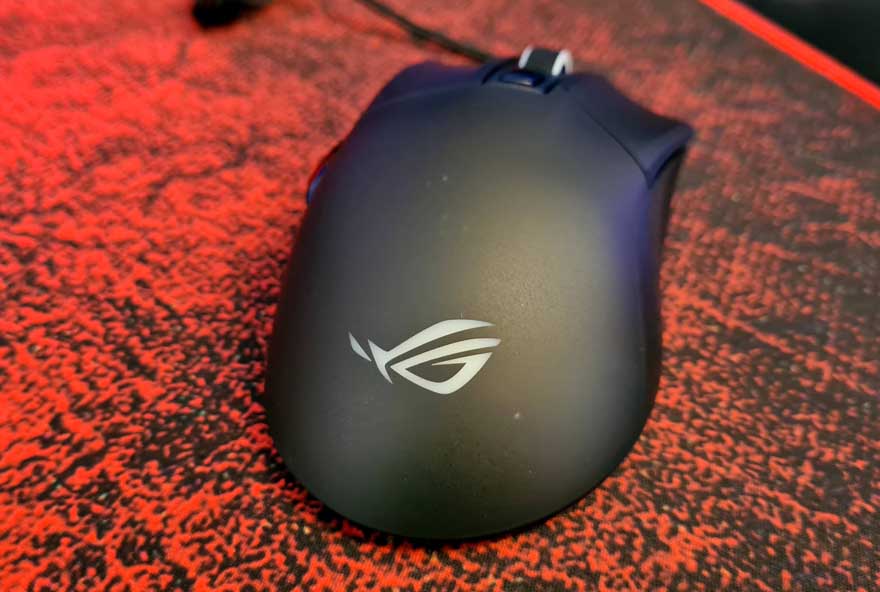 One thing I REALLY like about this mouse are the buttons. The LMB and RMB are mounted on their own springs, so they're fully independent of each other. Furthermore, they're both heavily scooped, which promotes a much better finger resting position and ensures you get more optimal clicks.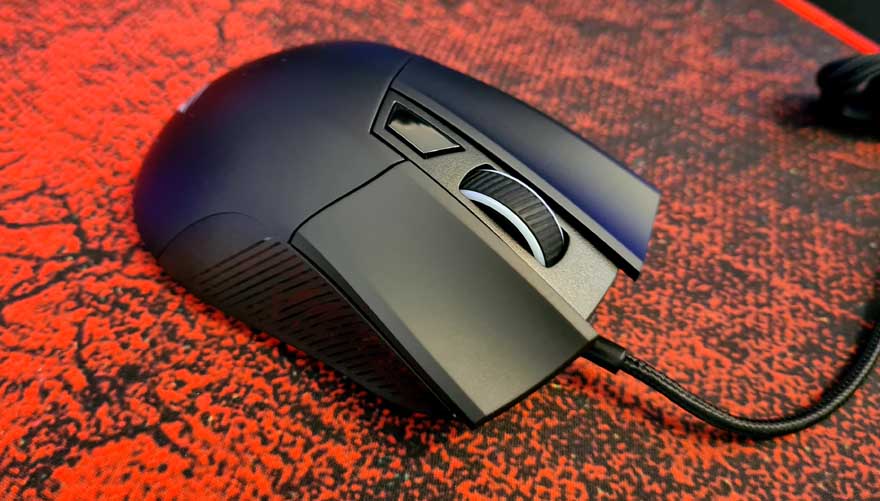 The mouse wheel is a good and large design, but it's heavily recessed into the body so it doesn't feel too oversized. It's got a good bearing too, which is easy to turn but still has a nicely defined bump at each step, but it's a pretty light wheel overall. There's also a DPI button behind it, but that can all be programmed in the software if you desire.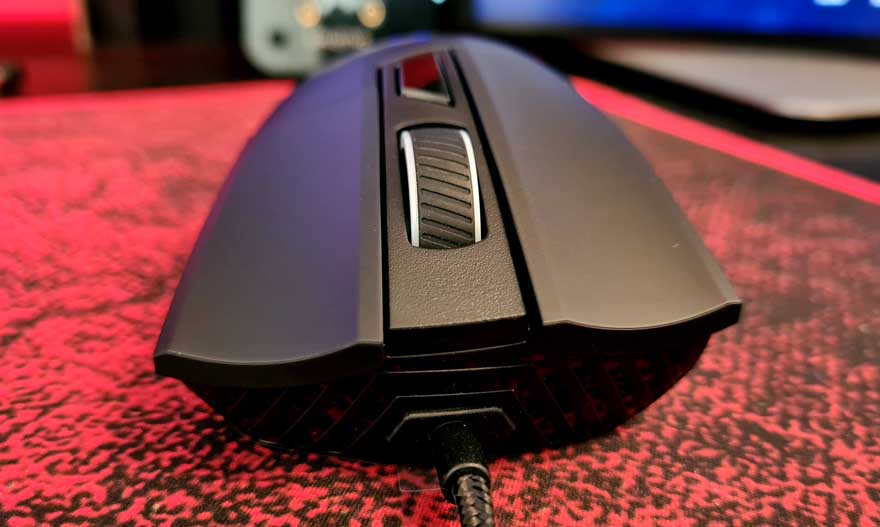 Down the right side, there's more of that matte and gloss two-tone textured design too.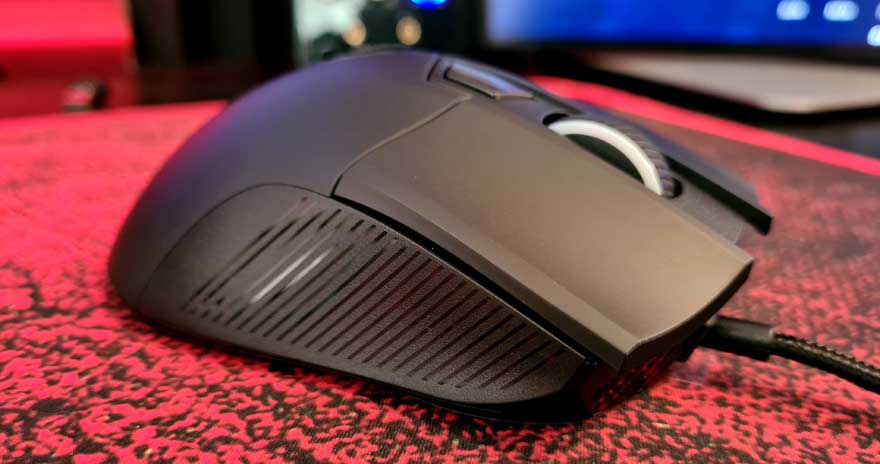 The under side of the mouse features four slipmats, with one in each corner. Of course, this mouse is really lightweight too, so should glide really well.