ASUS ROG Rapture (GT-AC5300) Enthusiast Router Review
---
---
---
Bohs Hansen / 4 years ago
Pricing, Conclusion and Final Thoughts
---
Pricing
The ASUS ROG Rapture GT-AC5300 surely isn't the cheapest device on the market, but you also get a list of awesome features. At the time of writing, it can be yours for $388.99 or £465.61, but can be found online from other retails for around £399.99. It seems like the UK price is quite a bit more, but as the product becomes more established in the market, we hope the price will decrease.
An Aggressive but Beautiful Design
ASUS gave the ROG Rapture an aggressive design, but one that looks beautiful at the same time. It isn't really anything special when you think of it, but it works. The square router with angled edges gives it a mean and powerful look. The look is aided by the eight antennas that make it look like something that landed from outer space, just on its back.
Wireless and Wired Connection with a Twist
At the base, there's a single WAN connection which you can hook up to your modem. It doesn't matter whether you have a cable or fibre modem, or something else; you can connect the Rog Rapture. The router is also built to support a backup connection through a USB 3G/4G modem.
Another quite unique feature on this router are the 8 Gigabit LAN ports. Two of them can even be aggregated into a 2Gbps connection. That's a perfect match for the WiFi capabilities.
Speaking of which, the ROG Rapture has three wireless bands. You get the usual 2.4GHz and 5GHz bands, but also a third one which you can dedicate to your gaming devices. The router also supports the latest 1024QAM on both the 2.4Ghz and the 5GHz band.
Built with Gamers in Mind
There can be no doubt that gamers are the target audience for this router. Not only does it come from ASUS' gaming division, ROG, it also has the features and functions to match. The software has been tuned for it and so has the hardware. There are the Gaming Centre and the optimised gaming ports, but there's also a built-in QoS service just for games. Use the router to find the best gaming server and take advantage of the directly built-in WTFast gaming network.
Performance
The performance of the router wasn't as nice as expected on the wireless bands, but it might have been due to an initial bug. As I finished up this review, ASUS released a major patch for it, fixing multiple issues. The wireless abilities are the same as they were on the AC88U router, but the performance wasn't the same. This is something that will be investigated further and retested. So check back in a while for the retested results.
Pros
Great connectivity with 8 LAN ports and trunking ability
Latest WiFi specs and three bands
Built-in gaming optimising features
Powerful CPU
Cons
"ASUS ROG Rapture GT-AC5300 looks awesome and it might be the device which will give you the edge over your online gaming competition."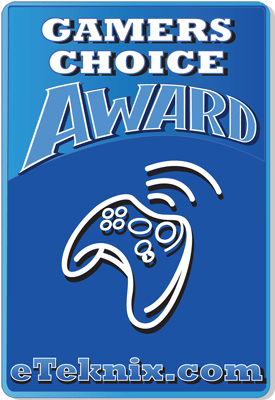 Thank You ASUS for this review sample