ASUS ROG Striker Platinum GTX 760 4GB SLI Review
---
---
---
Ryan Martin / 9 years ago
Introduction
---
It isn't very often that the ASUS Republic of Gamers brand brings a graphics card to a fairly mainstream price point. However, with the ASUS ROG Striker Platinum GTX 760 that's exactly what ASUS did – well, kind of. As you might expect it certainly will cost you a bit more than a "bog-standard" GTX 760, 20% more in fact, but you do get a fair bit more for your money. The stand-out difference is that your RAM gets doubled from 2GB to 4GB, but there's also a hefty GPU overclock and a custom ROG-styled cooling solution. This features a full aluminium backplate, the new Direct CU II design with 10mm heat pipes and the ASUS CoolTech fan design. ASUS have also upgraded the power delivery components over the standard GTX 760 reference design with their DIGI+ VRM black metallic capacitors, an 8 phase Super Alloy Power implementation and extra POSCAPs behind the GPU to filter power further.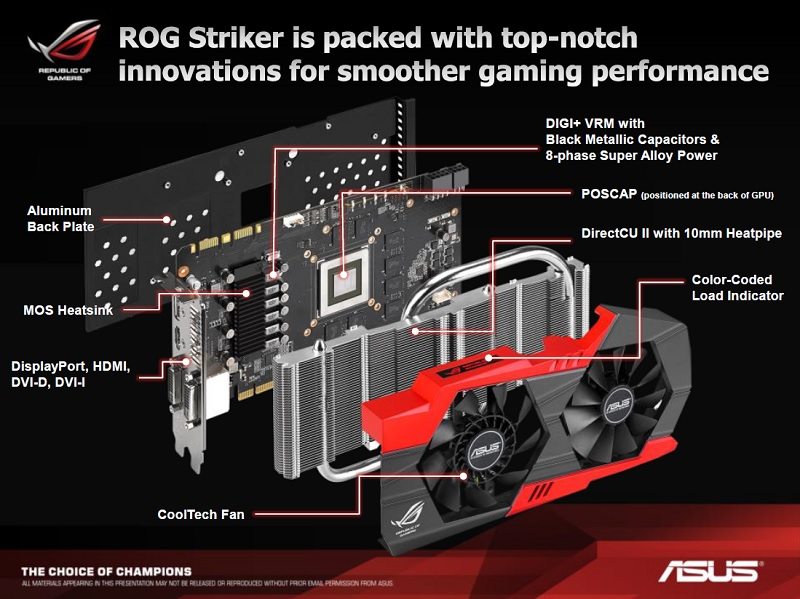 Being an ROG product it wouldn't be cool without some extra gadgets and trinkets so ASUS have added a colour-coded ROG logo which changes colour depending on the GPU load.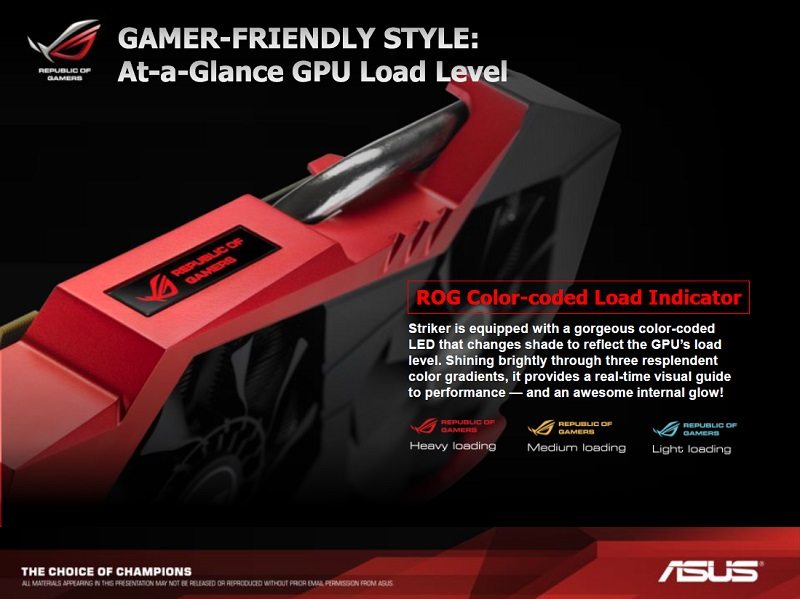 Looking at the raw specifications we can see exactly how the GTX 760 Striker Platinum fares against a normal GTX 760. More importantly for us though, is how SLI GTX 760 Striker Platinums do against a GTX 780 Ti. ASUS were kind enough to send us a pair of these GTX 760s and they recommended taking on the GTX 780 Ti : a pair of these GTX 760 Striker Platinums costs $600 compared to the $700 of the GTX 780 Ti.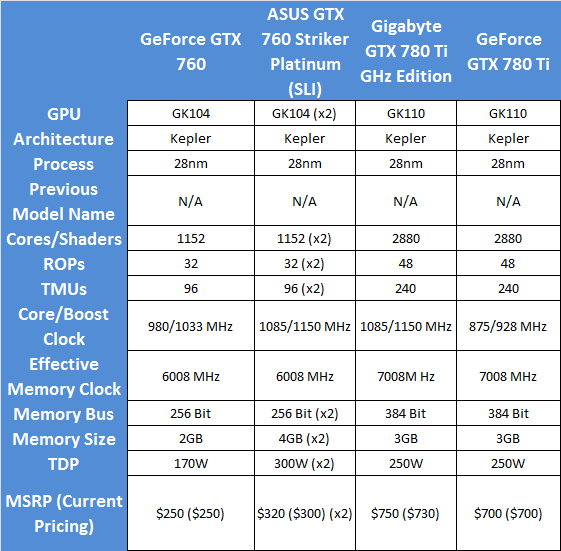 Packaging and Bundle
The usual ROG theme is offered on the packaging and the term "Gaming Graphics Card" is used with this product: for once ASUS isn't really targeting overclockers with this product.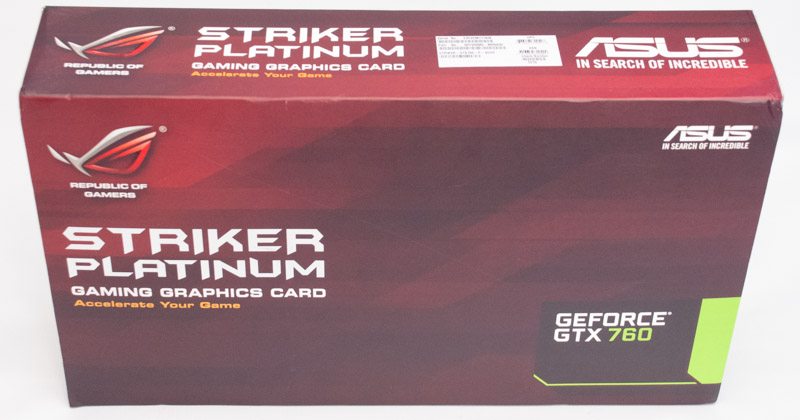 Around the back we get some more details about the product with a labelled exploded diagram, similar to the slide we've already shown you.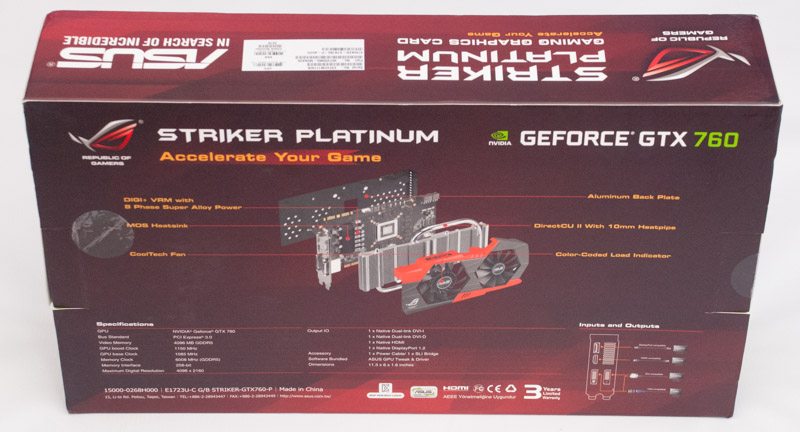 The bundle is fairly modest with a speed setup guide, driver and utility DVD, SLI cable (which we're actually using for once!) and a dual 6 pin to 8 pin power adapter.