ASUS ROG Zephyrus M GM501GS Gaming Laptop Review
---
---
---
Mike Sanders / 4 years ago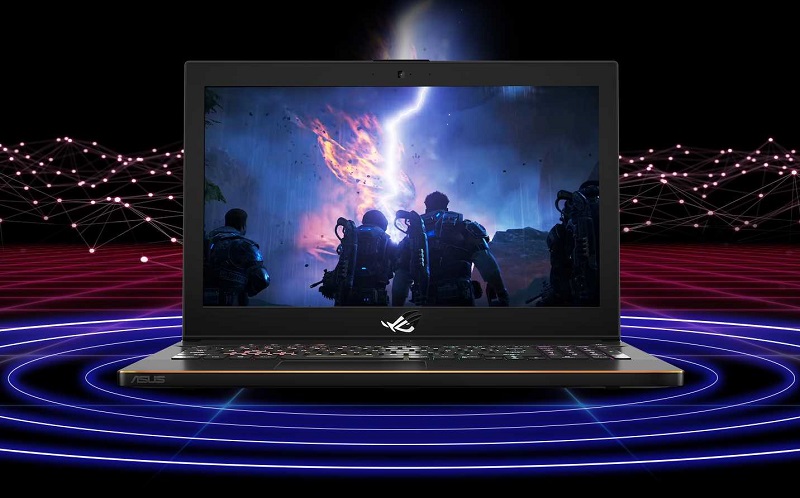 Zephyrus M GM501GS
The More we see of the ASUS ROG (Republic of Gamers) range, the more we are impressed with it. It's not even as if we're blind fanboys to the brand. We have not only tested and reviewed many of their products, but many of our staff members have even taken things to the point of buying them.  Put simply, we have never failed to be impressed not only with the quality of build, but the performance that the brand brings.
It is, however, hard to deny that the gaming laptop market is a very congested one. Nearly every major manufacturer is looking to part you with your money in a sector where you often see very high prices. With this, it can be sometimes difficult to strike that balance of performance on a reflective price scale.
With this in mind, we take a look at the ASUS ROG Zephyrus M GM501GS Gaming Laptop. Yes, that is a bit of a mouthful. Powered by the 8th generation Intel i7 and a Nvidia 1070, we expect big things from this. As we do from all ASUS ROG products.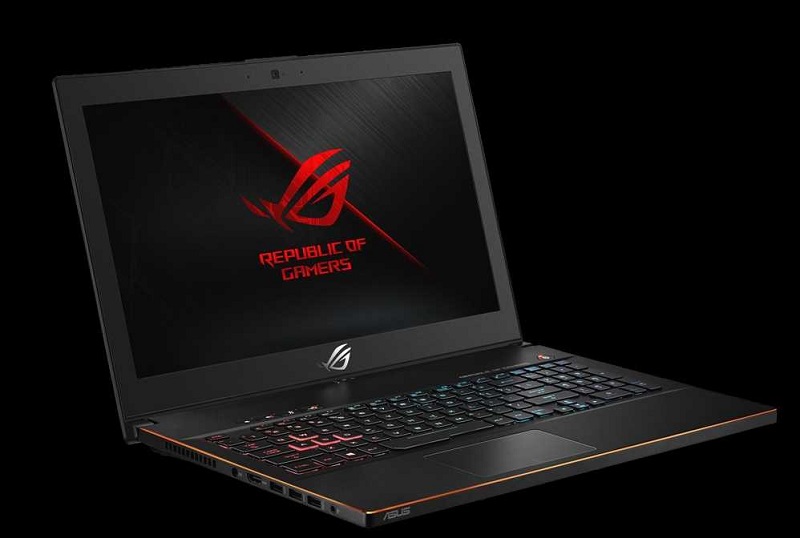 Specifications
Panel FHD 1920×1080 16:9
CPU Intel® Core™ i7-8750H Processor 2.2 GHz (9M Cache, up to 4.1 GHz)
RAM DRAM DDR4 2666 16G
HDD1 PCIEG3x4 NVME 512G M.2 SSD
HDD2 SATA 1TB 5400RPM 2.5' Hybrid HDD (FireCuda)
VGA NVIDIA GeForce GTX1070
WiFI 802.11ac (2*2)+Bluetooth
OS Windows 10 (64bit)
Other 1 Black Metal
Other 2 Illuminated Chiclet Keyboard 4-Zone RGB
The official ASUS Product page can be visited by clicking on the link here!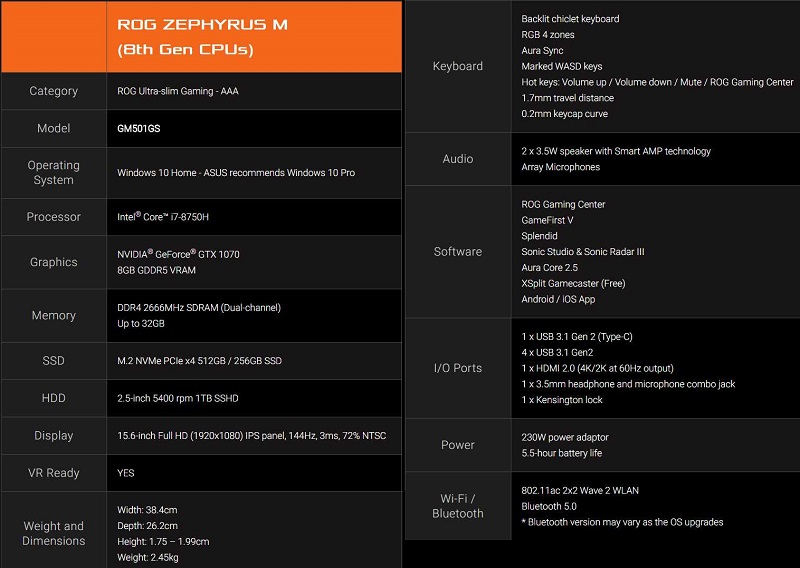 What ASUS Had To Say
"ROG Zephyrus M picks up where its predecessor, ROG Zephyrus, left off — delivering mighty performance in a minute package. It's powered by up to an 8th Generation Intel® Core™ i7 processor and NVIDIA® GeForce® GTX 1070 graphics, and features an IPS-level display with a superfast 144Hz refresh rate, lightning-quick 3ms response time, and NVIDIA G-SYNC™ technology. The revolutionary Active Aerodynamic System (AAS) ensures Zephyrus M runs cool and quiet even at high processor loads. ROG-exclusive software lets you switch between integrated and discrete GPU modes — the Optimus power-saving mode gives you impressive battery life, while the G-SYNC mode lets you experience its graphics prowess in all its glory!" – ASUS
Product Trailer
Packaging
Unfortunately, but the time the external packaging arrived at us the box was pretty much laden with masses of stickers. We shall, therefore, forego this point and get straight to the laptop packaging. The laptop itself is kept within a fantastically polished black cardboard case. The quality that has gone into this is exceptionally high. Despite the black high gloss making a good photograph near impossible, the big bold ASUS ROG logo looks fantastic.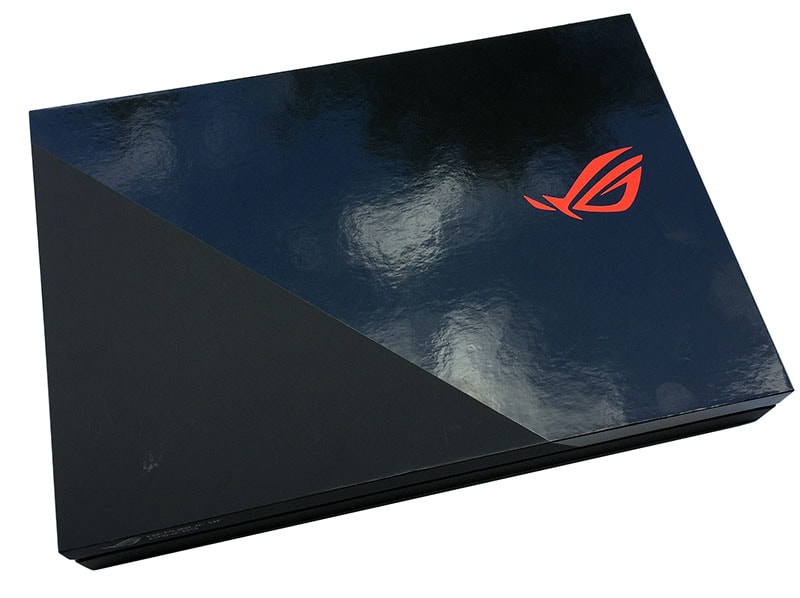 While I don't think it was a deliberate style choice, it actually looks very similar to the original PS4 console design. Since Republic Of Gamers though has an exceptionally strong reputation for a quality product though, it should come as no surprise that the packaging is equally impressive.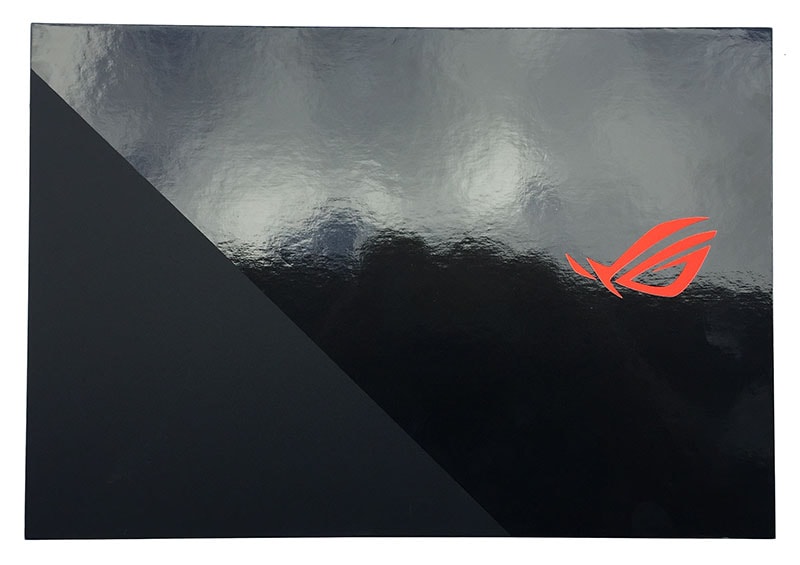 What's in the Box?
The laptop itself looks absolutely fantastic. The black design with the grain effect patternation looks brilliant. The ASUS ROG logo is again clearly on display, but this does not detract from the fantastic presentation. The choice as well to use the grain effect in contrast with itself is also a brilliant design choice.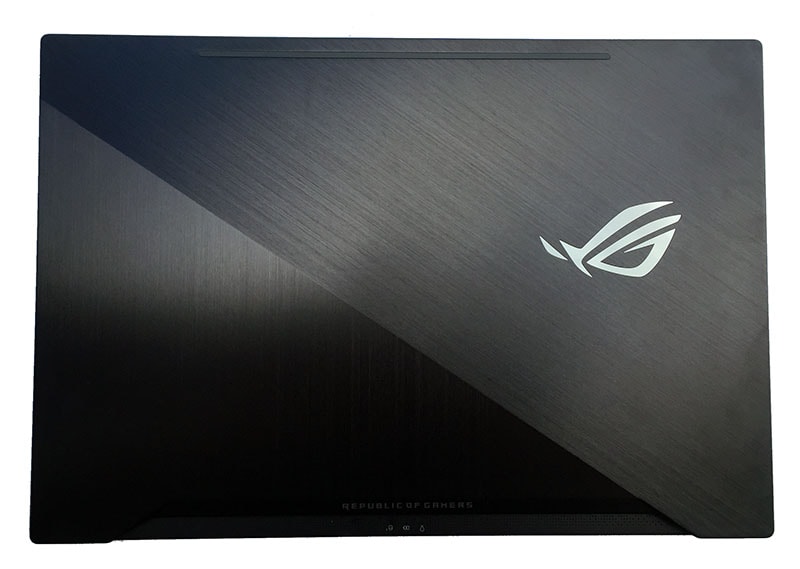 The branding that is on the laptop is both understated, but clear. It's a really nice design choice as it's clearly visible for all to see, but at the same time, it doesn't demand attention. It almost says 'yes, this is an ASUS ROG Zephyrus laptop, when we look this good why should you be surprised?'.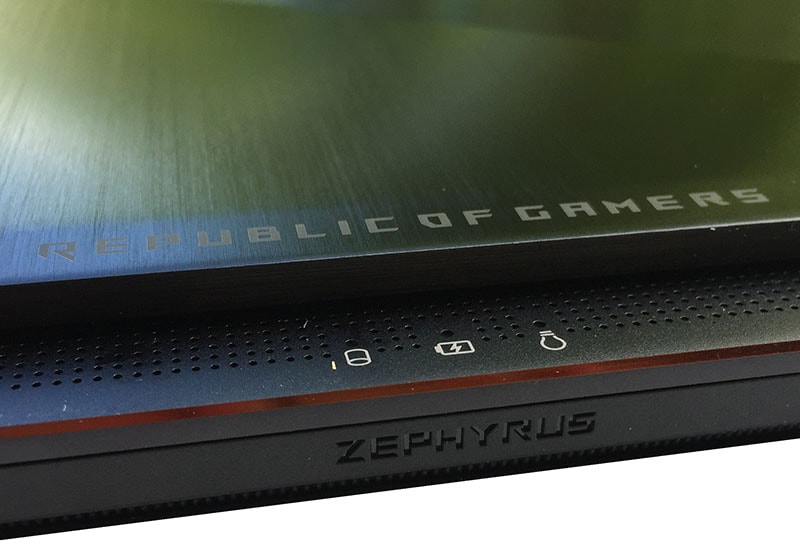 In terms of design and visual representation, I'm not going to lie. I absolutely love this laptop. I would even go so far as to say that it is perhaps one of the best designed I have seen to date. That might sound like some hyperbole, but I really cannot emphasise that enough!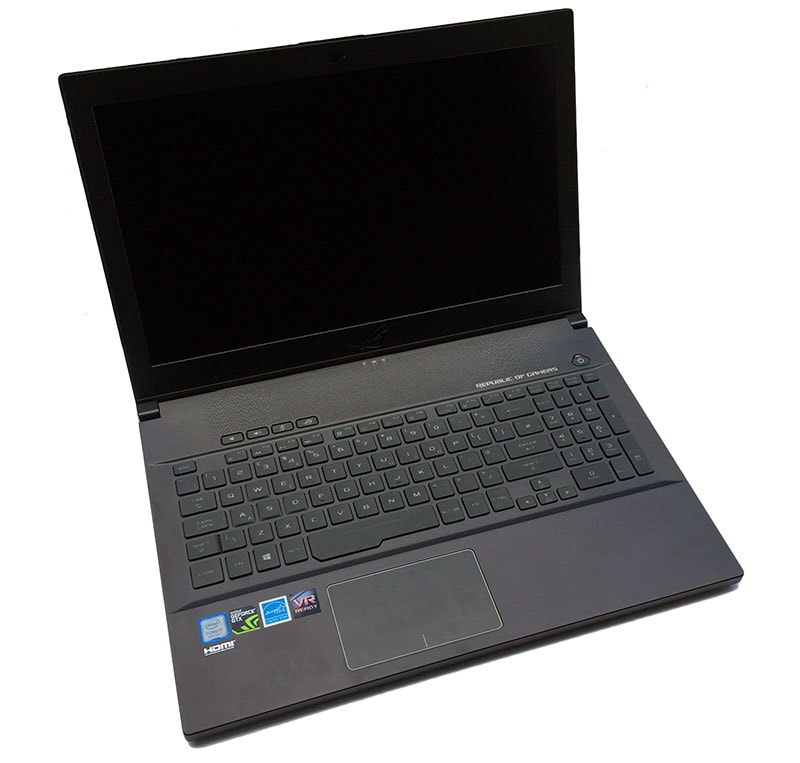 Battery Pack And Accessories
In terms of accessories, ASUS ROG generally tends to keep things simple. Aside from a sticker pack to emblazon your laptop (I have no idea why you would want to) you also get the product manual, warranty information, a safety clip and the battery pack. In terms of the battery pack, ASUS ROG has again spared no attention to detail here either. The logo is again understated but simply looks excellent.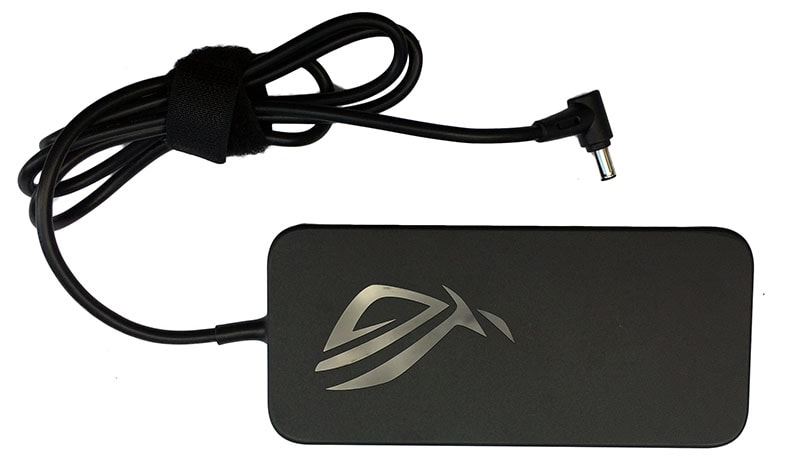 In terms of size, it is actually quite compact and is not overly heavy either. It, therefore, seems clear that a lot of work also went into the design and presentation of the power block. A part which many other manufacturers tend not to bother with.