ASUS STRIX GeForce GTX 1070 Ti Review
---
---
---
Peter Donnell / 4 years ago
ASUS STRIX GeForce GTX 1070 Ti
With every GPU launch, there are a few particular cards that we're always eager to see come to the market. Of course, the STRIX is one of them, and we're super excited to have it on our test benches this week.
Pretty much every 1070 Ti is damn near the same at the core of it, but the big gains come from the power delivery and cooling hardware that is applied. That means more stable and consistent performance for all you gaming enthusiasts. With the triple fan STRIX cooler, this should easily be one of the best on the market, and no doubt it'll be priced to reflect that.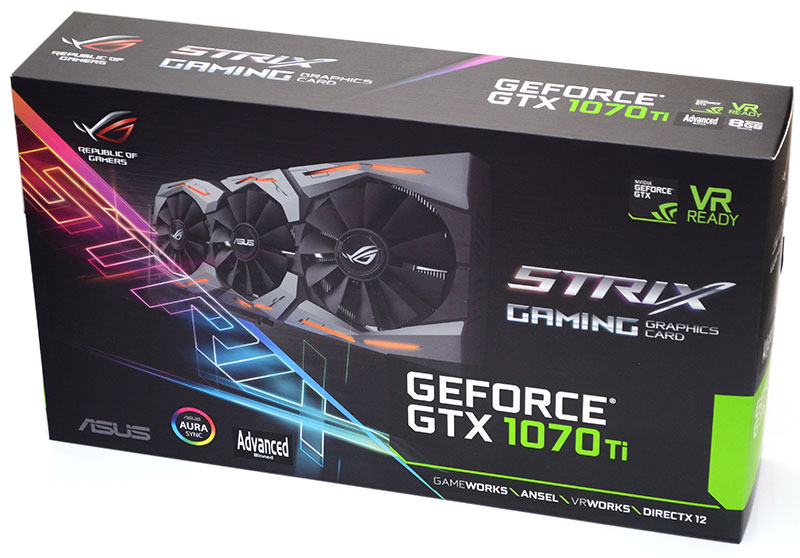 Power!
With 2432 CUDA cores, the GTX 1070 Ti boasts 27% more pixel-processing horsepower than the vanilla 1070. The 1683MHz Boost clock is the same, putting you within striking distance of the GTX 1080 at 2560 cores and 1733MHz. You get 8GB of dedicated video memory with each GPU; the Ti pushes GDDR5 to 8Gbps, just like the GTX 1070, while the 1080 opts for pricier GDDR5X at speeds up to 11Gbps.
What ASUS Had To Say
Although the overclocking potential is heavily dependent on the characteristics of individual GPUs, cooling remains critically important to success. That's why the Strix 1070 Ti is equipped with a monster heatsink similar to what comes strapped to our top-of-the-line Strix 1080 Ti. The 2.5-slot design includes larger radiators with more fin area for heat dissipation. Underneath, a smoother MaxContact base improves thermal transfer from the GPU by eliminating microscopic gaps between the two surfaces.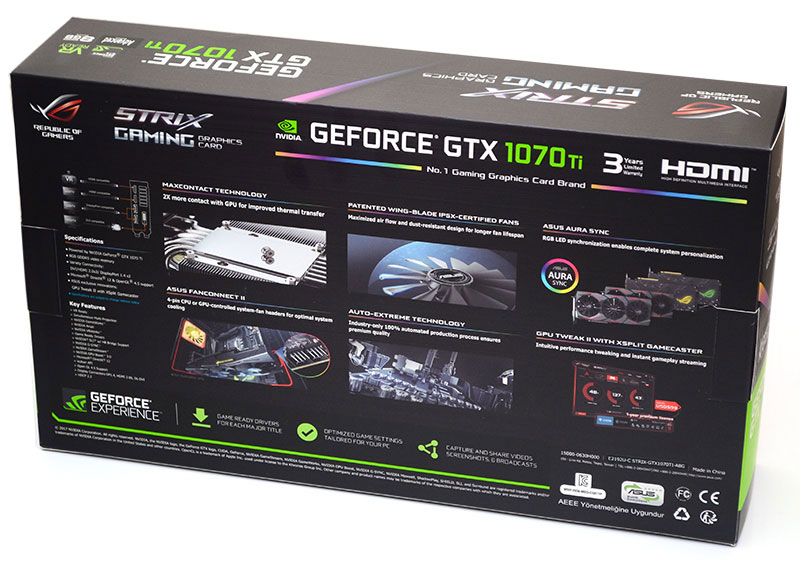 Specifications
For in-depth specifications, please visit the official product page here.