ASUS STRIX X99 Gaming Broadwell-E Motherboard Review
---
---
---
John Williamson / 7 years ago
Final Thoughts
---
Pricing
At the time of writing, the ASUS STRIX X99 GAMING is available from Overclockers UK for a very respectable price of £279.99 plus shipping. Its nearest competitor, the MSI Gaming Pro Carbon costs £274.99 plus shipping, and both products are superb options for a high-end X99 system. Evidently, the ASUS STRIX X99 is a great package for the money and I expected it to cost over the £300 mark.
Summary
The ASUS STRIX X99 Gaming is the company's first foray into the motherboard market sporting the STRIX name. This is a pivotal move because I've always considered the Republic of Gamers division to be ASUS' premium motherboard brand while the STRIX already has a strong foothold in the GPU sector. Also, it's interesting to see the product contain an ROG logo on the box and PCH heatsink which suggests these two brands are beginning to merge. Personally, I find this direction rather confusing and believe keeping the ROG name and STRIX as separate entities which target different sections of the market would have been a more prudent strategy.
Putting this analysis of ASUS' naming scheme aside, the X99 STRIX Gaming is an excellent addition to the company's repertoire and sports a gorgeous aesthetic design. While the motherboard opts for a fairly neutral colour scheme, it can be transformed with three stickers. Instead of basing the theme around overdone colours like red and black, ASUS deployed green, silver, pink and the stock orange finish. This combines with the breathtaking Aura lighting system in a seamless manner and allows the end-user to enjoy a motherboard which employs a unique style.
It's possible to control key zones which support RGB illumination and choose among a number of dramatic transitional effects. I'm particularly fond of the embedded lighting into the PCI-E clips and believe it's one of the most inventive forms of RGB illumination thus far. The advantage of the Aura lighting is you can alter the motherboard to either use an understated single colour or combine various shades to create a more lavish appearance. Even if you dislike RGB lighting, it's possible to turn it off completely and enjoy the motherboard's subtle design.
As you might expect, the ASUS STRIX X99 Gaming contains an abundance of premium electronics such as 10K capacitors, an 8-phase Digi+ III VRM power delivery, OC socket and much more. These factors coalesce to offer exceptional reliability and ensure the motherboard has a longer lifespan. It also helps when overclocking at extreme voltages because there's no sudden drop-off.
Of course, the majority of overclocking headroom is based on the silicon lottery and cooling apparatus. Nevertheless, it's important to have that added peace-of-mind and know the motherboard you're using is suitable for stable power delivery. Throughout the testing, I didn't encounter any issues when overclocking our 6950X and finding its limitations and I'm interested to see if rival products manage to keep 4.3GHz stable. Thankfully, ASUS have included a number of overclocking-friendly features including manual buttons, EZ LEDs, an LED post read-out and MEMOK! button.
Another major selling point of the ASUS STRIX X99 Gaming is the audio solution which utilises high-quality Japanese Nichicon capacitors, audio line shielding, dual op amplifiers, an EMI codec cover and support for an 115dB signal-to-noise ratio. This SupremeFX solution is fantastic and I was really impressed with the results at various bit-rates. On another note, the motherboard is tailored towards high-end storage drives and there's loads of flexibility to add NVMe devices.
ASUS' BIOS is absolutely phenomenal and beautifully caters towards users with contrasting technical proficiency. Everything is displayed in a clear manner and navigating around the BIOS feels effortless. Not only that, the BIOS is brimming with advanced features and tools like the Q-Fan control are the best on the market by a decent margin.
When it comes to benchmarks, the ASUS STRIX X99 Gaming excels in every department and is capable of ridiculously good figures when paired with the appropriate hardware. During the benchmarking process, the motherboard scored highly, especially in the storage stakes. Clearly, it doesn't hold back Intel's current 10-core flagship although you're not going to see a huge difference between Broadwell-E motherboards. One area that could be improved is the 5GHz UDP networking and I wasn't too happy with the final figure. Saying that, this anomalous result may be down to software error and or an external bandwidth problem. Overall, the motherboard's performance is flawless and sets a huge benchmark for other products to try to emulate.
Pros
Attractive design
Customisable heatsink stickers
Fantastic audio
Good software
Includes loads of accessories
Integrated RGB header
Marvellous fan header arrangement
Premium components
Stunning Aura lighting system
Supports M.2, U.2, SATA, SATA Express and USB 3.1
Useful onboard buttons and LED post
Very stable power delivery
Wonderful BIOS
Cons
"ASUS have worked their magic to create a pioneering motherboard which brings a host of stylish features to the X99 platform such as the Aura lighting system. Not only that, ASUS STRIX X99 Gaming has loads of connectivity options, and utilises premium components to maximise your CPU's overclocking potential."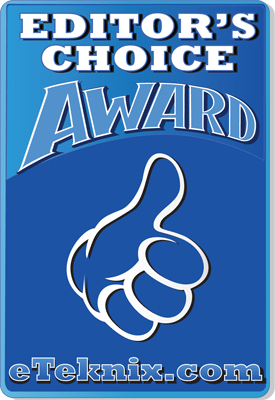 ASUS STRIX X99 Gaming Broadwell-E Motherboard Review
Thank you ASUS for providing this review sample and the 6950X.