ASUS To Make Google Nexus 10 – 2013 Edition
---
---
---
Gabriel Roşu / 9 years ago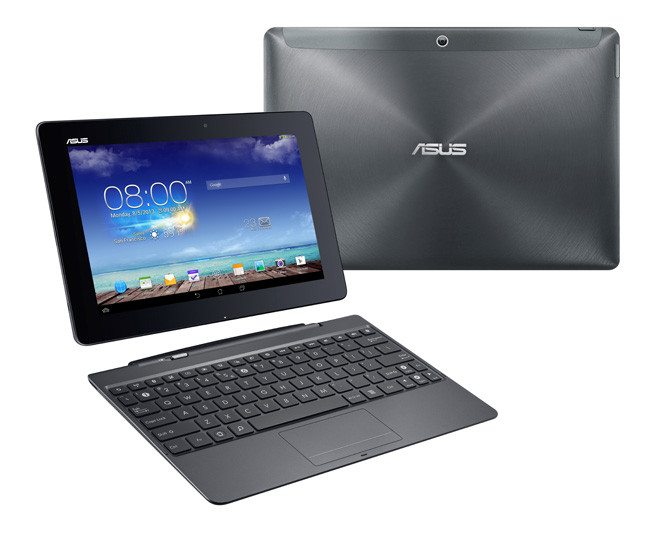 According to sources from @evleaks, ASUS is taking the step in making the new Google Nexus 10 Edition. If it turns out to be true, ASUS would become the maker to both the Nexus 7 and Nexus 10 tablets for Google, and that's a good thing. Considering the amazing device that the new Nexus 7 2013 is, we are looking forward to seeing what ASUS has done with the new Nexus 10. One thing is guaranteed, and that is an appreciable build quality, much better than Samsung's plastic toy, the Nexus original 10.
This way Google will secure the series of its own Android devices, with the Nexus 7 – 2013 Edition – slate, already out, the Nexus 5 handset fast approaching, and now the last piece of the puzzle shown in preparation.
The Google Nexus 10 already leaked out once in an UK electronics retailer inventory with a pricing of $399 ( £349 ) or the original Nexus 10 pricing. Asus also makes Google's 7″ Nexus tablet, and this year surprised us very pleasantly with a Full HD screen resolution at a rock bottom price, so we can only imagine what it would do with 10-inch, but we don't know exactly what it will be based on quite yet.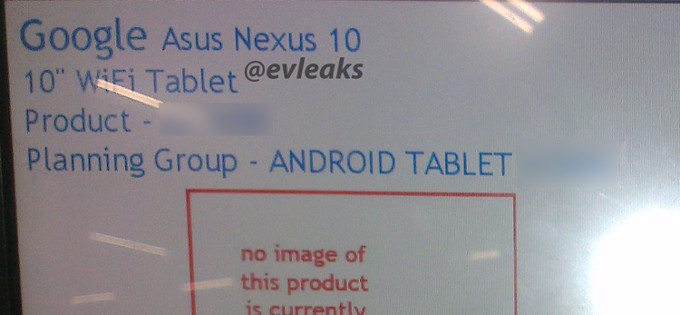 The chances are great that the new Nexus 10 will be based off the Transformer Pad Infinity TF701T, which has a brilliant 2560×1600 pixels display making it only the third 300ppi Android 10-inches, and its brilliant IGZO technology will allow up to 13 hours of battery life on a charge, as claimed by Asus. The slate is powered by a quad-core Tegra 4 chipset, has 2 GB of RAM, 32 GB of storage, cameras with zero shutter lag and HDR abilities. Last but not least, it measures only 263 x 180.8 x 8.9mm and just 585g of weight, despite the metallic chassis, though we don't know if the exact same design will be kept by Google.
The expected pricing of the new Nexus 10 2013 is around $399 ( £246 ) for the base model, but no word on a launch date as of yet, but it could happen before the end of this year.
Thank you NextPowerUp and PhoneArena for providing us with this information.
Images courtesy of NextPowerUp.