ASUS Unveil Their GeForce RTX 4090 ROG Strix & TUF Gaming Graphics Cards
---
---
---
Mike Sanders / 2 weeks ago

NVIDIA's long-awaited GeForce RTX 4000 series of graphics cards is finally here, and PC builders will soon be able to get their hands on a new series of gaming GPUs starting with the top-tier GeForce RTX 4090 24GB, RTX 4080 16GB, and RTX 4080 12GB. As the new kings of PC graphics, these cards boast plenty of CUDA cores, heaps of VRAM, and all the GeForce RTX features you need to build the best of the best. To get you set up, ASUS has announced that they are bringing all three cards in ROG Strix and TUF Gaming variants.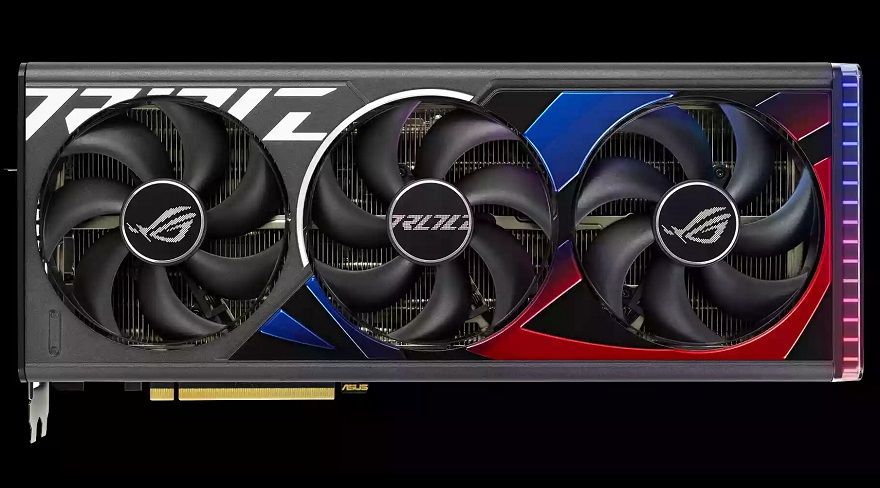 ASUS ROG STRIX GeForce RTX 4090
With unprecedented power, this card is designed for ultra-high resolutions or super-fast refresh rates that help you reign supreme on the battlefield. In order to extract the ultimate performance from the Strix GeForce RTX 4090, we built it with cooling as our top priority. The card's 3.5-slot design consists of a die-cast metal frame, shroud, and backplate. The ultra-rigid structure uses frames with extremely tight tolerances to prevent the PCB from sagging or warping, while still allowing for unparalleled airflow through an enlarged pass-through vent along the back of the 357 mm long card.
But with an ultra-powerful GPU like the GeForce RTX 4090, ASUS wanted to go further than a large heatsink and vented backplate. So they rebuilt the heatsink design from the ground up, with a new vapour chamber and 30% more surface area for heat dissipation than the previous generation ROG Strix GeForce RTX 3090.
This is no ordinary vapour chamber, however. In order to provide better heat transfer, this patented vapour chamber design adds milled channels underneath the heat pipes. Instead of the pipes lying flat against the surface, they sink into the vapour chamber, allowing more heat to efficiently transfer to the four 8 mm and three 6 mm heat pipes and travel to the heatsink fins. When subjected to a 500 W thermal load, this potent pairing allows for 5°C cooler temperatures than a conventional vapour chamber design.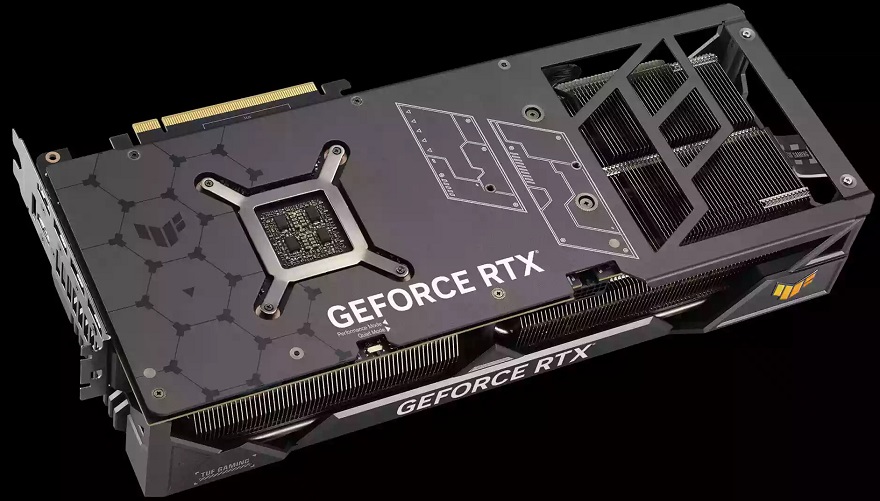 ASUS has also upgraded the Axial-tech fans, with a thicker design featuring 7 blades and full barrier rings that provide 23.8% more airflow and 19.3% more pressure than the previous generation fans used on the ROG Strix GeForce RTX 3090. With these improvements, ASUS was able to keep GPU temperatures and acoustics at similar levels to the previous generation model, despite the extra power.
Speaking of power: this is an absolute monster of a gaming card, so ASUS has included a 12+4 phase system comprising 70 A power stages. With two power stages per phase fueling the GPU, that's a total count of 24+4. The digital controller onboard offers higher precision when detecting power, as well as better power conversion and balancing for less noise and signal interference. With a quality power supply in place (like the ROG Thor 1200P2), you should have no problem driving this beast of a graphics card, and with native 16-pin PCIe support, you can do it without any adapters required.
All of this comes with the same high-end features ROG Strix cards are known for. An ARGB tail-light works with Aura Sync to offer customized lighting across your build, while two FanConnect II headers allow you to control your case fans with your GPU temperature through our new GPU Tweak III software. For those who don't want to dig in and tweak too much, the Dual BIOS switch allows you to choose between maximum performance mode and a quieter mode. Though thanks to our 0 dB technology, the card will be silent at low loads no matter which mode you choose.
Finally, like other ASUS ROG cards, the Strix GeForce RTX 4090 was built with their Auto-Extreme manufacturing process that minimizes human intervention, so you can expect reliable long-term performance right out of the box.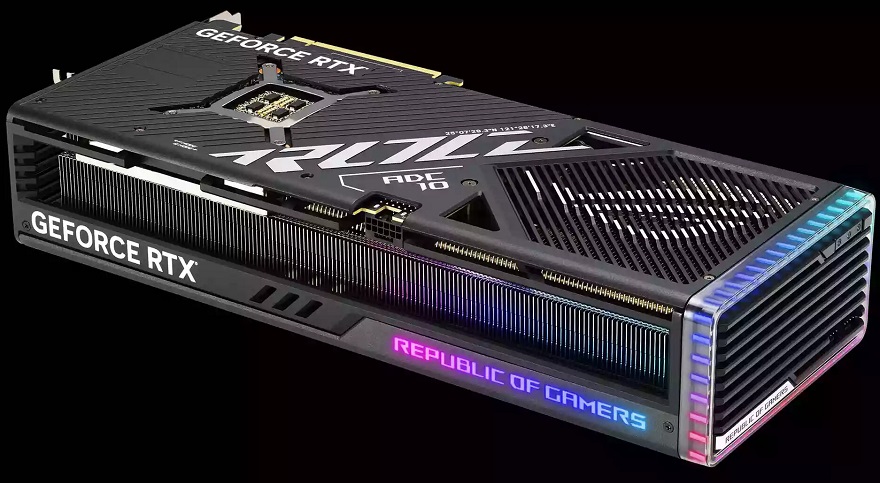 ASUS TUF Gaming GeForce RTX 4080
Built with high performance and long-lasting durability at its core, the TUF Gaming GeForce RTX 4080 brings next-gen performance in a sturdy design. Compared to the TUF Gaming GeForce RTX 3080, this new card boasts a die-cast unibody shroud and aluminium backplate to protect the PCB underneath, with a 3.65-slot thick heatsink for next-level cooling. That's slightly thicker than the Strix variants of this card, but also measures more than 9 mm shorter for wider case compatibility.
A trio of our Axial-tech Fans create ample airflow for this powerhouse, with the rightmost fan blowing air through a new vent along the edge of the backplate. Significantly larger than the previous generation, this vent allows for cool operation while sporting a TUF logo that spans both the backplate and the vent frame for a unique look. Underneath, an updated 3D acrylic TUF logo shines on the edge of the shroud with ARGB lighting, which can be coordinated with the rest of your PC using Aura Sync. A Dual BIOS switch lets you choose between performance and quiet modes, or get to manual tweaking with our GPU Tweak III software. If you want a high-performance card that'll truly stand the test of time, equip the TUF Gaming GeForce RTX 4080 16 GB and get your boots on the ground.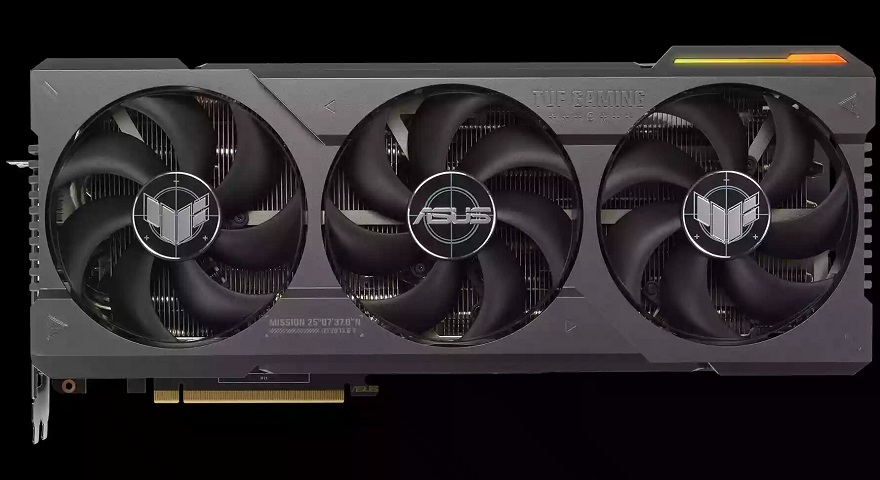 Alongside the 16 GB variant of this next-gen beast, ASUS is also releasing the ROG Strix GeForce RTX 4080 12 GB, offering powerhouse performance in a slightly smaller variant with all the style and substance you've come to expect from ROG Strix. At 3.15 slots thick and 336mm long, this card provides plenty of surface area on its heatsink for airflow, while retaining the new cyberpunk design and ultra-rigid structure of its larger siblings.
All of Strix's must-have features are all here as well: choose between performant and quiet modes with a Dual BIOS switch, connect your PC case fans to two FanConnect II headers, and light up your rig with a ring of ARGB tail-lights compatible with Aura Sync. Meanwhile, reliable power delivery and time-tested build quality through our Auto-Extreme manufacturing process mean this card is ready to stand with you for years to come. For a more accessible card that still screams Strix, the ROG Strix GeForce RTX 4080 12 GB is not to be trifled with.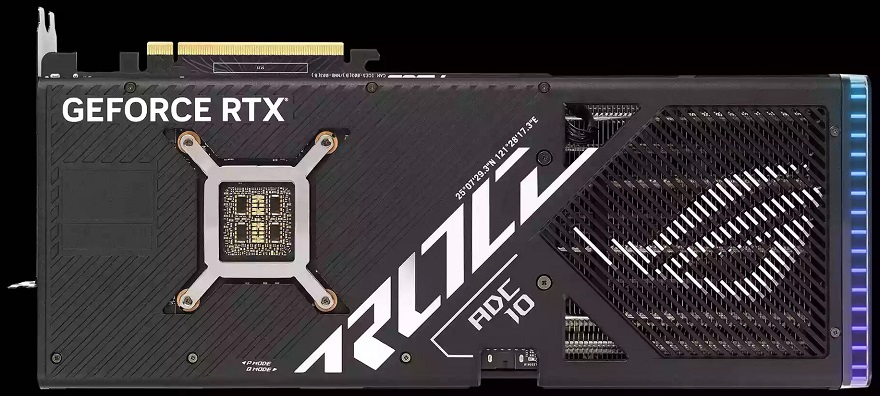 Finally, ASUS is also offering a TUF Gaming variant of the GeForce RTX 4080 12 GB, complete with the same powerful GPU as the Strix version with a slightly thicker heatsink and shorter card design. At 3.25 slots with our long-lasting Axial-Tech fans, you won't be left wanting for cooling potential, while the shorter 305 mm length offers the widest case compatibility of the bunch.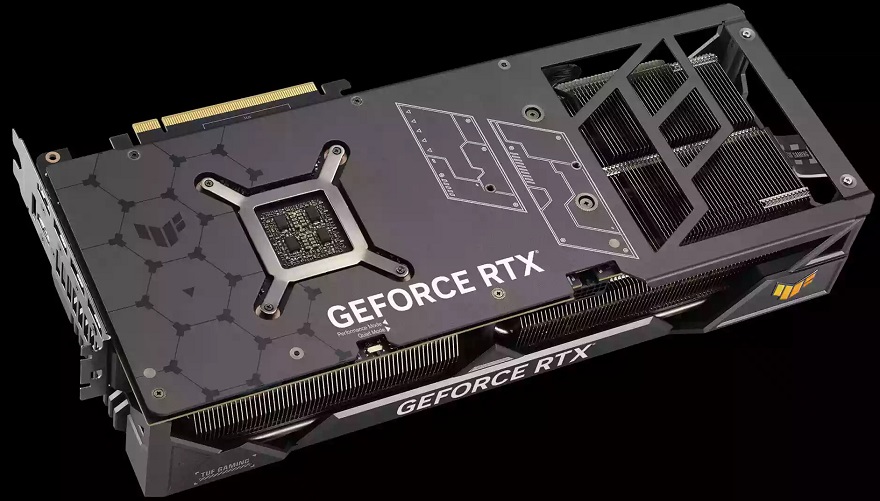 Where Can I Learn More?
At the time of writing, ASUS has yet to confirm any prices for its RTX 4090/4080 graphics cards nor when we can expect them to hit retailers. – Yes, the 4090 is set for a general release on October 12th, but this is likely just for Nvidia's own Founders Edition models with AIB alternatives, such as these from ASUS, coming shortly after.
If you would, however, like to learn more about ASUS' 40XX GPU offerings, you can check out their official website via the link here!
What do you think? – Let us know in the comments!