ASUS Z170I PRO GAMING (LGA 1151) Motherboard Review
---
---
---
John Williamson / 7 years ago
Introduction
---
The capabilities of ITX motherboards have progressed at an exponential rate and easily provides the overclocking prowess, connectivity and stability required without making too many concessions compared to their ATX counterparts. Furthermore, the huge popularity of small form-factor LAN cases like the BitFenix Prodigy have made ITX systems a more viable proposition. However. feature-laden ITX motherboards traditionally incur a significant price increase as consumers pay for the convenience of more compact PCB designs.
ASUS has bucked this market trend and launched the aesthetically pleasing Z170i PRO GAMING motherboard around the £130 mark. This is an alluring price, given the SupremeFX audio, excellent software package and intuitive UEFI BIOS. Additionally, the 1151 chipset allows for large frequency overclocks and massive DDR4 memory speeds. When the single PCIe x16 slot is populated with a premium graphics card, you should be able to create a stunning portable gaming system which ekes out every inch of performance. Size isn't a contributing factor during synthetic benchmarks and I expect the Z170I PRO GAMING to be quite competitive when compared against its ATX-based larger brother.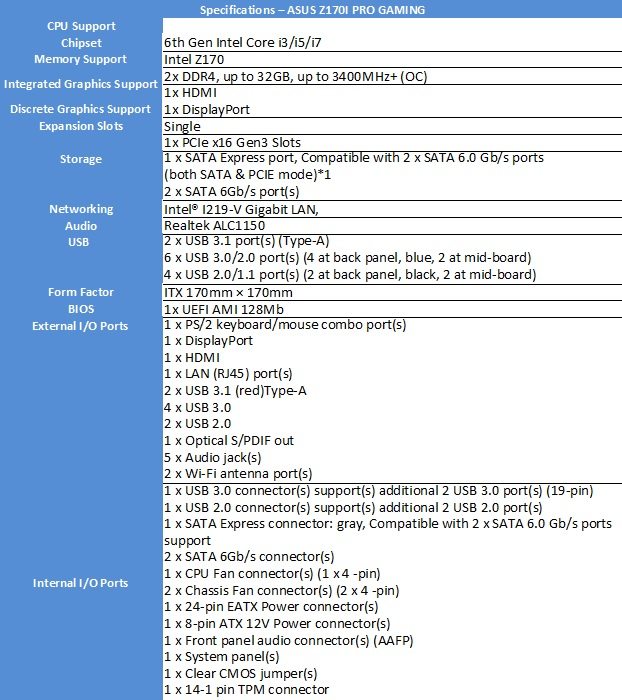 Packing and Accessories
The Z170I PRO GAMING packaging coincides with a World of Warships promotion and includes an exclusive invite code and 15-day premium account. From a visual standpoint, the box's red and black theme fits with ASUS' PRO GAMING branding.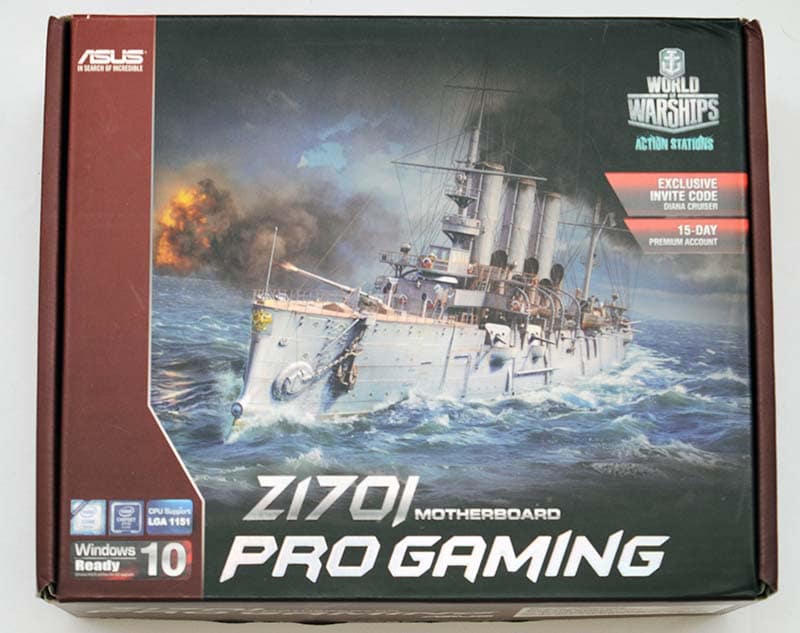 On the rear, there is a brief synopsis of the motherboard's flagship components, back I/O and main specification. The clear diagrams explain each notable feature in a clear and concise manner.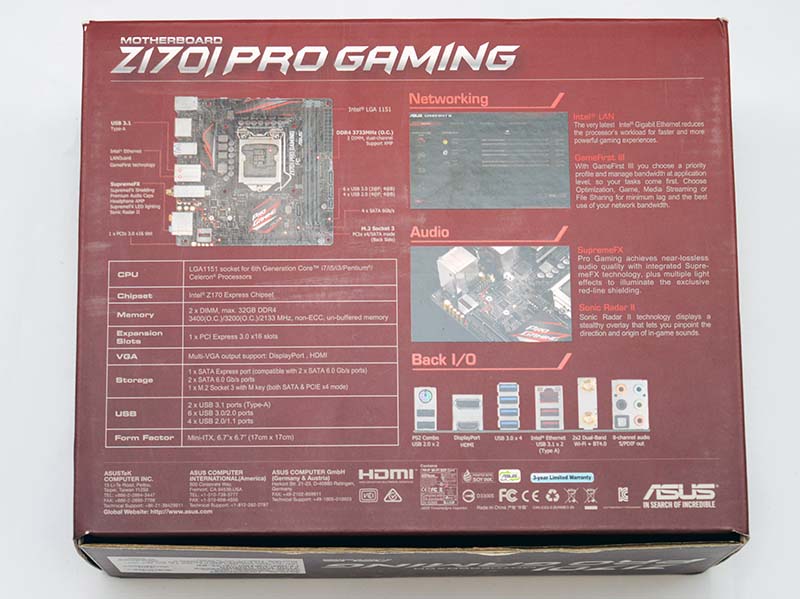 The Z170I PRO GAMING includes an I/O Shield, Cable Labels, user guide, driver disk, M.2 mounting hardware and WiFi antennas.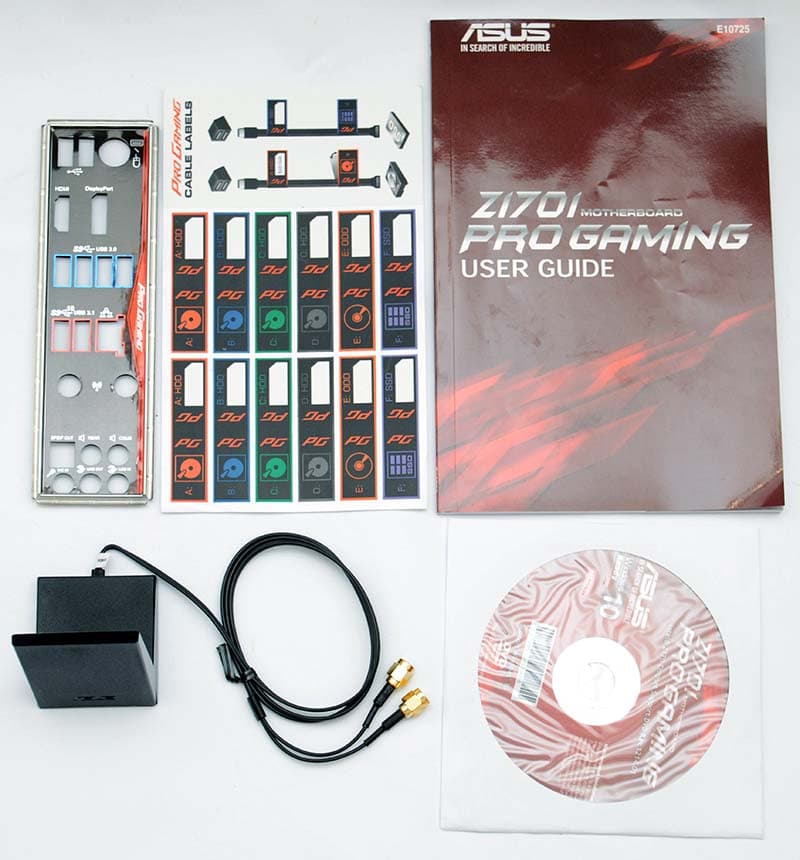 There is also an LGA1155 CPU holder and ample supply of SATA cables. The CPU holder is an ingenious tool which ensures the end-user avoids prolonged contact with the CPU. This reduces the chance of pin damage and offers a virtually foolproof installation procedure.