ASUSTOR Releases ADM 2.7 OS Update
---
---
---
Bohs Hansen / 5 years ago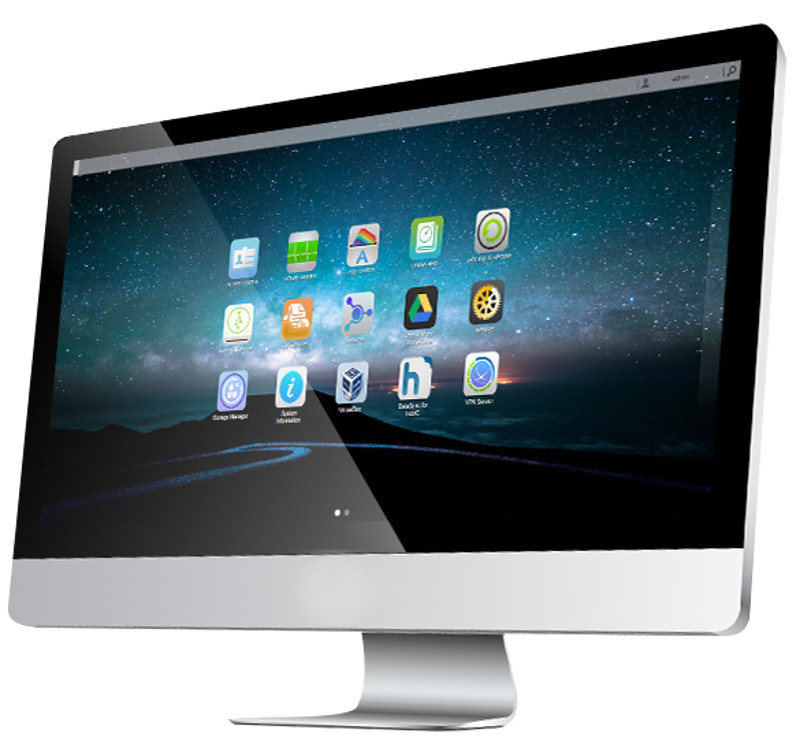 ASUSTOR just released the newest updated to their ADM operating system, ADM 2.7. The update has successfully left the beta stage, and it is now being rolled out in full. As always with this kind of updates, there are improvements as well as new features.
At the core of it all, the Linux kernel was upgraded to version 4.4.24 which strengthens the system security and stability, but it also enhances the graphics engine performance and accelerates multimedia conversion speeds as well as playback smoothness. That is a huge win considering that most home-used NAS are media centres and a lot of them are used for direct media playback through HDMI too. The is one limitation to this update, and that is that this Linux kernel upgrade only applies to the 31, 32, 50, 51, 61, 62, and 70 series due to hardware limitations.
The EZ Connect feature will help you set up remote connections to your NAS a lot easier and with fewer things to do yourself. Once the Cloud ID is enabled, which is ASUSTOR's easy-to-use and free DDNS service, the NAS will automatically apply the EZ-Router settings which will forward all the port configurations and other settings automatically. Of course, you can also set all this manually should your router not support UPnP or if you have turned it off for security reasons.
Both the firmware and the installed apps can be updated autonomously now. You don't want to run updates while the NAS is in use, but when it isn't in use, you most likely are busy with other things or not near it. Automatic updates are great here, and these can be scheduled to run when the NAS otherwise isn't in use. New is now that the App Central now can update your apps automatically too and at the same time; that makes the admin job easier as there's one less thing to worry about.
An impressive new feature is the heterogeneous data sharing via CIFS shared folders. It allows administrators to take client-side (Windows, Mac, Linux, and NAS) folders and seamlessly mount them to ADM File Explorer. This feature makes it easy for administrators to quickly share files with specified users while also being able to maintain access security with configurable individual access permissions to mounted folders.
Users can directly get the IP distributed by their ISP to execute dial-up connections (PPPoE Broadband) via their NAS. With regards to users with closed network environments, this helps them to avoid having to make associated router configurations. Such as setup requires high security too and that is covered by ASUSTOR's 3-layer protection plan. The first layer is the internet protection via firewall and ADM Defender while the second provides secure connections through VPN (IPSec/L2TP), SSL encrypted connections, and 2-step verification options. The third layer is the encryption with AES 256-bit and antivirus software. Overall, a complete package.
The new ASUSTOR ADM 2.7 is available now, and it can easily be downloaded and applied through your ADM control panel. You can also try out the live demo first before you change anything on your own NAS.