Aurora Branded 3D Printer Set To Launch Next Month
---
---
---
Gabriel Roşu / 10 years ago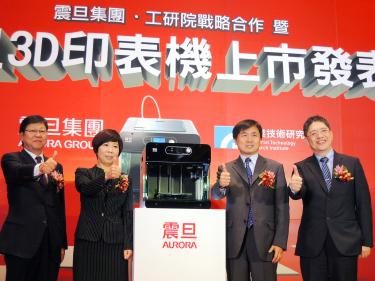 Aurora Group will release its first 3D printer next month, in collaboration with automation equipment maker Contrel Technology Co.
The Aurora Group is a distributor for Sharp Corp and Hewlett-Packard Co. in Taiwan and are mainly focused on selling Stratasys Ltd 3D Printers in China, along with office furniture, appliances and supplies.
The printer will be called the "F1" 3D printer, featuring a user-friendly interface a year-long customer service. It is targeting small and medium-sized companies, having a price tag of $3,400. Senior manager Tony Tsai stated that "It's all about price-performance ration" when it comes to the steep price tag of the F1 3D printer at the press conference in Taipei.
"The 3D printer market is a brand-new market, and we are confident we will hold a notable market share in the long run,"said Aurora executive director Alice Lin.
Aurora's next move is to get involved in China's 3D printing market and from there to the rest of the world. To spice things up, Aurora is also considering introducing its own "Aurora Office Cloud" in Q3 2014, allowing customers to upload and download files to be printed.
Thank you Taipei Times for providing us with this information
Image courtesy of Taipei Times