AWD Abyss RGB Custom Gaming PC Review
---
---
---
Mike Sanders / 5 years ago
AWD Abyss RGB Gaming PC Review
When it comes to getting a new gaming PC, consumers often go down one of two roads. They either build the system themselves, they ask a friend to do it or they provide their specification to experts who put it all together for them.
Now, with the first option, if you have a limited knowledge of PC building, any experienced person will tell you there are mistakes you will make and if we're talking about a particularly powerful system, those mistakes could cost you money (or worse, parts!). Yes, you can ask a friend to do it, but then if they get it wrong you're not only risking the components you've bought but also your relationship with that person (and maybe a few teeth if it gets physical and your friend is bigger than you).
In brief, it is sometimes the best option to allow a team of experts with years of knowledge of PC building and design to tackle this for you.
With this in mind, we take a look at the AWD Abyss RGB Gaming PC. A custom PC created by AWD-IT which utilises many excellent components including a highly attractive 'Infinity Glass' chassis design from Game Max.
Packed with a Ryzen 2600 processor and Nvidia GTX 1060 graphics card, this provides more than enough punch for modern gaming while still giving you more than a few options to customise this further to meet your needs!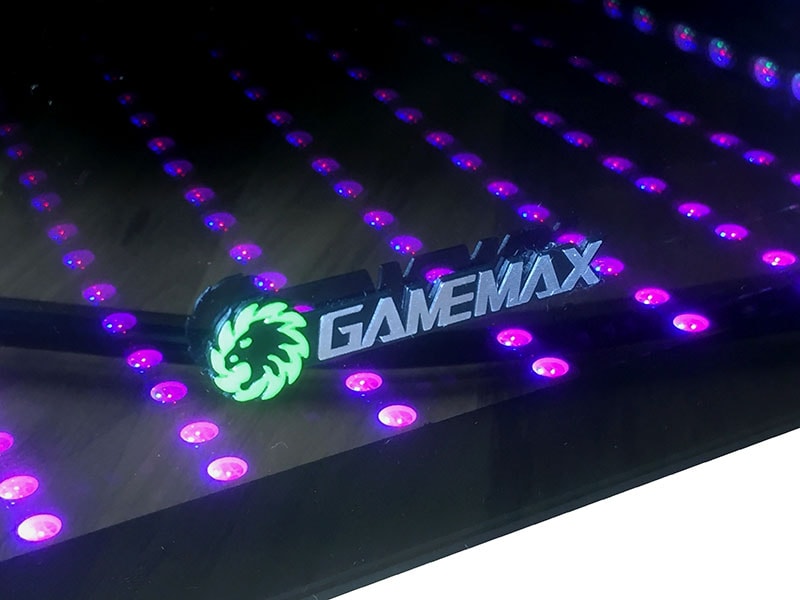 Specifications
As this is a customisable PC, you have many options which you can personally tweak yourself to get the performance levels that's right for you in a budget you can afford. The AWD Abyss range is predominantly based on Ryzen Processing power with Nvidia graphics.
As we will be testing this system, we do, of course, need to disclose our specific set-up.
Case: Game Max Abyss
Power Supply: Game Max 550W PSU
CPU: AMD Ryzen 5 2600 Six-Core Processor
Motherboard: Asus B450-Plus Motherboard
Cooler: Game Max Icerberg 240mm AIO Liquid Cooler
RAM: 8gb (2 x 8gb) Corsair Vengeance (3000mhz) DDR4 Dual Channel Kit
Hard Drive: 240gb ADATA SSD (SU650)
Graphics – Nvidia GeForce GTX 1060 6GB
The official AWD-IT Product page can be visited by clicking on the link here! – Please note that as this is a custom system the default specification may differ to this.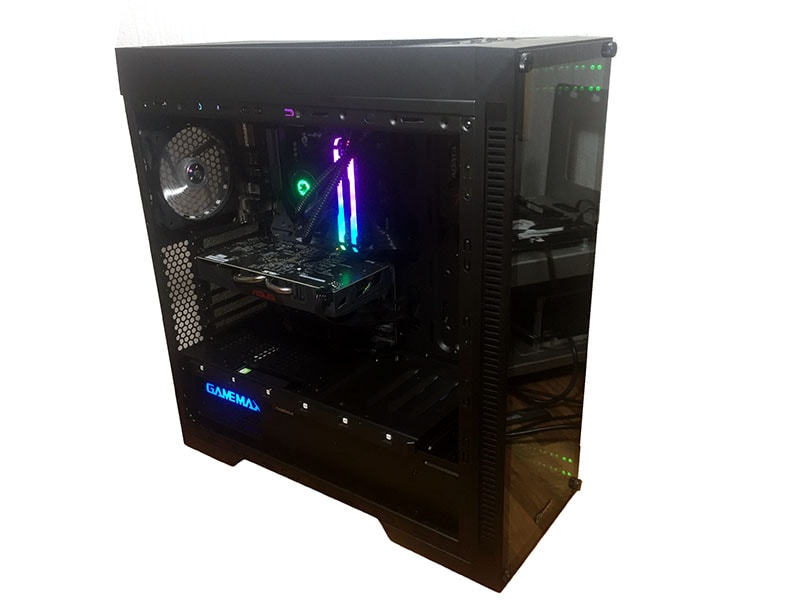 What AWD-IT Had To Say
"The AWD Abyss, from our Gaming PC range, featuring a 6 core AMD Ryzen CPU and Nvidia Geforce GTX 1060 6GB. With a wide range of configuration options you can make it your own and jump in to high level gaming, future-proofed for years to come. Choose your CPU, Graphics Card, RAM and Storage to suit your needs and budget. There are even options for the CPU Cooler and WiFi should you require it. Configure your new PC in exactly the way you want!" – AWD-IT