This Awesome Handheld Railgun Was Created with a 3D Printer
---
---
---
Cernescu Andrei / 7 years ago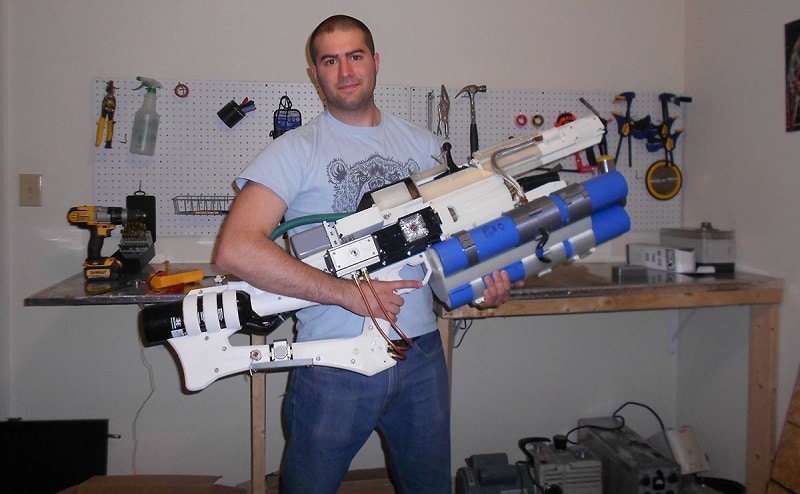 I'm sure that some of you have some pretty impressive engineering achievements under your belts, but have you ever built an actual working railgun? Well, this guy managed to put together such a weapon using a 3D printer, and the result looks like something out of a video game.
The reports that we have received so far indicate that the railgun was 3D printed partially, which means that it does include several non-plastic elements. As far as power goes, it can shoot graphite or aluminium projectiles at speeds of up to 250 meters per second (560 mph), all thanks to a set of six capacitors that weigh 20 pounds and work together to deliver an energy output of 3,000 kilojoules per shot.
The weapon fires an "armature" bullet with the help of parallel electrodes, and even though its projectiles are not as damaging as regular bullets, they definitely pack quite a punch. The gun's rails actually needed a bit of tweaking after the creator noticed some "plasma damage" during some testing sessions. He also added an Arduino Uno R3 board in order to keep tabs on temperature levels, charging levels and other parameters. Below you can see a 3D CAD that shows off the weapon's complex design, as well as a pair of videos that showcase some testing sessions. During the tests, the aluminium projectiles ended up making a half-inch dent in the steel-backed plywood target, while the graphite projectile "probably just vaporized", at least according to the builder.
What do you think about this 3D-printed handheld railgun?