AYANEO Releases Slide Handheld With a Keyboard Hidden Under a Sliding Screen
---
---
---
Jakob Aylesbury / 2 weeks ago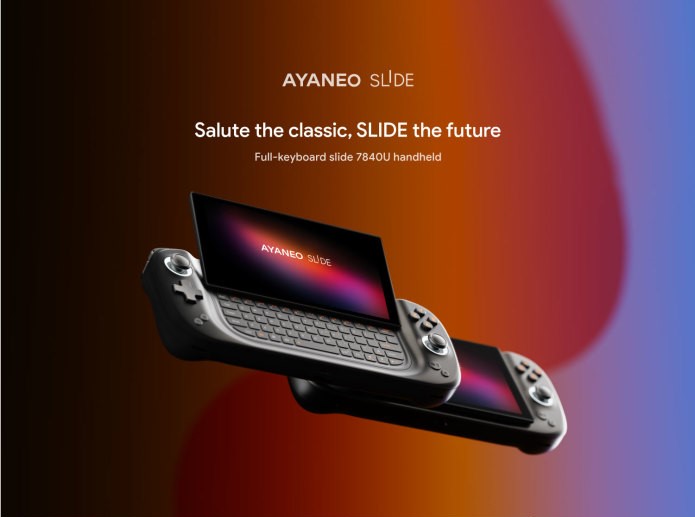 AYANEO is among the more popular options in the handheld market and has been around longer than the three big-name handhelds from ASUS, Valve and Lenovo. First formed in 2020 the company has a wide range of handheld offerings and a loyal community to accompany them, and now they have expanded their range with the new AYANEO Slide featuring a sliding 1080p IPS display with a physical keyboard hiding underneath.
AYANEO Slide
The AYANEO Slide is the company's new handheld which will be launching through Indiegogo alongside an early bird price of $699. Its key feature is its sliding screen which measures 6″ in diameter and features a 1920×1080 resolution. It offers up to 400 units of overall brightness and features 100% sRGB colour gamut coverage and a 1000:1 contrast ratio. This screen slides upwards to reveal a tiny little RGB keyboard featuring Fn layered F1-12 keys and a numpad. I think I'd struggle with keys this small despite having skinny skeleton Jack Skellington fingers.
Hardware
The beans behind this handheld is the Ryzen 7 7840U Processor featuring 8 cores and 16 threads with a max boost clock of up to 5.1GHz and a TDP up to 30W. Accompanying this is up to 64GB of LPDDR5 memory at 7500MHz as well as up to a 4TB M.2 PCIe Gen 4 SSD. Keeping the chip cool is an innovative 3+2 triple copper tube cooling system featuring a single high-pressure turbine fan. All of this is powered by the 46.2Wh battery.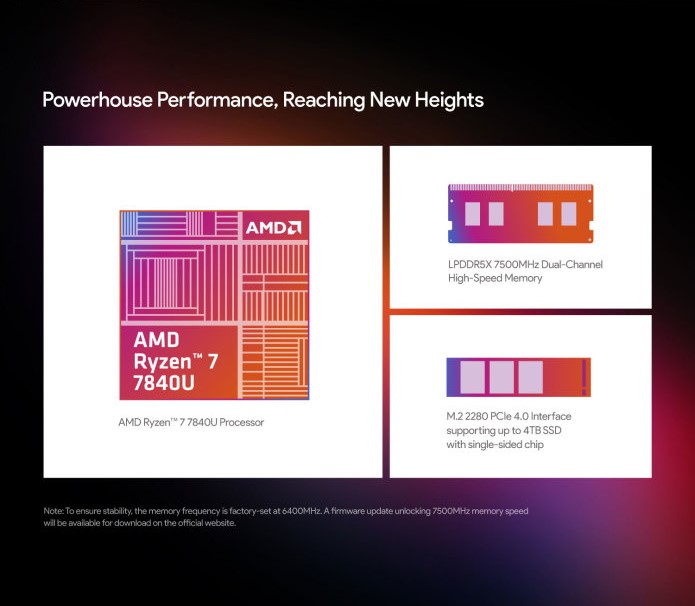 Controls
Controls are a big part of handhelds and AYANEO has gone with some of the latest in controller tech. The Joysticks and Triggers are both hall sensing allowing for precise controls with zero drift and dead zones, the joystick also features RGB lighting. The other buttons are all constructed with a conductive gel material to provide a soft touch, larger stroke and an overall superior controller experience. Aiding your immersion is the X-Axis linear motors which provide subtle lifelike vibrations for every action.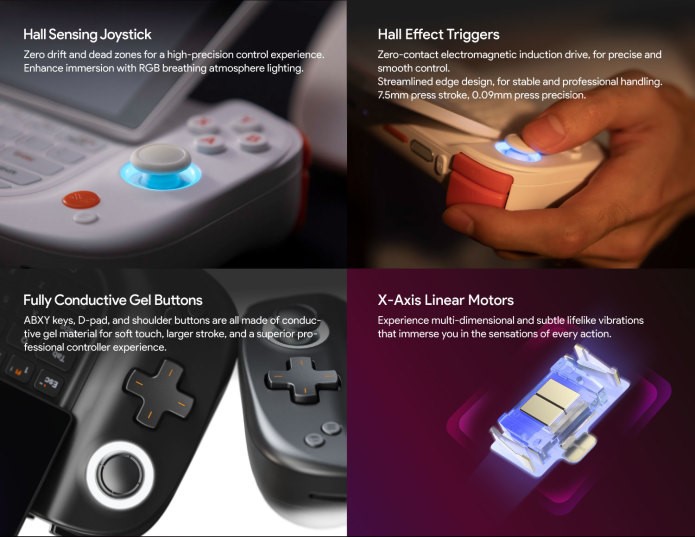 Pricing and Availability
The AYANEO Slide is available in white or black and in four configurations all listed and priced in the image below, visit the IndieGoGo page for more information.