Back 4 Blood Beta Players Find Racist Zombies?!
---
---
---
Mike Sanders / 2 years ago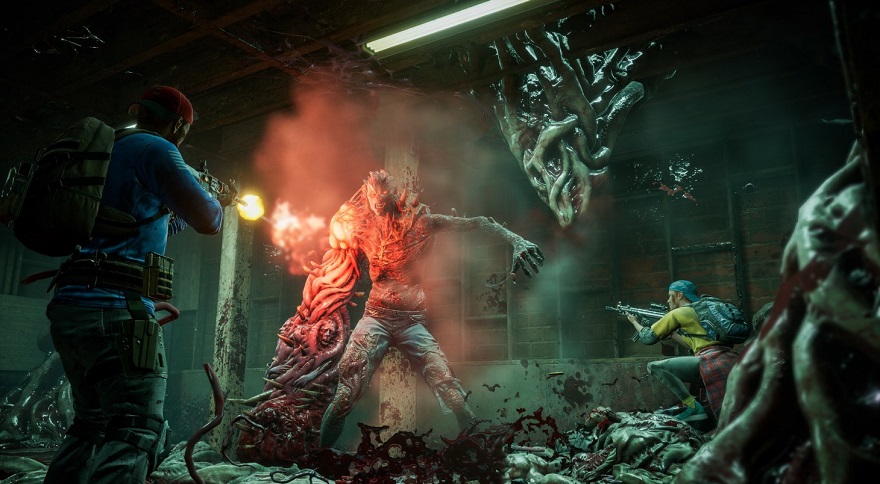 While Valve seems perfectly content in leaving Left 4 Dead 2 as the last official instalment in their zombie coop gaming franchise, there is a new alternative that is managing to get a lot of attention from the community. Namely, Back 4 Blood. – Upon the release of its beta testing earlier this week, however, a lot of players have started noticing a rather curious line spouted by the zombies. – Put simply, it would appear that one line of 'dialogue' (if a zombie grunt can be called as such) might bear a rather disturbing resemblance to a racial slur.
I've copied the Twitter posts below, so you can listen to them and make your own mind up. FYI though, it might be advisable to do this with headphones on rather than, for example, without and on a crowded train.
These zombies a different breed pic.twitter.com/1GMXlsSYse

— Da Homma (@HomBKE) August 6, 2021
Back 4 Blood Has Racist Zombies?!
So, presuming you heard what I heard (and I even got my wife to listen and she heard it too!), this clearly is something of a problem. No, we do not for one second think that this is deliberate. In fact, I daresay that some of you are only 'hearing it' because I've already qualified it as sounding similar to a racial slur. – Given that it does seemingly appear to be a rather consistent guttural utterance from the Back 4 Blood zombies, however, we daresay that both WB Games and Turtle Rock Studios will be looking to change this 'dialogue' (remove it) in the very near future.
Bro they gotta do something with this line pic.twitter.com/5As1I6oDlA

— Dotodoya (@DotoDoya) August 6, 2021
What Do We Think?
The bottom line is that this is a unique combination of being both an unfortunate but completely unintentional oversight. Zombies have to make some kind of noise, but it appears that in recording this dialogue, the actor/actress may have accidentally channeled their inner undead towards a choice of random syllables that ultimately resulted in it sounding like a racial slur.
Yes, some media outlets will undoubtedly run with this and attempt to suggest it's deliberate racism or some form of 'unconscious bias' from the voice actor/actress. For me though, it's an unintentional (and dare I say mildly amusing) oversight. And no, I'm not suggesting racism is funny, because it isn't. But this isn't racism, it's just an innocent (and very unfortunate) cock-up.
It's one though that can very quickly be fixed and if you want to learn more about Back 4 Blood, you can check out the official Steam website via the link here!
What do you think? – Let us know in the comments!