Battlefield 2042 Cheats Touted – And it's Not Even Out Yet!
---
---
---
Mike Sanders / 10 months ago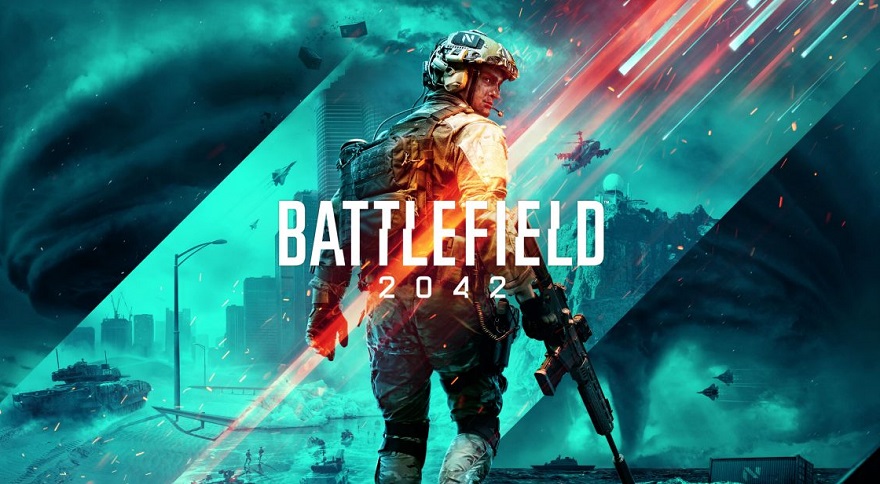 With Battlefield 2042 set for release within the next two months, there are clearly many people looking forward to this title and the hopeful return to the design and mechanics that made the franchise so popular in the first place. However, it is hard to deny that many are turning towards this largely out of frustration towards Activision, particularly regarding the cheating that has become so prevalent in its 'Warzone' battle royale title. – Following a report via CharlieIntel, however, it seems that despite the fact that Battlefield 2042 doesn't come out until October 22nd, a popular cheating website is already advertising 'enhancement tools' for it. – Great…
Battlefield 2042 Already Has Cheating Software?!
It is understood that the cheating software has been successfully created following testing on the recent Battlefield 2042 beta release. – In terms of what it offers, however, the news isn't good. Put simply, it would appear that practically every underhanded means of offering a player an unfair advantage has been created from aimbots to the far more difficult to detest 'ESP' (the ability to see through objects to view other players or have their position highlighted for you).
While we're not going to tell you the exact website offering these cheats (you can do your own legwork if you want to find out more… scumbag), it is hugely disappointing to see that not only does Battlefield 2042 already appear to have its cheat-detection compromised, but such software is already out there apparently ready for its October 22nd release date.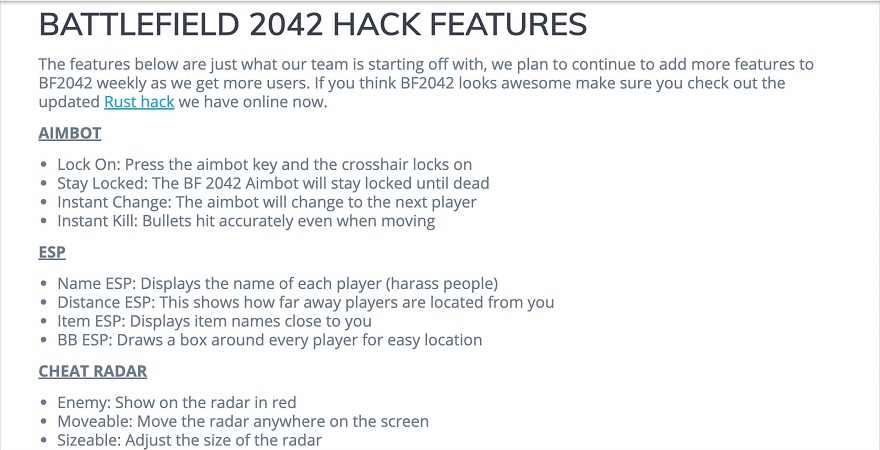 Maybe Good News?
It would appear that this cheating software is already available to purchase and, as such, this may give the community, surprisingly, something of a moderate ray of hope. Although I am not for one second suggesting that EA is a 'good guy' in the gaming world, if they choose to act proactively about this, in other words, investigate it, they might be able to find out exactly how this software works, and more so, attempt to find a way to get ahead of it before the game has its mainstream release.
However, the sad alternative is that, similar to Warzone, the Battlefield 2042 PC version (and yes, cheating is primarily a PC gaming problem) will be compromised in part at best, and potentially outright unplayable and plagued with cheaters at worst. – So, I guess this means that console players are, again, like Warzone, perhaps going to be best served in turning their crossplay off. Well, presuming that EA even gives you that option!
What do you think? – Let us know in the comments!