Battlefield 2042 Update 3.3 Changelog Revealed
---
---
---
Peter Donnell / 11 months ago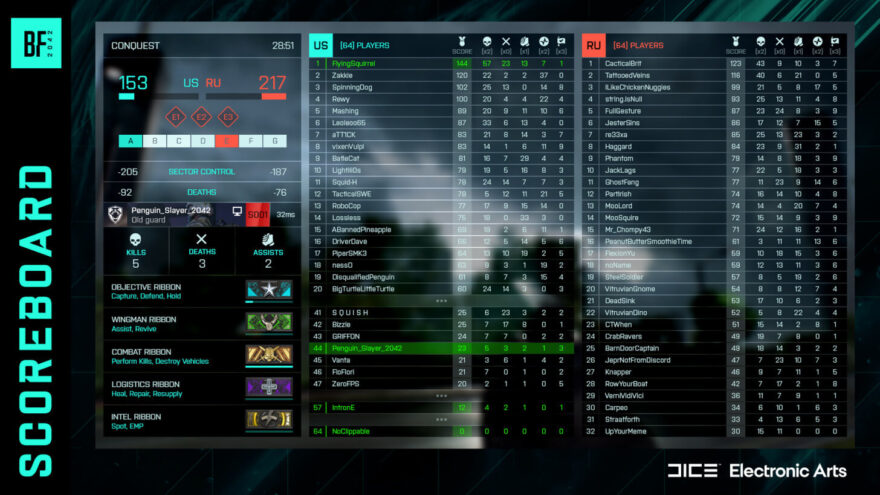 Battlefield 2042 has had a tough time, and it's hard more than its share of issues. However, for the literally dozens of people that are still playing it, there are a few more little fixes, as DICE has announced that Battlefield 2042's Update 3.3 will release today.
The latest patch will finally introduce an updated Scoreboard, as well as fix a small selection of issues that resulted in gameplay bugs and crashes. introduce an updated Scoreboard and fixes some bugs and crashes. Moreover, DICE revealed its full patch notes that you can find below. You can check out the changelog below!
However, that's not all we know, as DICE has also detailed the next update for Battlefield 2042. You'll have to wait until early April for the next one, which isn't that long to wait really. However, it's said this next one will include a lot more fixes and improvements, VOIP functionality for Squads, and Scoreboard being available during the End of Round screens. Finally, the April update will address some balancing issues with vehicles and weapons, albeit I suspect it'll introduce a wave of new problems too, but hey, what ya gonna do.
To get the update, simply login to Origin and let it automatically update. Full details can be found here.
Battlefield 2042 Update 3.3 Release Notes
Scoreboard
Match Overview has been improved and placed on the left of the screen; this still retains information about the match, objective progression and ticket counters as well as personal stats such as Kills, Assists and Deaths, alongside your current in-game ping.
The Scoreboard now features a team vs team split look for certain team-based modes such as Conquest, Breakthrough, Rush and Team Deathmatch, alongside the inclusion of the deaths stat to the Scoreboard.
General
Fixed a game crash that could occur on Origin or Xbox One when signing in/out while using an Xbox One controller
Setting "Chat" Key Bindings no longer requires a game restart to take effect
Adjusted Aim Assist on console to ensure that the system is in effect when analogue sticks are at 100% of their range. Previously it was only active at ranges below 100%
Fixed a bug where takedowns would not result in a kill on Xbox One and PlayStation®4
Established new location for our EU Data Centre as Frankfurt
Modes
Conquest & Breakthrough – fixed a bug where the Securing Objective XP-event was triggered even after a Capture Point was already fully captured
Hazard Zone – fixed a visual bug displaying squad mates during the match found sequence
Hazard Zone – fixed a bug where the End of Round XP gains sometimes didn't trigger