Bayan Audio StreamPort Universal Audio Streamer Review
---
---
---
Chris Hadley / 9 years ago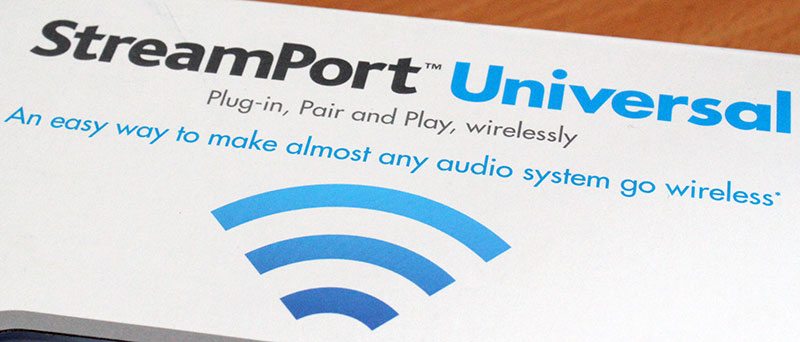 Bluetooth audio streaming devices are a common sight amongst many homes and even in cars where stereos handle hands free connections through the technology. Now in its fourth version, the capabilities and quality of Bluetooth has improved drastically and rather than the somewhat grainy on poor quality audio that we used to experience, the standards have improved drastically with high quality audio now the standard and connectivity much easier.
More recently there has been a newer technology being incorporated in to the likes of mobile phones, making wireless streaming, sharing and connections so much easier than before. NFC or Near-Field-Communications is a wireless standard that allows mobile phones to establish connections with other NFC enabled devices, simply by bringing it within close proximity of the device (around a few centimetres depending on the device). NFC itself is not used to stream audio to the StreamPort as it has a very low transmission range and its top speed is 424kbps. The integration of NFC is more to make the task of connecting a mobile device to the StreamPort much more simplified and quick with the process done purely by sitting the NFC enabled phone on top of the StreamPort to establish the Bluetooth connection without any further interaction required.
We've taken a look at one of Bayan Audio's products before, namely the Bayan 7 iPod Speaker Dock and it won us over with its great looks and great audio that had definition and clarity right through the range, which for us at eTeknix is a key factor – we love clear sound. I'm not a massive audiophile, however I like my sound to be good with definition clarity and volume at both the high and low ends of the scale. These factors may not play the same major part in a product of this nature as it does not reproduce the audio itself, leaving that to a third party system, but more importantly decoding the audio signal that it receives over Bluetooth to give a good source feed to the playback system.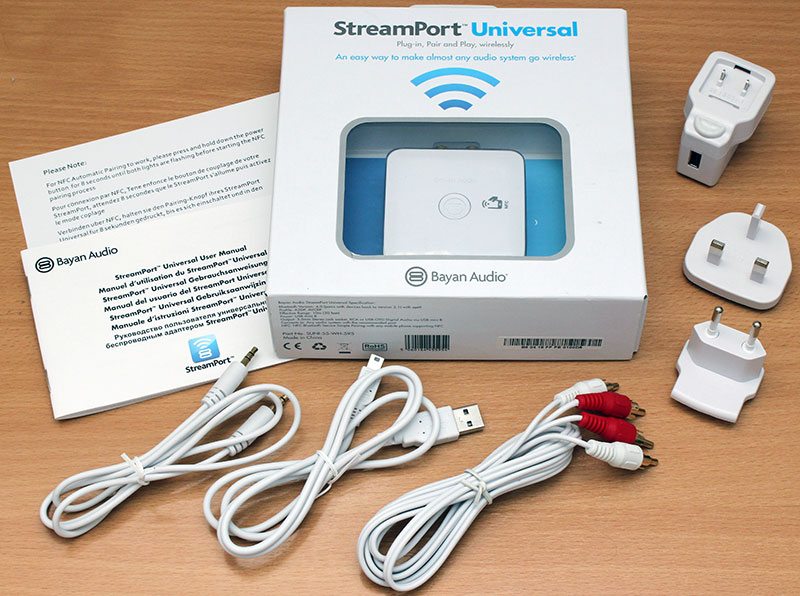 Inside the box alongside the StreamPort that we'll look at a little closer on the next page, Bayan Audio include a USB mains adaptor with UK and EU plugs, along with a USB cable to power the unit as well as a 3.5mm to 3.5mm and 2ch RCA cable for flexibility in connecting the unit to a variety of audio systems. A user manual also gives information on getting the system working and how to pair it with Bluetooth and NFC enabled devices.