BBC 3 To Broadcast Dota 2 Finals This Weekend
---
---
---
Mike Sanders / 3 years ago
BBC 3 To Broadcast Live UK Dota 2 Finals
The world of eSports has grown incredibly in the last five years. With prize funds in the millions now it is clearly if not a sport, then certainly a competition of note to play. With it regularly hitting major milestones, another one has just been achieved which some will consider exceptionally significant.
You may or may not be aware, but there is currently a major Dota 2 tournament currently underway in Birmingham, UK. In a report via PCGamesN, both the semi-finals and finals will be broadcast on BBC 3. This is the first time that a live eSports final will be broadcast live on UK national TV. All you need to watch is a TV or Smart Device. Oh, and a TV license of course. I'm sure you all have one of them.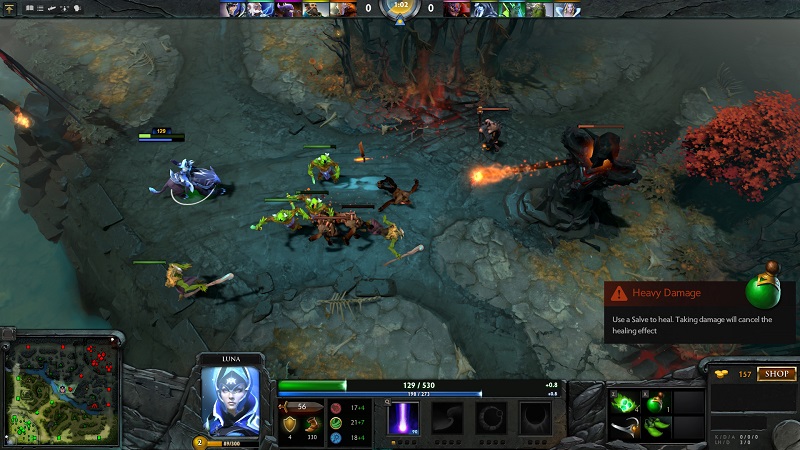 When is it on?
The coverages for the event starts on Saturday at 2 pm with the final to be broadcast on Sunday. The broadcast is considered by many to be something of a coup for BBC 3. Others, however, would potentially consider it something of a gamble with the likelihood of further eSports likely to be based on the success of this.
"As esports continues its rapid growth amongst young audiences, BBC Three's coverage of it is evolving. We're proud to bring live Dota 2 matches to the UK mainstream and we're excited to be collaborating with BBC Sport as they bring their high production values to this unique event." – BBC 3
If you are a supporter of eSports or a fan of Dota 2 be sure to check it out. Put simply, I suspect that the more of you who tune in will make the chances of being able to watch more all the greater.
What do you think? Are you a fan of eSports? If so, which game if your favorite to watch? – Let us know in the comments!