be quiet! Dark Base 701 Case Review
---
---
---
Peter Donnell / 2 weeks ago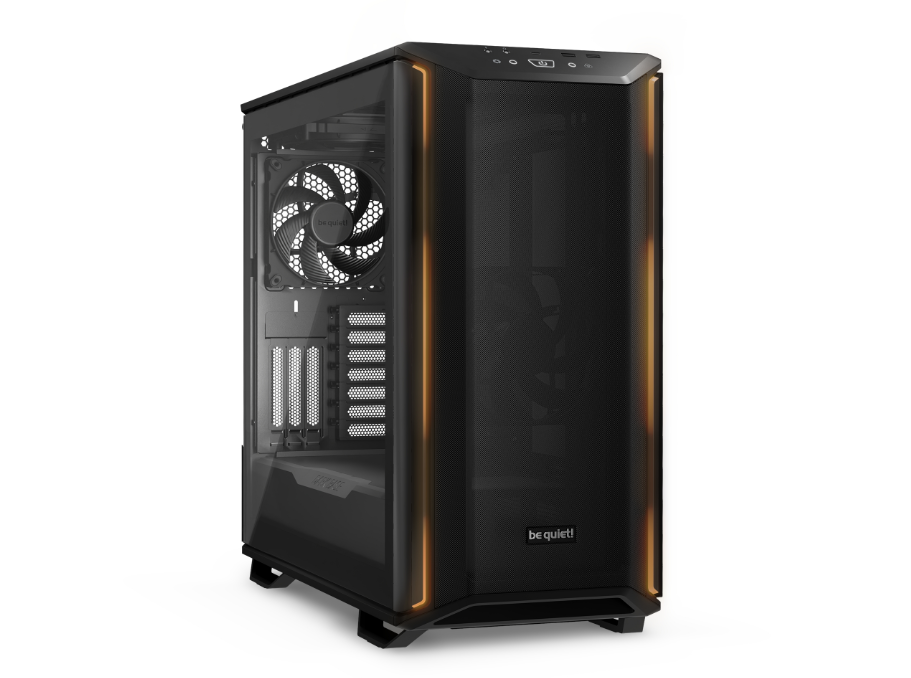 When it comes to high-end PC cases, be quiet! has proven time and time again that they're one of the absolute best. From their first case, and hopefully, including the one I'm reviewing today, they've had a string of award-winning cases that have proven a big hit with PC gamers and system builders around the world. That's not too surprising though, given they've maintained an equally high standard for their power supplies, coolers and other products over the years too.
be quiet! Dark Base 701
The Dark Base 701 Black is packed with features, offering a high airflow mesh design, and the superb Silent Wings 4 140mm PWM fans and their built-in fan controller, so airflow and noise levels should be easy to fine-tune. Additionally, there's ARGB lighting, an invertible motherboard tray, and a tempered glass window, all allowing for added customisation.
Features
Open mesh design for the highest airflow and performance
3 pre-installed Silent Wings 4 140mm PWM high-speed fans offer maximum performance
Fan controller with PWM motherboard sync option
PWM and ARGB Hub for up to 8 PWM fans and 2 ARGB components
ARGB lighting with integrated ARGB controller for a stunning look
Exceptional usability with easily accessible features such as removable fan- and radiator brackets in the top and front
Versatile motherboard tray for an inverted layout option
Simple and tool-less installation of HDDs and SSDs
Cable routing channels for professional cable management and a neat interior
The tempered glass side window allows a superb view of the PC components
3-year manufacturer's warranty
Product conception, design and quality control in Germany
For in-depth specifications, please visit the official product page here.
Launch Trailer
Dark Base 701 Product Presentation