be quiet! Pure Power 10 600W Power Supply Review
---
---
---
Peter Donnell / 4 years ago
A Closer Look – Exterior
---
First impressions are always important, and the Pure Power 10 makes a strong one. The build quality looks great and feels great too, with a matte black finish and nicely finished edges that give it a premium quality vibe.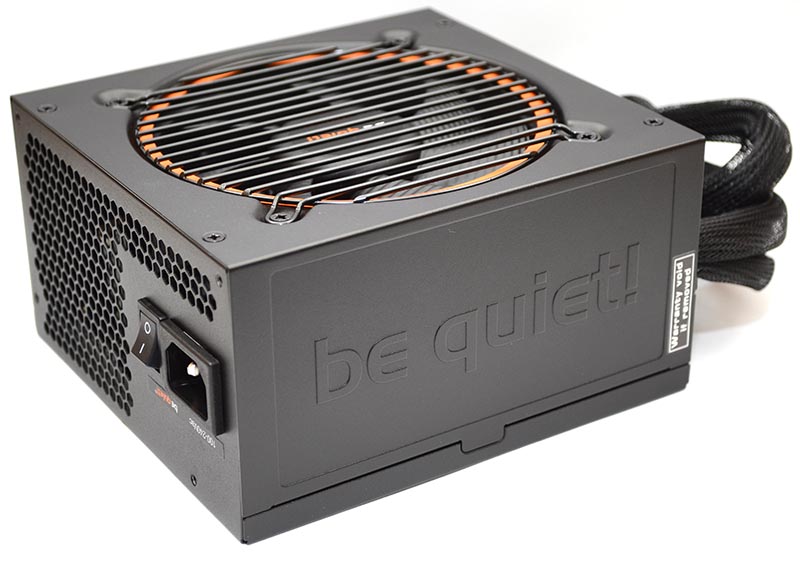 Around the back, you'll find plenty of ventilation for keeping the PSU nice and cool, as well as the AC line-in socket, and a master power switch for when you want your system 100% powered down.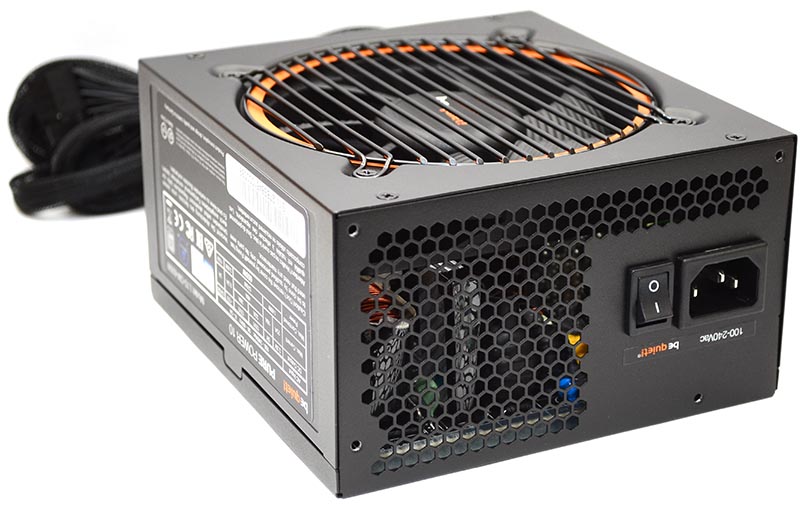 On the side, all the safety and power information is clearly detailed. Here we can see there are two 12V rails, with up to 32A on 12V1, 28A on 12V2 or a combined load of 48A, which is more than anyone would ever need on a 600W PSU, so no issues there.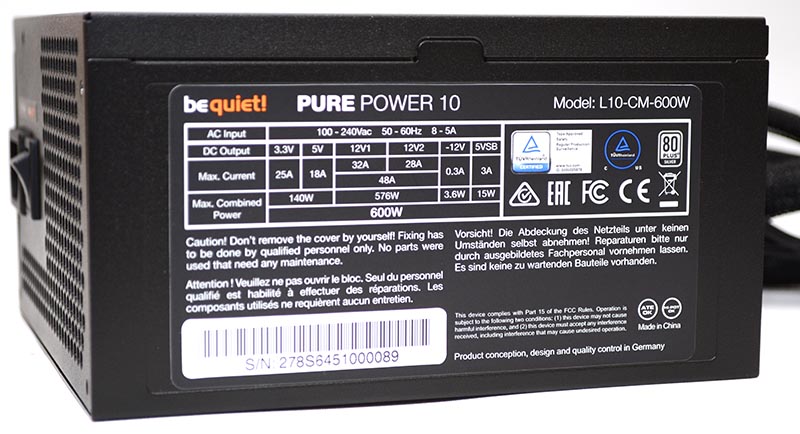 The top cover is just a blank panel but otherwise looks neat and tidy.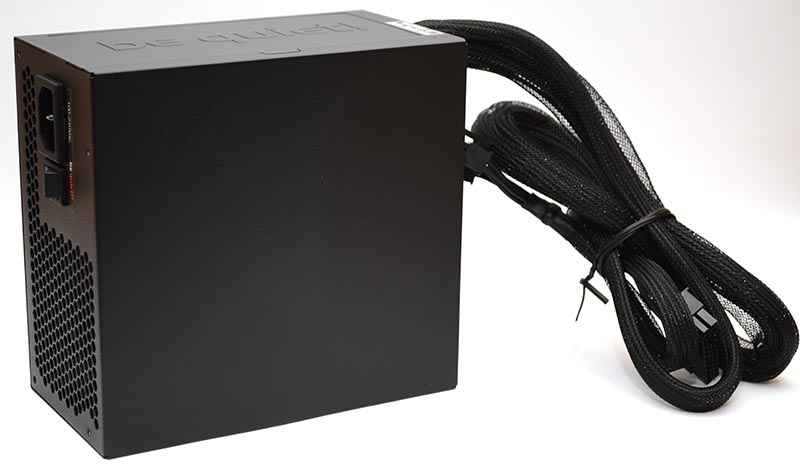 This is the best looking bit for sure, with a high-quality metal fan guard over that be quiet! fan, with a lovely deep orange trim around the edge to give it some added flair. This may be a more affordable PSU, but it certainly doesn't look anything less than premium.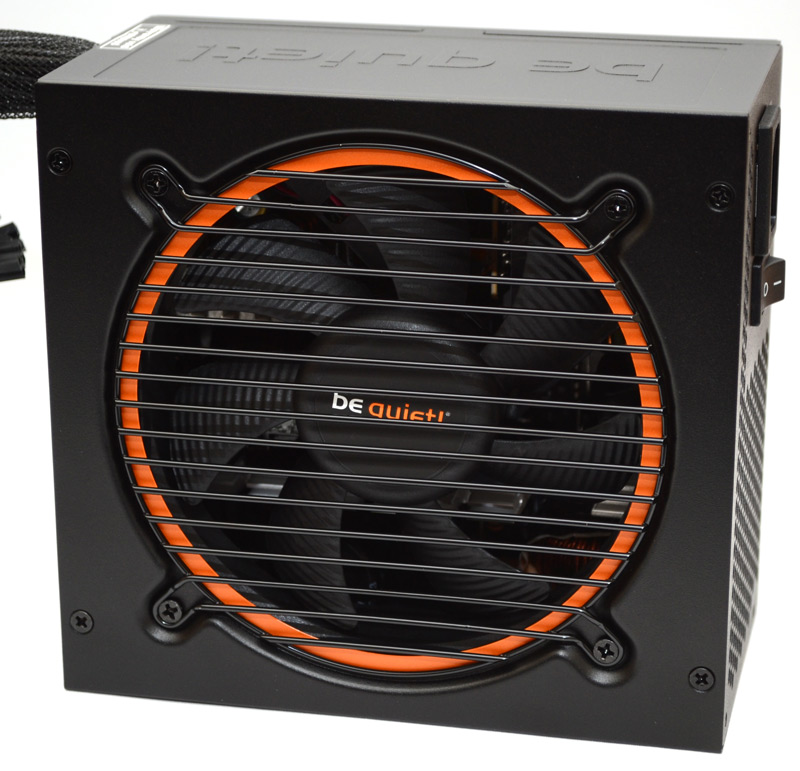 Around the back, you'll find five modular sockets, two for the PCIe cables, and three for the peripherals; nothing too complex, but all you'll need for most system builds.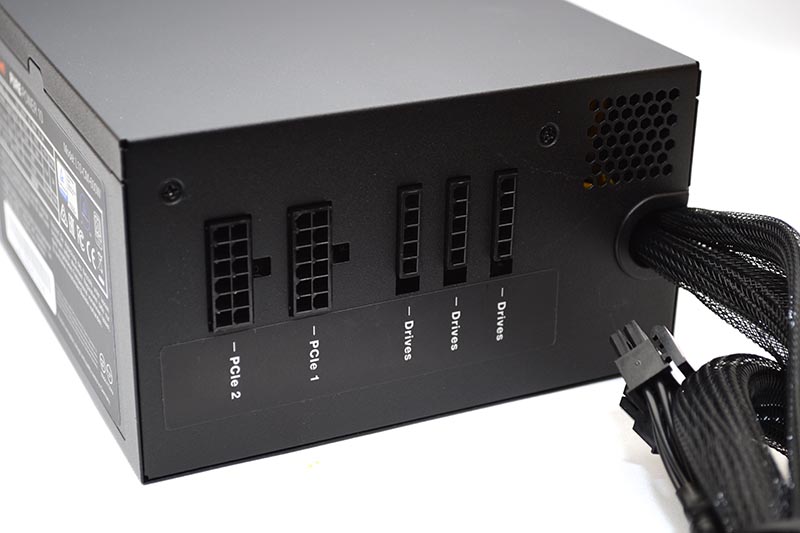 Of course, this is a semi-modular unit, and you'll find the 24-pin and the 4+4-pin cables are hard-wired. Personally, I think this is a good way of doing things, as every system will need these two cables.