be quiet! Shadow Rock Slim CPU Cooler Review
---
---
---
Peter Donnell / 8 years ago
Introduction
---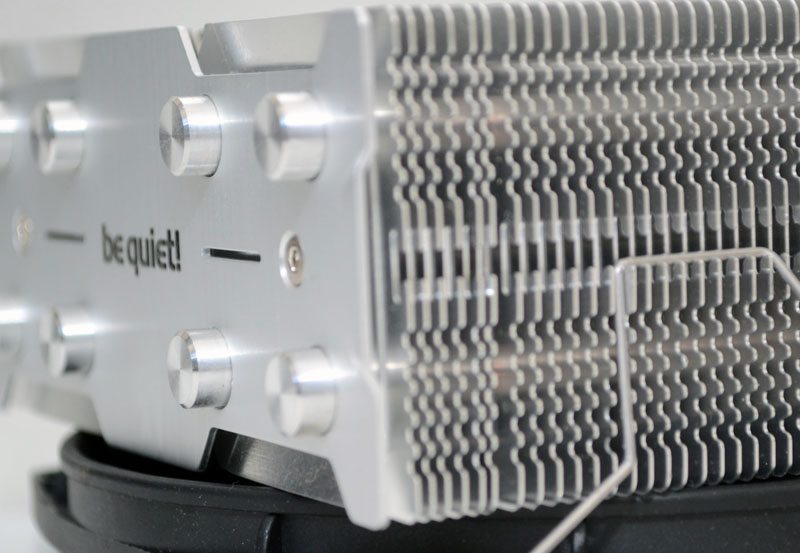 be quiet! are well-known in the industry for doing one thing incredibly well, making super quiet performance products; their power supplies, fans and CPU coolers have won many awards for their whisper quiet acoustics and their high-end cooling. The main downside with be quiet! products is that they're really high-quality means their price tags often wander into the premium budget ranges, of course you do get what you pay for, but not everyone has £70+ to spend on their CPU cooler, nor do they want to. The Shadow Rock Slim looks set to address the price concern by offering the legendary be quiet! performance in terms of cooling and aesthetics, but at the much more affordable price range of around £30.
Many of the be quiet! coolers on the market today are some of the best air coolers money can buy; they all feature be quiet! ultra-premium grade Silent Wings fans, flawless quality and great aesthetics that go a long way to compliment the high levels of performance they offer. Just how much of these things gets lost in a budget model such as the Shadow Rock Slim remains to be seen, but I have a feeling be quiet! don't know how to make an inferior product, so I suspect this will also be one of the best coolers in its price bracket; just like every other product they produce.
As you can see from the specification below, the cooler support all major socket types for both Intel and AMD. It comes equipped with a single 135mm SilentWings 1400rpm fan and aluminium fin construction.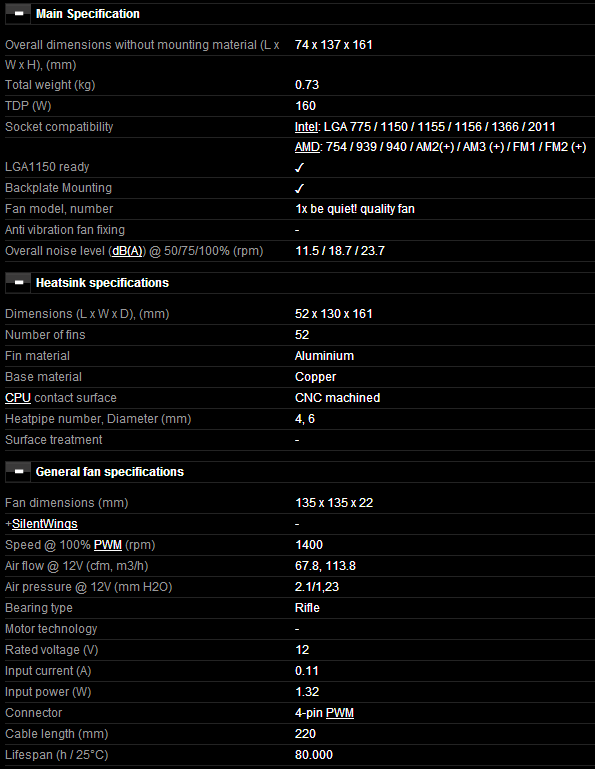 The box features the same styling of the rest of the be quiet! range; along the front you can see a nice image of the cooler, below which you'll see it has a max TDP of 160W.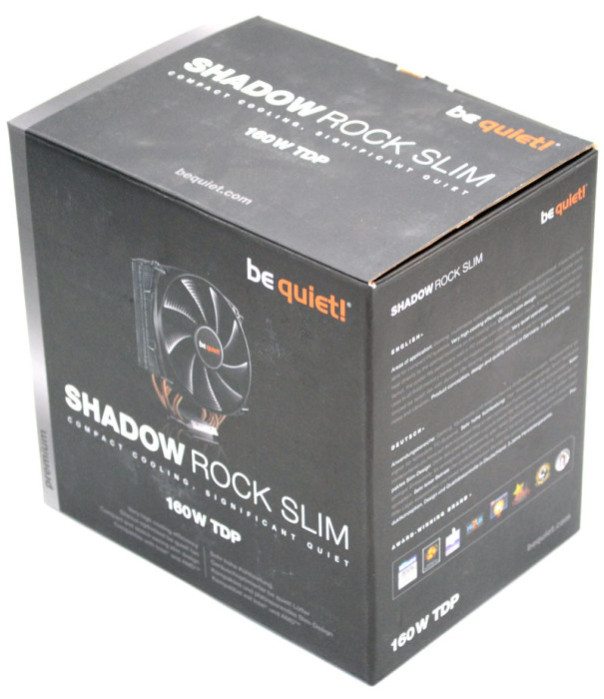 Around the back is a quick run-down of some of the major features, but we'll be taking a closer look at those in a moment.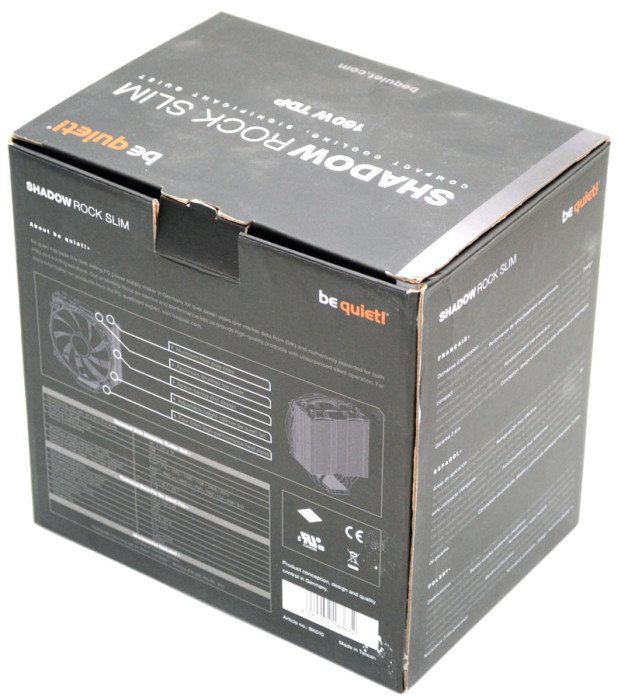 In the box you'll find a universal backplate with thick foam padding, two fan clips, thermal grease, Intel mounting brackets,  AMD mounting brackets an assortment of screws and bolt, and a small spanner.