be quiet! Silent Wings 4/Silent Wings Pro 4 120mm Review
---
---
---
Mike Sanders / 3 weeks ago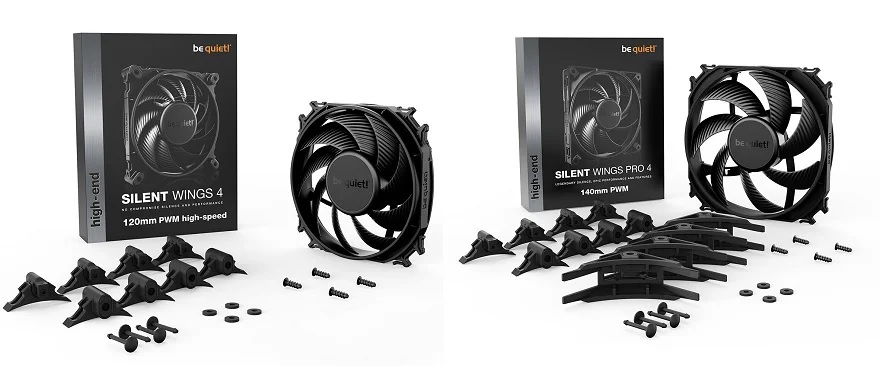 Earlier this month, be quiet! officially announced the launch of its brand new Silent Wings 4 and Silent Wings Pro 4 cooling fans. Designed to offer exceptional performance as case fans, on heatsinks, or as a replacement/upgraded AIO radiator alternatives, with the full series comprising of eight new models in total, there was a lot going on, but it certainly all looked pretty impressive!
With be quiet! kindly sending us a number of samples from the series, therefore, it would've been rude of us to not check them out to see just what kind of improvements consumers can expect from these new variants which are now available to purchase worldwide!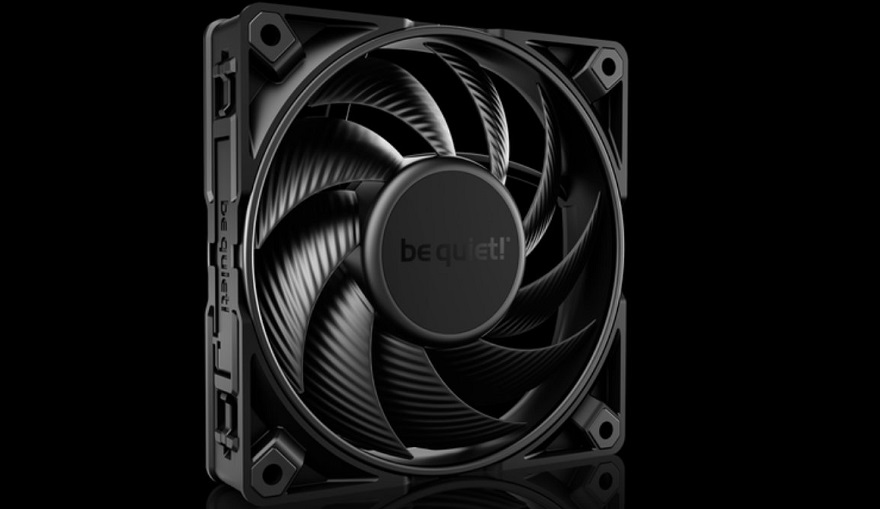 be quiet! Silent Wings 4/Silent Wings Pro 4 120mm Fan
For this review, we will specifically be focusing on three of the main variants throughout this new series. Given the general similarities between them, it seemed a bit pointless covering them individually, but rest assured, we will look at some of the key highlights on offer here and particularly so in regards to the Silent Wings Pro 4.
Just for clarification though, this review will specifically cover the following variants:
Silent Wings 4 120mm PWM
Silent Wings 4 120mm PWM High Speed
Silent Wings Pro 4 120mm PWM
At this point though, we might as well get one elephant out of the room by letting you know what the key differences are between the standard and 'Pro' models. In a nutshell, while all fans are more than suitable for general system cooling, the 'Pro' series has taken a specific additional design focus on higher levels of fan speed control functionality as well as offering vastly improved support and performance as AIO radiator replacements/upgrades.
Don't worry though, we will highlight all of the key individual features as we go through this review – Where aspects are the same though, for the sake of brevity, we will just cover the point once.
Specifications
For more in-depth details and specifications, you can check out the official product page via the link here!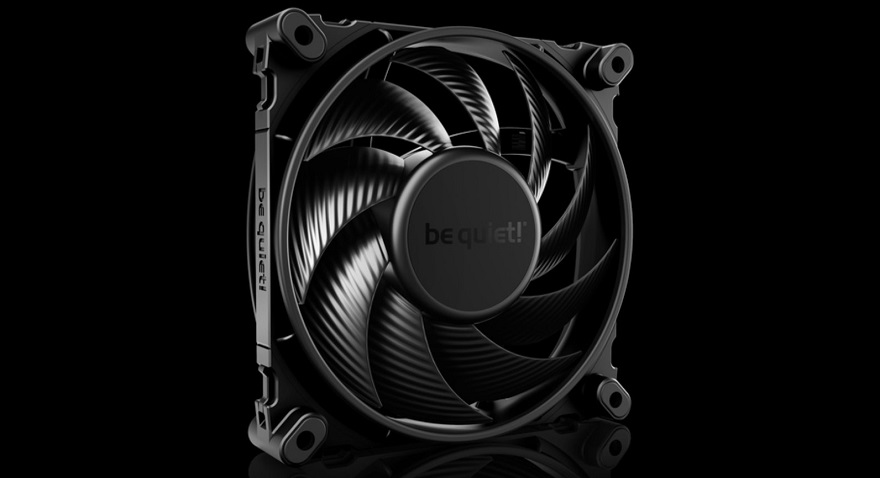 Features
Optimized fan blades for the highest performance on radiators and heat sinks
Speed switch allows changing maximum PWM speed between medium-speed, high-speed and ultra-high-speed (up to 3000 rpm depending on model)
Small tip clearance and a fan frame with a funnel-shaped air outlet for extremely high air pressure
Virtually inaudible operation at regular speed
6-pole fan motor and fluid-dynamic bearing for less vibration and very smooth operations
Individual mounting systems for use as a case fan or with a radiator
5-year manufacturer warranty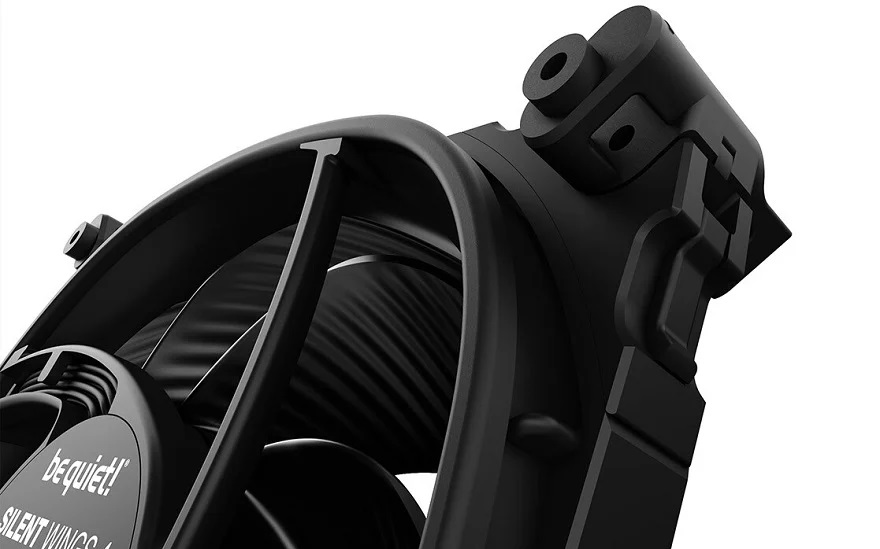 What Does be quiet! Have to Say?
"Silent Wings 4 fan series is the epitome of high-performance fans with first-class features. Technically optimized on every level, Silent Wings 4 series fans suit for high-end PC builds as radiator fans, heat sinks, and case fans alike. Be it the speed switch of Silent Wings Pro 4, the variety of fan corners for different purposes or the smooth-running 6-pole fan motor with FDB: Silent Wings 4 fans are the most progressive and technically advanced fans by be quiet! and a paragon for every fan in this category."