Beats by Dr. Dre Launches Beats Music On The iOS App Store
---
---
---
Gabriel Roşu / 8 years ago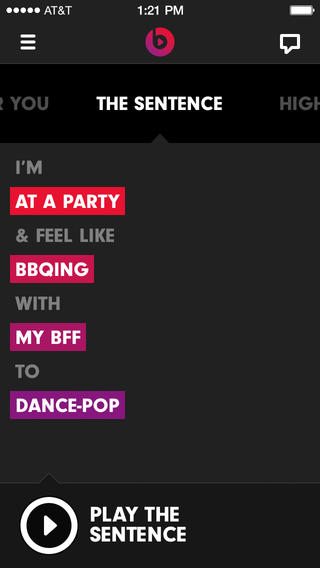 Beats by Dr. Dre has approached a different path in selling its brand and services, coming up with the idea to release a mobile streaming application dedicated to popular music tunes. We have previously learned of it being named Beats Music and that it will inevitably launch on the iOS platform. Well, that day has arrived, and Beats Music is now live on Apple's AppStore.
The streaming service is said to offer more than 20 million songs, available for both online streaming and offline listening. Users who wish to try it out can opt for a 7-day trial to see how the app is and if they really enjoy it. To be able to fully enjoy its services, Beats offer users a monthly subscription of $9.99. Apple has also introduced its iTunes Radio streaming service, and there is also Pandora and Spotify out for a longer period of time. Therefore, the online streaming market does not have a shortage of competitors, Beats Music being one of the last companies to get in on it.
Apart from all basic streaming services, Beats Music also has a Highlight section which displays popular music from the service's community. It also has a "Just For You" section, which tailors playlists based on the user's preferences. "Right Now" is a feature that acts like a blank slate, it recommends music based on a variety of factors, such as the user's location, their mood, people they're with and their favorite genres.
The application's main advantage lies in focusing on discovery, a feature which has not been seen in its competitors, which might give Beats Music a head start in the long run. The application can be downloaded from the AppStore for free, though the above mentioned subscription still applies in order to get the full experience out of the app.
Thank you VR-Zone for providing us with this information