Beavis and Butthead Do the Universe – Trailer Released with Release Date!
---
---
---
Mike Sanders / 1 year ago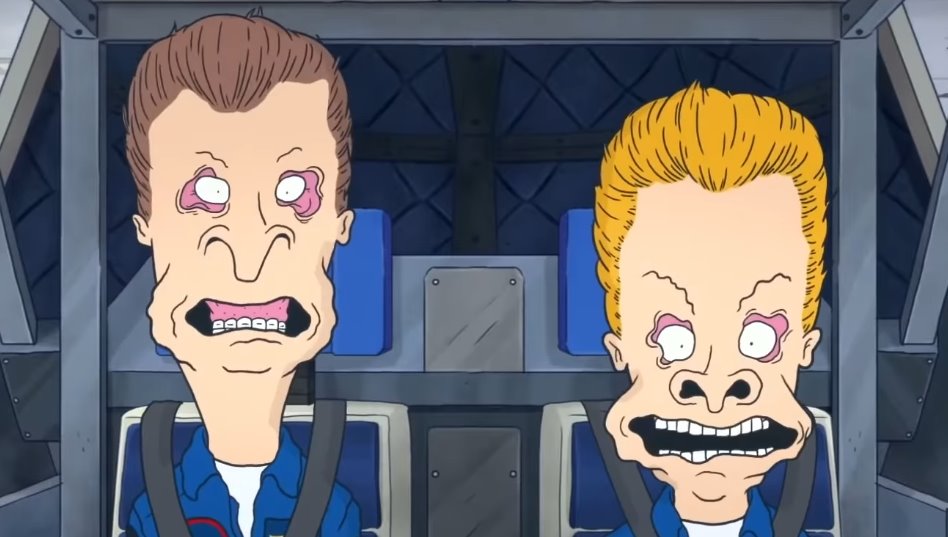 Beavis and Butthead undoubtedly represent one of the most iconic cartoon series of the 1990s. A franchise that arguably peaked with the somewhat enviable cinematic movie release of 'Beavis and Butthead Do America' in 1997. – Here's the thing though, the movie, against all expectations, wasn't just good, it was actually fantastic (and if you haven't watched it yet I thoroughly recommend it!).
With the series having received a number of intermittent revivals over the last 20-years, however, news emerged last year that a brand new feature film was in production. – Exciting stuff for sure, but was this really happening?…
Well, while news on this front certainly died down over the last 6-months, things are back in overdrive again as not only has 'Beavis and Butthead Do The Universe' been confirmed, but we also have our first official trailer. And yes, a release date too!
Beavis and Butthead Do the Universe!
In terms of what we can expect from the movie, the trailer does a pretty great job of revealing a lot without giving us much explanation or spoilers. For reasons unclear, however, it would appear that the duo are set to be sent into space and then, potentially to keep the timeline reasonably straightforward, into the future. Beavis and Butthead were, after all, teenagers in the mid-90s, so by this measure, they should be in their 40s now.
Why are they in space? Well, it's possible that it's either at the behest or expense of Tom Anderson, their neighbour who has repeatedly seen his house and/or life ruined by the boys. Honestly, though, your guess is as good as mine.
With it set to release (via Streaming) on Paramount+ on June 23rd, while it's unclear what options we're going to have outside of America, I daresay that this will be available in one form or another. And rest assured when I say that my evening schedule has been wiped to sit down and throw out more than a few huh-huh-huh-huh's watching this!
What do you think? – Let us know in the comments!