Bethesda Sues Warner Bros Over Westworld Game
---
---
---
Mike Sanders / 5 years ago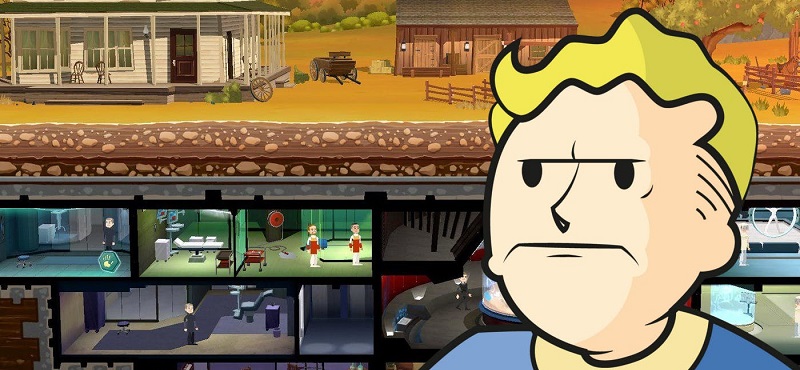 Bethesda Sue Warner Bros. Over Blatant Fallout Shelter Rip-Off
Last week, Warner Brothers released a game based on the popular Westworld TV series. To put it simply, people lost their minds. Not from the fact that it was a bad game or even irrelevant to the source material, but the fact that it was so much of a blatant rip-off to an existing game.
Gamers immediately drew comparisons of the Westworld game to Fallout Shelter. In fairness, those comparisons were not knee-jerk or unintelligent.
That's Not What Surprised Me The Most
Upon the release, it is believed that the game had come to the attention of Bethesda (who created Fallout Shelter). For days, however, nothing seemed to have happened. For a little while, I think people thought that Bethesda was going to let this slip. In a report via PCGamesN, however, Bethesda has officially launched legal action against Warner Bros.
In what is no subsequent surprise Bethesda has come out all guns blazing against Warner Brothers with a specific aim "to remove each and every version of the Westworld mobile game from distribution and to cease [them] developing and supporting the game." Pretty heavy stuff, but the question is, are they right?
How Much Of A Rip-Off Is It?
The Westworld game is a massive rip-off. I daresay the delay from Bethesda was simply a little bit of legal due diligence, but honestly, I would have been amazed if there hadn't been some legal action over this matter. We will, of course, see what happens. I must admit, I am a little surprised that the Westworld game is still available on the Apple Store and Google Play.
If you did want to check this out, however, I suggest you act quickly. I suspect that by the end of next week, both games will be removed.
What do you think? – Let us know in the comments!