Beyond: Two Souls PlayStation 3 Review
---
---
---
Peter Donnell / 9 years ago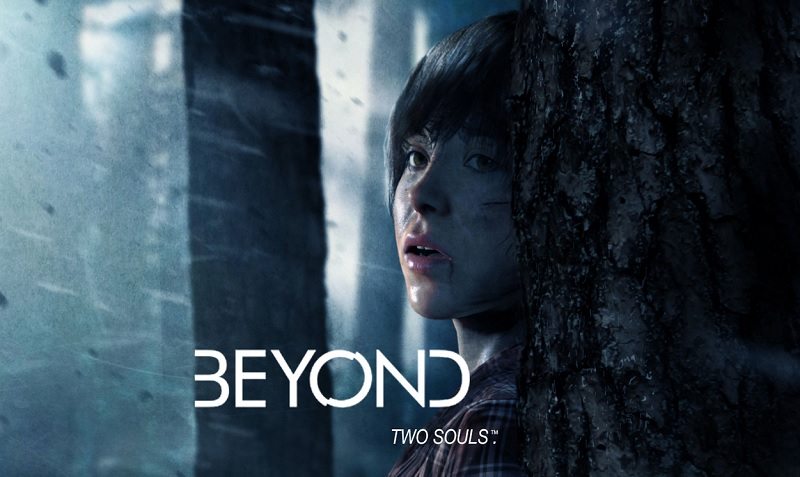 I've managed to keep my head buried in the sand when it comes to Beyond: Two Souls, having played and loved the developers last title "Heavy Rain" I figured I had a vague idea of what to expect from this game, but as far as the actual gameplay, story or much of anything beyond the initial launch trailer, I was going in blind and spoiler free.
Quantic Dream aren't like many other developers, they've managed to stay afloat despite making some really odd games that have been both loved and hated by the gaming community, in fact it is often remarked that this game and their last game, Heavy Rain, aren't even games, but more interactive stories and adventures (which is a game by any definition, some people are just stupid.)
One of the biggest tools at Quantic Dreams disposal is their motion capture unit, a system that uses 64 cameras to digitize the real world performances of the actors in the game. With Ellen Page and Willem Dafoe on board for the two big roles in the Beyond: Two Souls, Quantic aim to bring Hollywood performances to the world of gaming.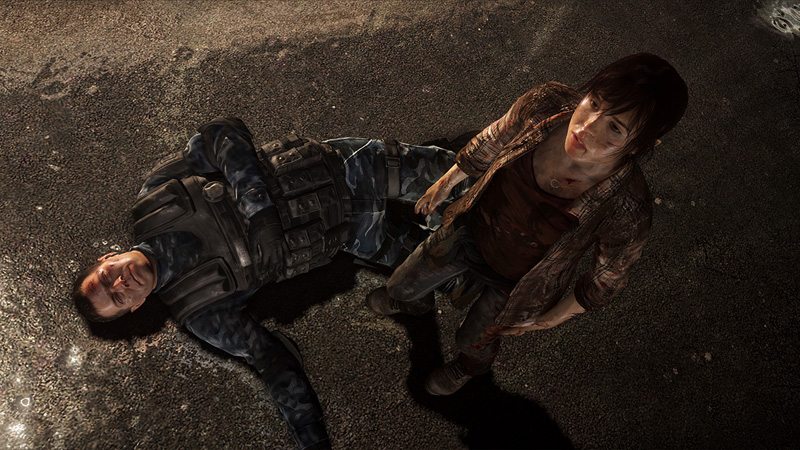 The game is based around the life of Jodie Holmes, a young girl who has a powerful and incredibly strange psychic connection with an entity named Aiden. While much of the game requires you to take control of Jodie, you have the ability to switch out to Aiden too, this allows you to use her abilities to move objects, scare people, see through walls and even listen in on conversations.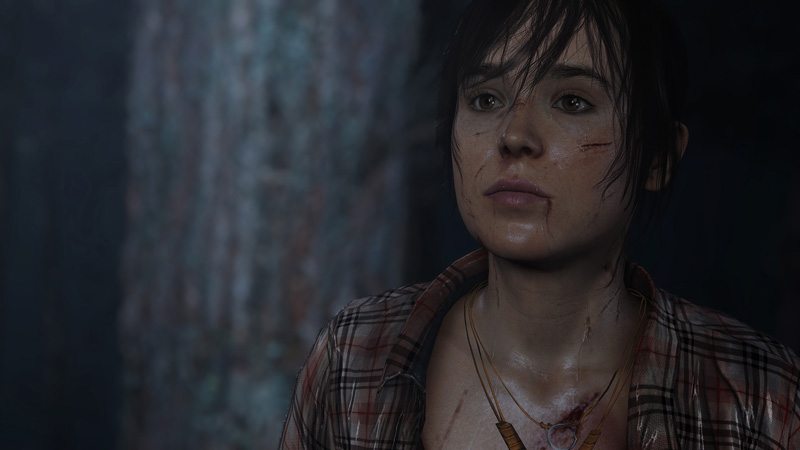 It's a clever gameplay mechanic, although I use the term gameplay loosely as while many games give you controls to run around and "do stuff", this isn't really a game where you start in one place and work your way towards the end. The game is non linear, so the story jumps back and forth between modern-day life and Jodie's childhood, meeting friends, working for the CIA and some rather well acted and captured human interactions that really do bring the story closer to being a movie than a game. Yet when there is gameplay mechanics to deal with, of which there are plenty of times, the game feels great, movement is fluid and there is definitely fun to be had in finding objects to interact with, even if they're a little pre-set in order to progress the story of the game, rather than true exploration.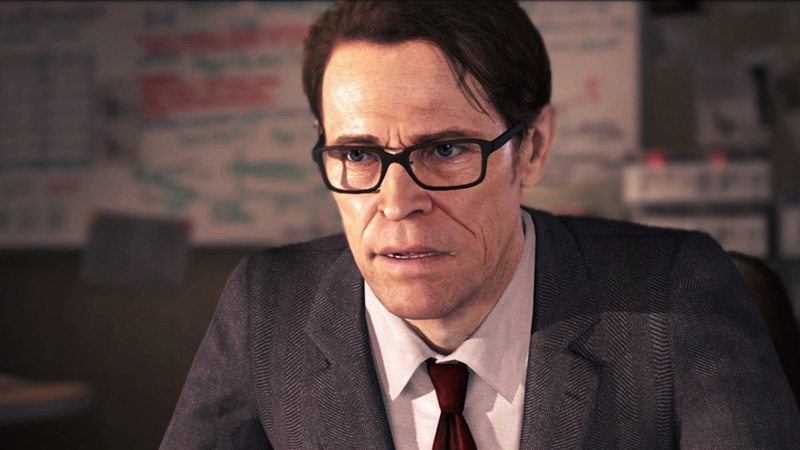 The game is dark, following Jodie being taken in by the CIA and her powers experimented with as she struggles with growing up in the care of paranormal doctor Nathan Dawkins (Willem Dafoe). Story elements can be played out in real-time with the use of quick time dialogue choices, giving you a choice that often boils down to positive, negative or neutral response. The story is the focus here and while it can be erratic, it is surprisingly pretty deep and interesting.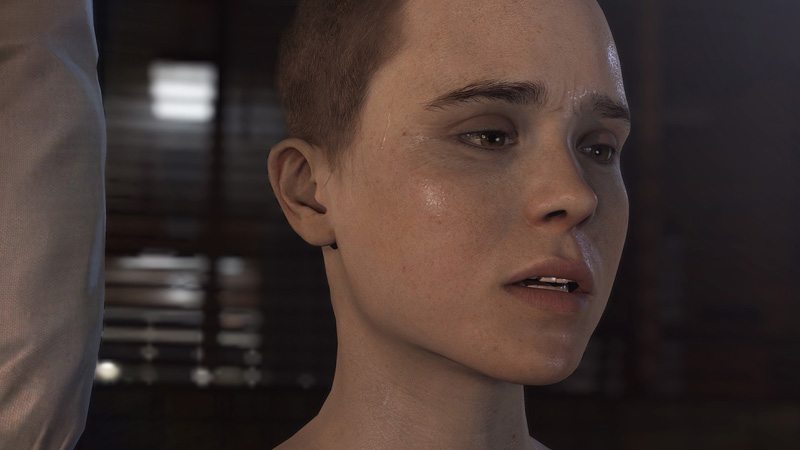 While the game is single player, you actually can play it co-op too. You can either play by yourself and control Jodie and Aiden, or you can share with another playing and control one each, albeit not at the same time (control switches to player 2 and vice versa). Even more interestingly is that you can play from your smart phone! Since the game uses gestures on the PS3 six-axis, or swipes from the right stick, or just a tap of a button, the controls transfer really well to mobile, although I do prefer using the official PlayStation controller.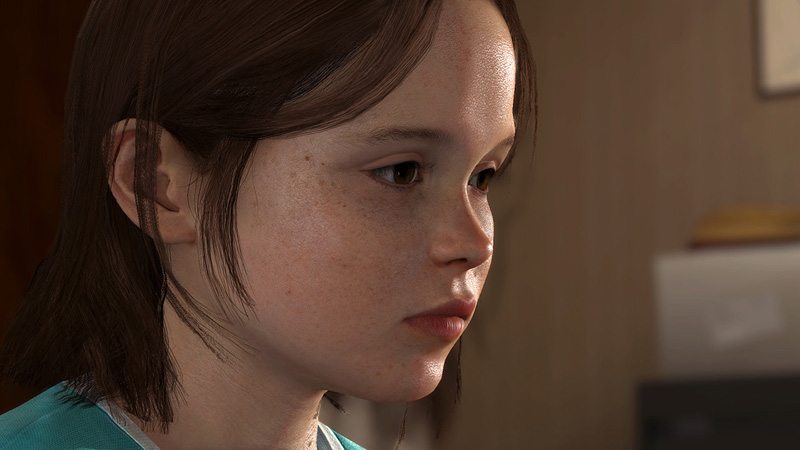 The motion capture here is fantastic, literally some of the best I've ever seen in a game and while I'm still confident the developers haven't gotten the mouth animations right for when people are talking, I still uphold that it is some of the best I've seen in a video game. The way people walk and interact with in-game objects being the most natural looking I've seen too, something that is backed up by (literally) the best graphics I've seen on a games console to date.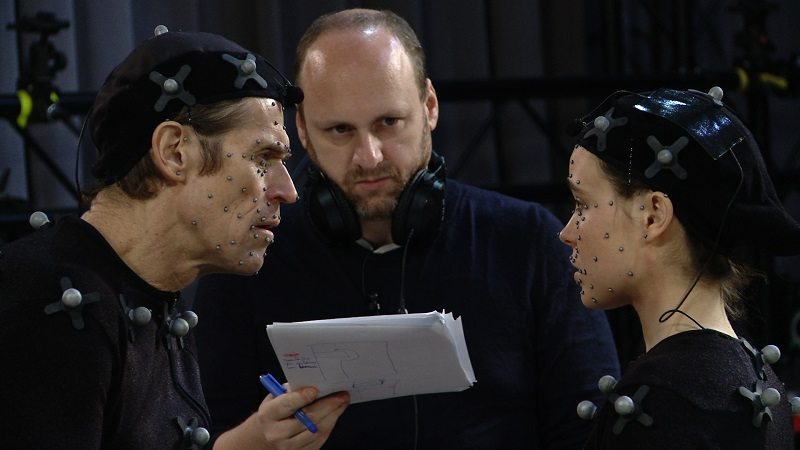 To say the graphics look good for a PS3 game would be selling it short, they look incredible even compared to high-end PC games and that really is saying something. This is in part to the game taking part in controlled locations, smaller sets so to speak, with less stuff to draw, there are more polygons left over for people and it's a fantastic trade-off that looks incredible, especially when combined with the motion capture and the voice acting of industry pros likes Willem Dafoe.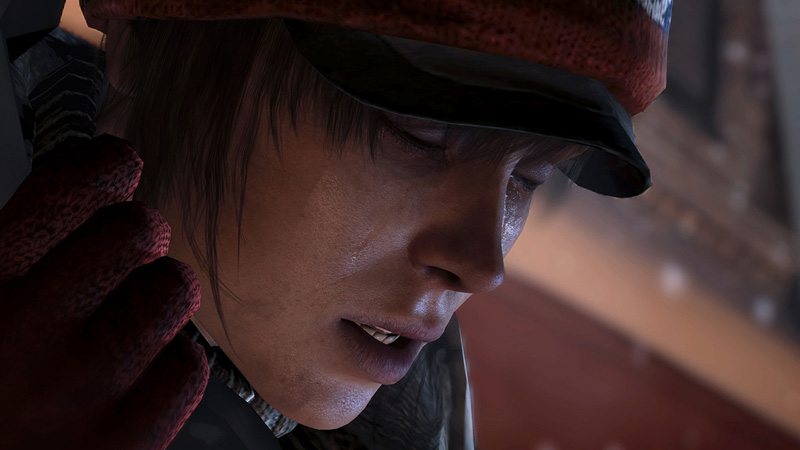 The gameplay, the motion capture, the graphics are all just small parts of the overall experience that is Beyond: Two Souls, it's not quite a movie, but it's not a "game" either, it transcends most digital gaming media in that sense and just grips you with its story, but doesn't reward you with much physical gameplay.
Regardless of how it is played, it feels like a good book that you just don't want to put down. I'm not one for spoiling a stories ending, so I won't be doing such a thing, the only thing I will remark about this game is that I enjoyed it so much that I wish it could be a little bit longer, even though it did take me 12 hours to complete. In terms of overall experience I am very impressed and despite the game feeling like it's on rails, I haven't been this blown away since the opening sequences of The Last of Us.
Pros
Gripping original story
Famous faces and voices really add to the cinematic experience
Incredible graphics
Smooth animation and motion capture
Cons
Some may not enjoy the less involving gameplay / controls.
"Those not familiar with the concept may find the experience lacking in more common gameplay elements, but those familiar with Quantic Dreams previous title Heavy Rain will no what to expect. It's certainly Quantics best game to date and in terms of presentation and story it's certainly an enjoyable experience and a welcome change of pace to the driving / shooting nature of most current AAA titles."
Thank you SCEE for providing us with this sample.